Elizabeth Arden are famous for their Advanced Ceramide Capsules Daily Youth Restoring Serum, a product that has become a cult classic since it was launched several years ago. Ceramides are somewhat of an unsung hero in the skincare world – they are anti-ageing powerhouses and yet, they are rarely praised in the same way that, say, Retinol, Vitamin C and Hyaluronic Acid are. Ceramides make up over 50% of the skin's composition, so they play a vital role in your appearance and dictate how well your skin responds to environmental aggressors.
Elizabeth Arden have upped the ante by incorporating another anti-ageing powerhouse into their Ceramide capsules: Retinol. The new Retinol Ceramide Capsules Line Erasing Night Serum is a single-dose serum that brings two incredibly powerful ingredients into your nighttime routine, and Elizabeth Arden have asked us to tell you all about it.
In this post I will be explaining more about the respective ingredients and what makes them so important, and why this latest innovation from Elizabeth Arden makes for one of the most exciting skincare launches of 2018.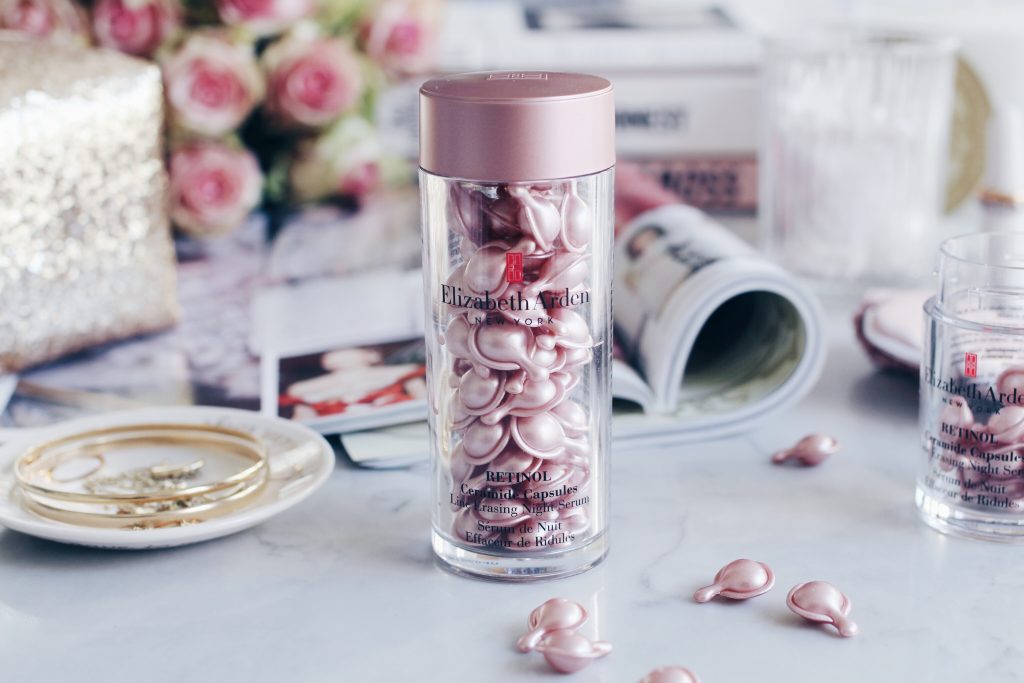 What are Ceramides and why do I need to incorporate them into my skincare routine?
Ceramides are lipids (fats) that are found in high concentrations in the uppermost layers of the skin. They hold the skin cells together by forming a protective layer that limits moisture loss and protects against environmental damage and pollution. They are also responsible for supporting the skin's structure, and so if reserves are depleted, the skin's barrier becomes compromised, resulting in drier, rougher skin, wrinkles, irritation, redness and visible signs of dehydration.
Age and sun damage deplete the skin's Ceramide reserves and can reduce their effectiveness in protecting the skin against free radicals. With this in mind, it becomes essential to supplement these Ceramide reserves topically to ensure that the skin barrier continues to function optimally. Proper use of Ceramides will reinforce the skin's barrier and increase hydration levels, leaving you with plumper, smoother, firmer feeling skin.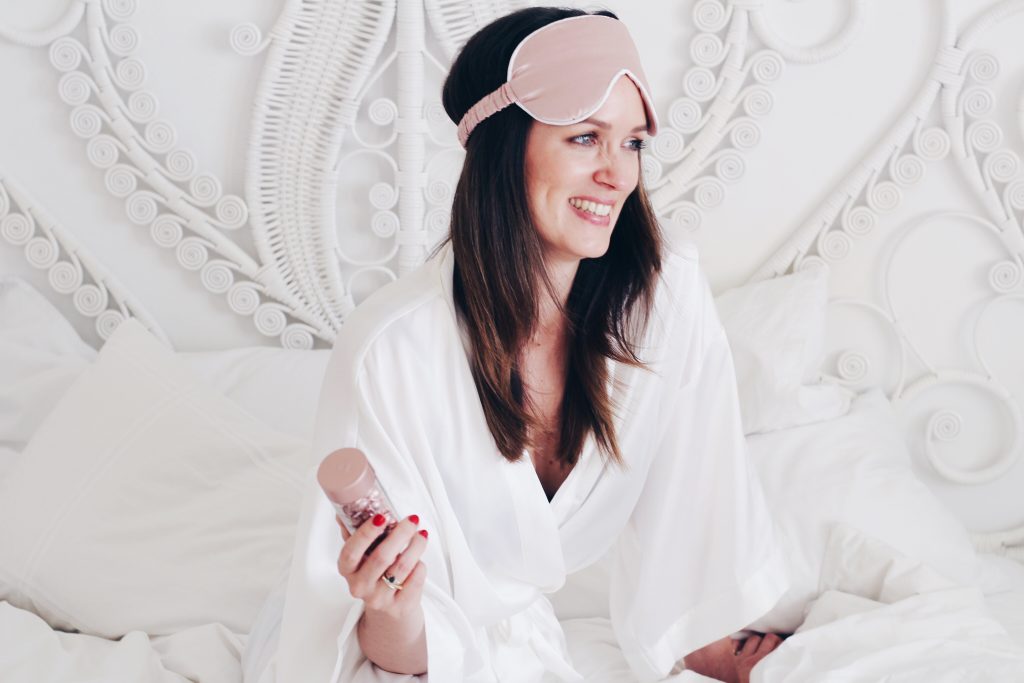 What is Retinol and why do I need to incorporate it into my skincare routine?
According to Dr Ian Webster (leading dermatologist and founder of Dermastore): "Retinol is a derivative of Vitamin A and is the form most easily absorbed by the body. It is an antioxidant that can counteract the damage free radicals inflict on skin cells. It stimulates collagen production and promotes skin cell turnover, thus lessening the appearance of fine lines, wrinkles and dark spots. It improves the skin's hydration levels, texture, tone and colour."
Retinol helps the skin to regulate cell functions (like cell turnover) which deteriorate over time and with sun exposure. They help to slow down collagen breakdown and stimulate the production of new collagen. The bottom line is that if you are invested in looking after your skin and want for it to look its best, you need to be using Retinol.
For more information about Retinol, read this and this.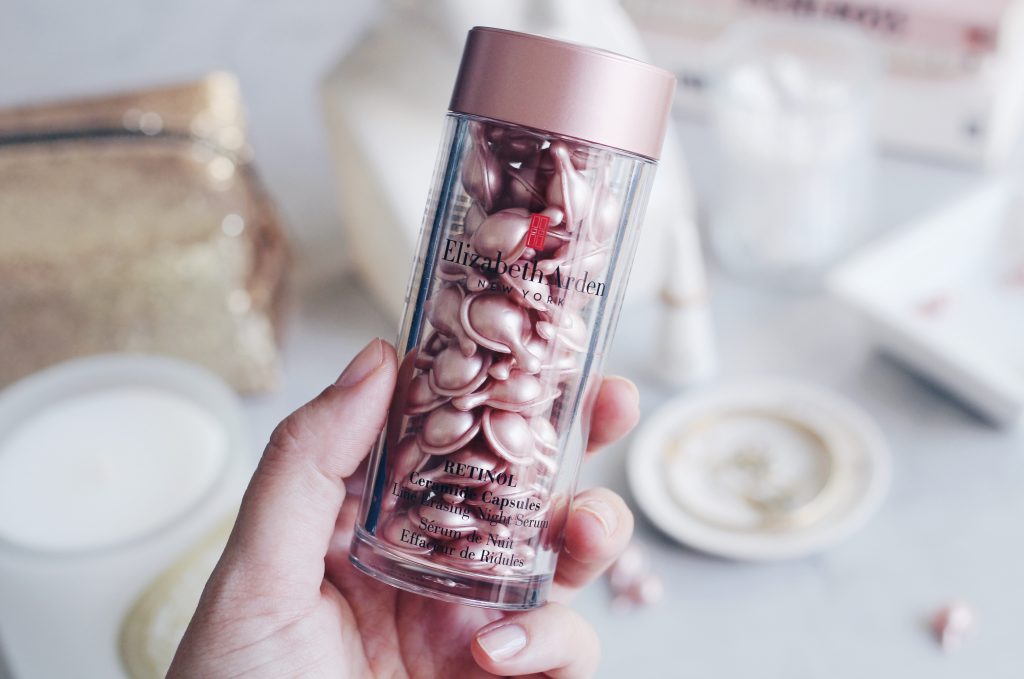 Why have Elizabeth Arden combined Ceramides and Retinol?
Whilst the effectiveness of Retinol is undisputed, improper use can lead to dryness, flaking and irritation. In order to counteract these unpleasant side-effects, Elizabeth Arden incorporated Ceramides to simultaneously moisurise and condition the skin, meaning that you get the best of both worlds: the powerful anti-ageing benefits of Retinol with the moisture-boosting and skin barrier repair benefits of Ceramides. When used together, these ingredients can visibly diminish the appearance of lines and wrinkles, and improve skin texture, tone and clarity, revealing a more radiant, youthful complexion. Additional ingredients include peptides to improve the appearance of skin tone and elasticity, as well as avocado, sunflower seed and olive oils to moisturise and condition the skin.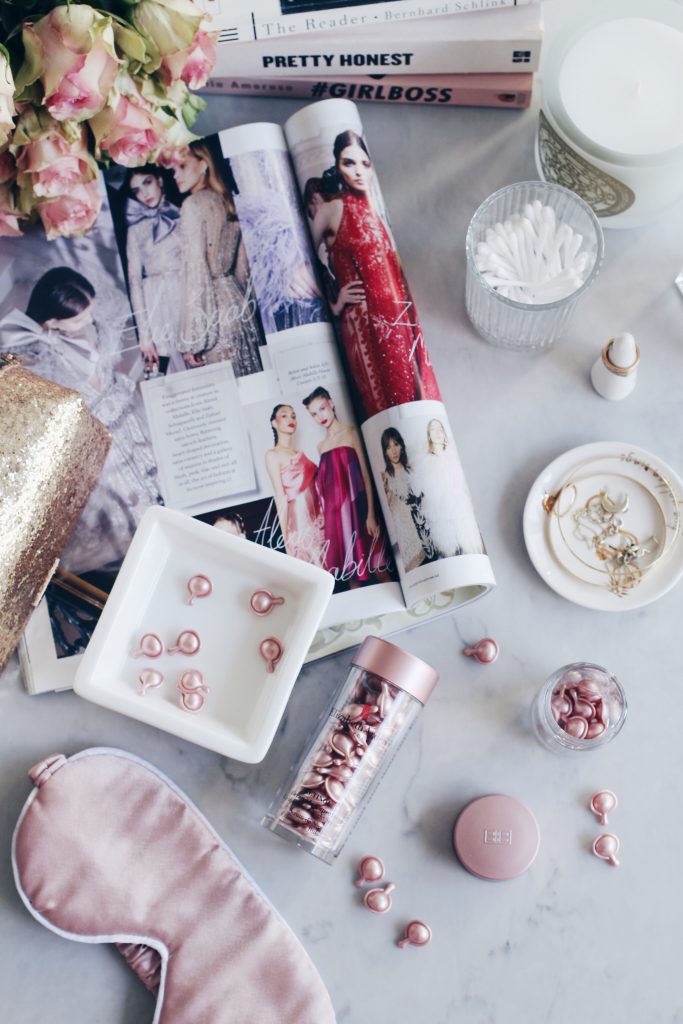 Why have the Retinol Ceramide Capsules Line Erasing Night Serum been packaged in capsules?
Both Ceramides and Retinol are extremely sensitive to light and air, and exposure to either/both of these elements will affect their stability. Once the stability of these ingredients has been compromised, their effectiveness is substantially diminished. The correct packaging is therefore essential to ensure optimal efficiency, and storing the serum in airtight, opaque capsules achieves that objective. According to Elizabeth Arden, during stability testing the Retinol in the Retinol Ceramide Capsules Line Erasing Night Serum was 76% more potent compared to its non-encapsulated equivalent (based on tests predictive of 10 month shelf life). Additionally, the monodose capsule format allows for targeted and precise dosage, ensuring that you never use more than you need to.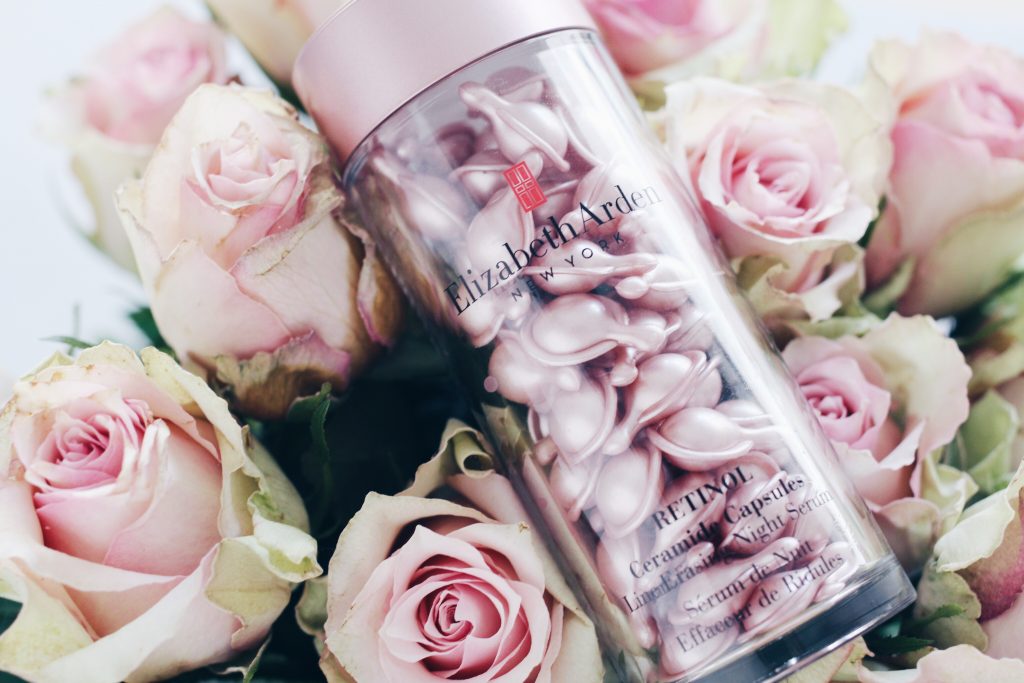 Is the Retinol Ceramide Capsules Line Erasing Night Serum suitable for all skin types?
It is. However, if you are new to Retinol, a measured approach is always recommended. Introduce the product into your skincare routine slowly and allow your skin time to build up a tolerance.
Where do they slot into my skincare routine?
These capsules are designed to be used in the evenings only. Apply onto cleansed skin prior to moisturiser.
How much do they cost and are they available now?
They launched on 24 September 2018 and retail for R965/60 capsules and R565/30 capsules.
This post is sponsored by Elizabeth Arden.