I've got a bumper edition for you today, featuring a couple of products that I bought on my travels and some new launches from local brands too. Let's get into it: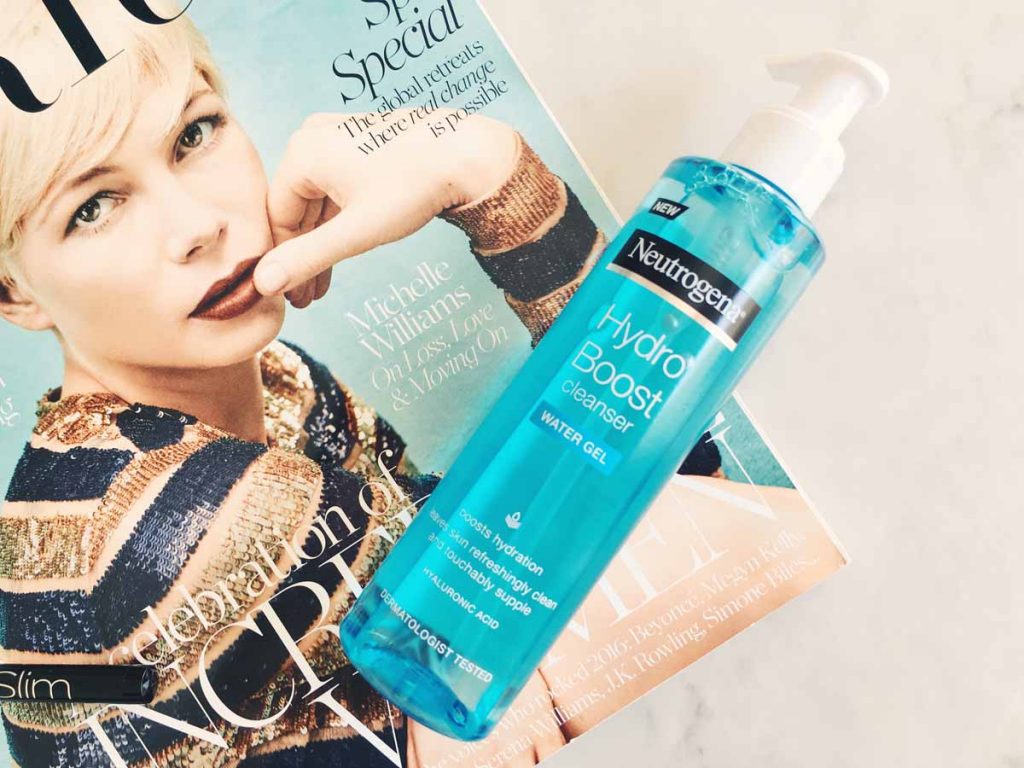 I mentioned this product for the first time at the end of last year when the Hydro Boost range launched in SA. At the time, I hadn't put it to the test very thoroughly but I've been using it for a couple of weeks now and am happy to report that it enthusiastically gets my stamp of approval! I usually wouldn't go anywhere near a gel cleanser because they're typically packed with harsh surfactants that strip the skin of all its natural moisture, which is very bad news for combo-dehydrated skin.
These foaming agents leave the skin more dehydrated than before and cause oil glands to go into overdrive in order to compensate, which for me means tight, uncomfortable skin that's producing way too much oil. And although this product is formulated with SLS, it's much further down the ingredients list than your average cleanser (and below lots of hydrating humectants like hyaluronic acid and glycerin), so it looks and works like a regular foaming gel and the effect on the skin is much more gentle. It feels wonderfully bouncy and emollient on the face, and leaves the skin feeling fresh and clean with no trace of squeaky dryness. It's a total winner and I can highly recommend it – especially at that price point!
Price: R80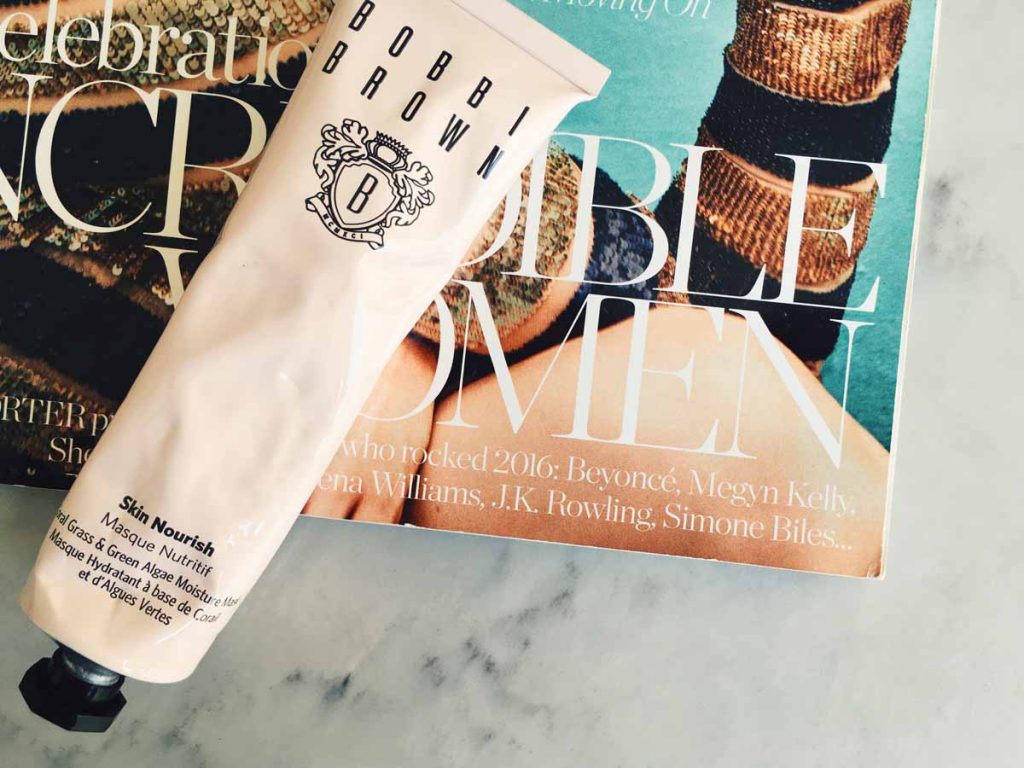 One of my favourite places to visit when I go to the States is an outlet mall, not least of all because they usually have great beauty discount stores. Unfortunately, with all of the political and economic havoc happening at the end of last year, the prices weren't quite as cheap as I thought they'd be and most products (even discounted) were considerably more expensive in the USA than at home. One exception was this face mask from Bobbi Brown, which I picked up for about half price in a CCO, and I'm so glad I did because I LOVE it!
It's designed to provide "sustained moisturisation", leave skin looking "smooth, plump and cushioned", "reduce the appearance of fine, dry lines and wrinkles over time" and "soothe and comfort the skin." The texture is like a rich but very lightweight cream, and it becomes almost like an oil once it has warmed up on your face. The effect is instantly nourished and moisturised skin – I've never used anything on my face that gives such strong and immediate results. I think it would be amazing on dry and/or sensitised skin, in very cold weather and on long haul flights. R800 sounds expensive but a little goes a long way, plus the results are very impressive, so not bad value in the end.
Price: R800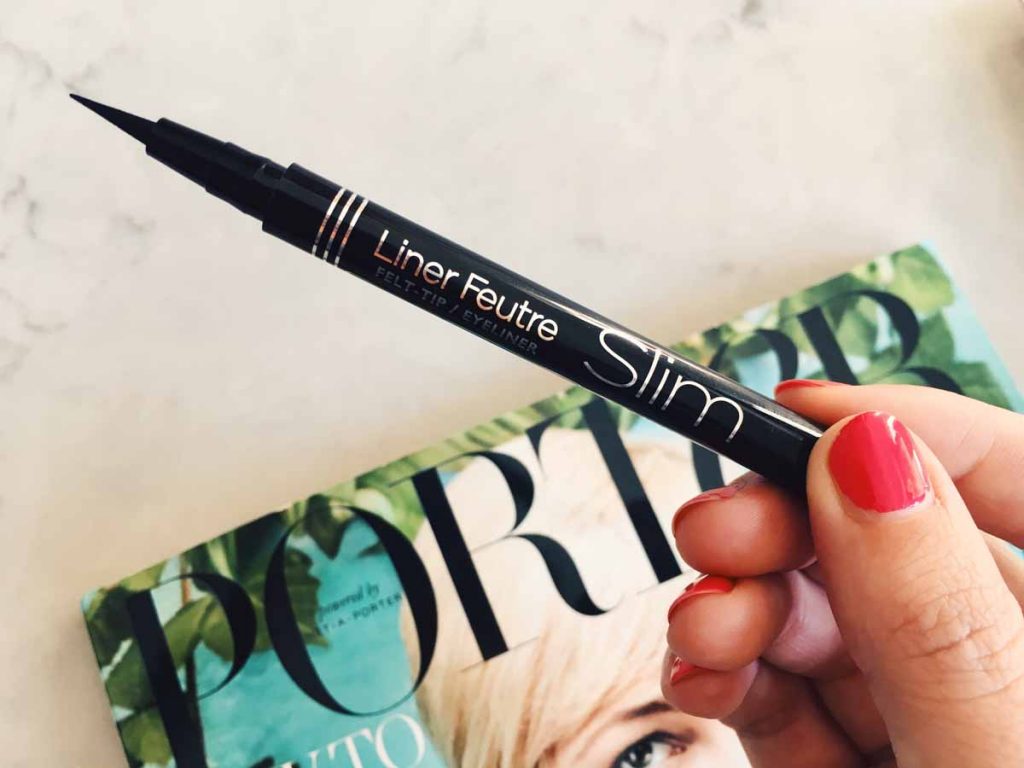 I must have tried 50 different felt-tip eyeliner pens in my time, and for years and years my favourite has been the Soap & Glory Supercat liner (which you obviously can't get in SA)… until now. Bourjois have just released a new version and kindly sent us a sample to try, which I've promptly fallen in love with. It does everything it's supposed to: the tip is fine and firm, allowing you to draw extremely accurate, crisp, skinny lines, the colour is absolutely jet black (I have the shade Black; I can't imagine how much darker Ultra Black must be!) with none of that patchy, charcoal siutation you get with some eyeliners, and, once it dries, it doesn't budge. While I don't use liquid or pen liners very often, they are an extremely handy item to have in your makeup kit for occasions when you're doing a cat eye, wearing false lashes or simply want a bit of extra definition.
In fact, since I first started using this liner, I've fallen into the daily habit of doing a matte, contoured, neutral eye with a thin wedge of black eyeliner (no makeup on the lower lashes), and it's SO flattering. The wedge at the outer corners (not a flick because I can't do that on my hooded eyes) really helps to turn my eyes upwards and lift the face, and the top-heavy look makes my eyes look huge. I'll put it on Instagram Stories one day for you to see if anyone's interested? In the meantime, go out and buy this eyeliner!
Price: R160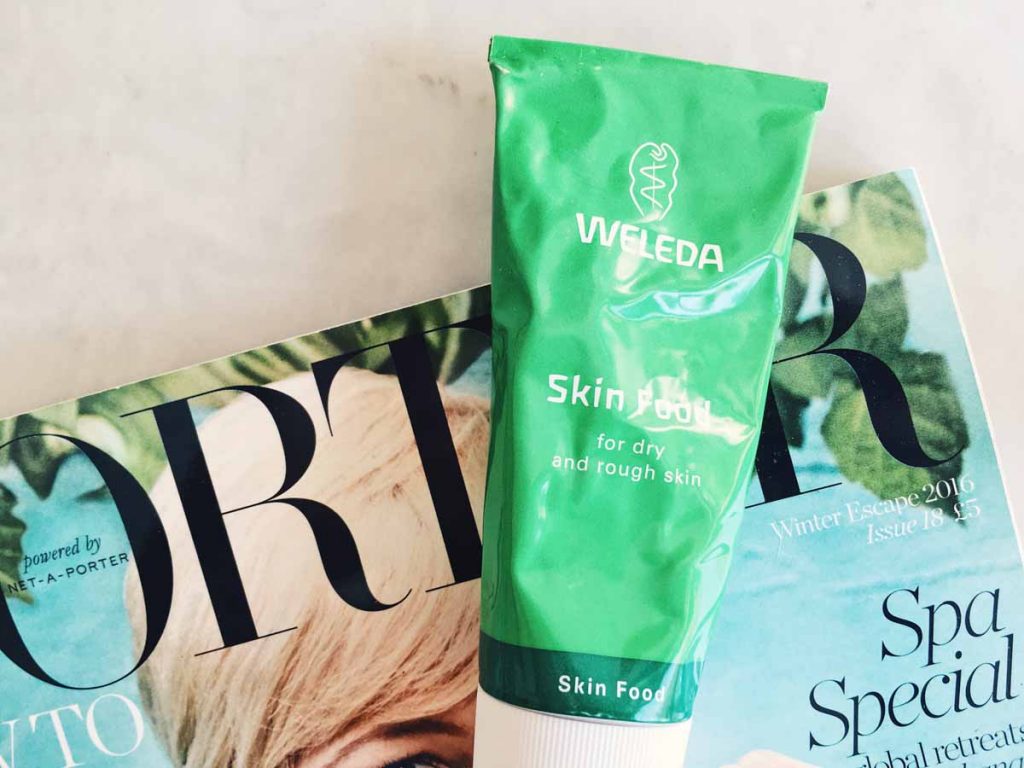 There are very few classic beauty products with a cult following that I haven't tried – NARS Orgasm, MAC Ruby Woo, YSL Touche Eclat, Elizabeth Arden Eight Hour Cream… I could go on for days. Sitting on that short list of previously untested favourites however was Skin Food; an all-natural moisturiser invented in 1926 that whips dry, rough skin back into shape. I bought a tube in London before my trip to the States and was quite surprised that it wasn't just a version of every other multi-purpose ointment in my collection.
It was much more balmy than I imagined – not in texture, which is creamy, not oily, but in the way that it melted into my skin, forming a thick, nourishing layer on my poor, ravaged cuticles. And although it was much heavier than I thought it would be, it still worked a treat when I spread it onto my face during the next long flight. Next time I would probably cut it with something a little more lightweight (to make it easier to use) but the effect was very happy and NOT dehydrated skin on the other end. It now lives on my bedside table where I use it every evening to tend to my poor neglected fingernails and elbows, and anything else that looks mildly dry, and I wake up with smooth, soft skin every time.
Price: £9.95 (available from Amazon)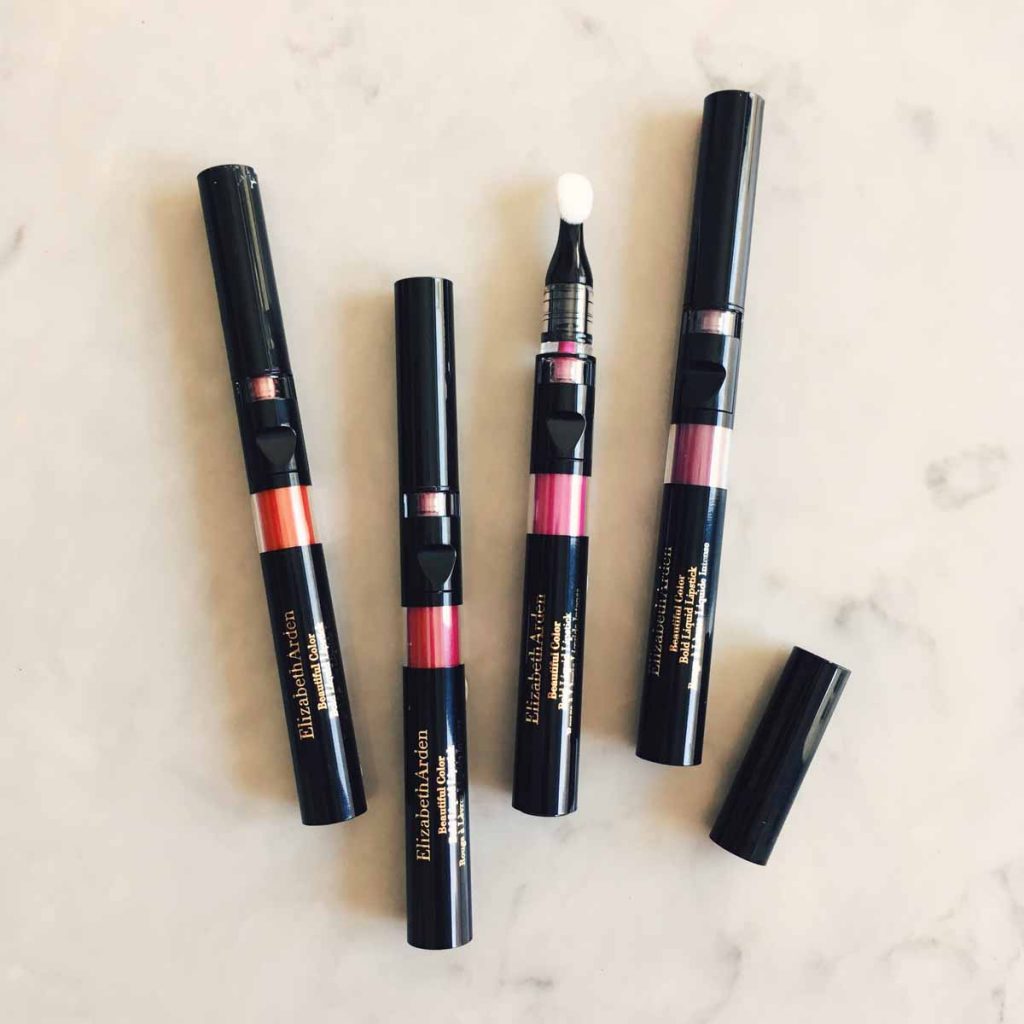 Lip products that combine the pigment of a lipstick with the effect of a gloss and the longevity of a stain are nothing new, but there is something about this latest release from Elizabeth Arden that gets it right when so many others have failed. First up, the colour range is absolutely gorgeous – with seven richly pigmented options in shades from tawny nude to fire-engine red, they're punchy but wearable. Secondly, the finish is beautifully glossy with a juicy shine that feels wonderfully moisturising and doesn't dry out your lips.
Thirdly, they have incredible staying power – when I tested them, a single application lasted for five hours until I removed it, and that was through lots of champagne and a three-course meal. All that disappeared was the gloss, but the colour underneath stayed even and bright (no fading, no patchiness, so uneven wear) until I had to take it off and go to bed. These liquid lipsticks are an absolute hit for me and make a nice change from all of the matte lip products doing the rounds.
Price: R295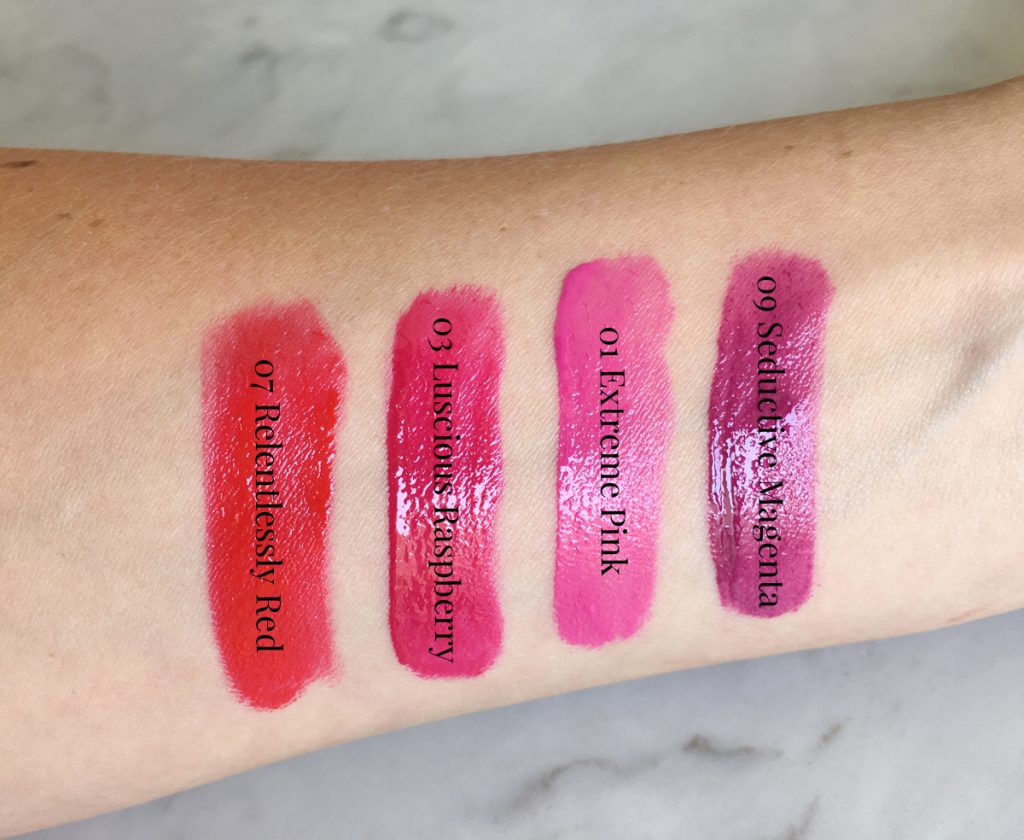 *PR sample