This month's faves include a killer black eyeliner, a beautiful, budget-friendly blush and my new ride-or-die self tan lotion: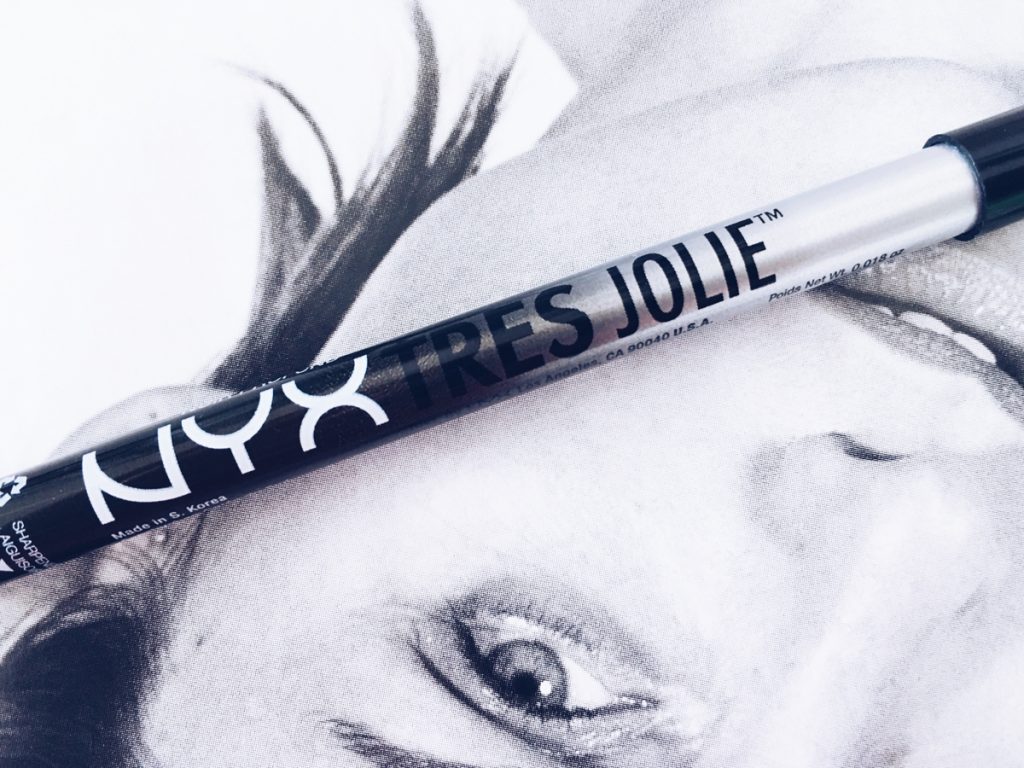 Nyx Tres Jolie Gel Pencil Liner
We were thrilled to see that Nyx began rolling out their full product range in larger Clicks stores a few weeks ago, and made a beeline to Canal Walk one evening to investigate. One of the things I picked up on that shopping trip was this gel liner which Kathleen Lights raves about and I've wanted to try for ages. It's been a year of great eyeliner discoveries (still love the Almay and L.A. Girl ones) and this is no exception – black as night, super creamy, glides on easily and stays put in the waterline. It's a twist-up pencil with a handy built-in sharpener and the formula is smudge- and waterproof, as you would expect from a gel. So good, you guys.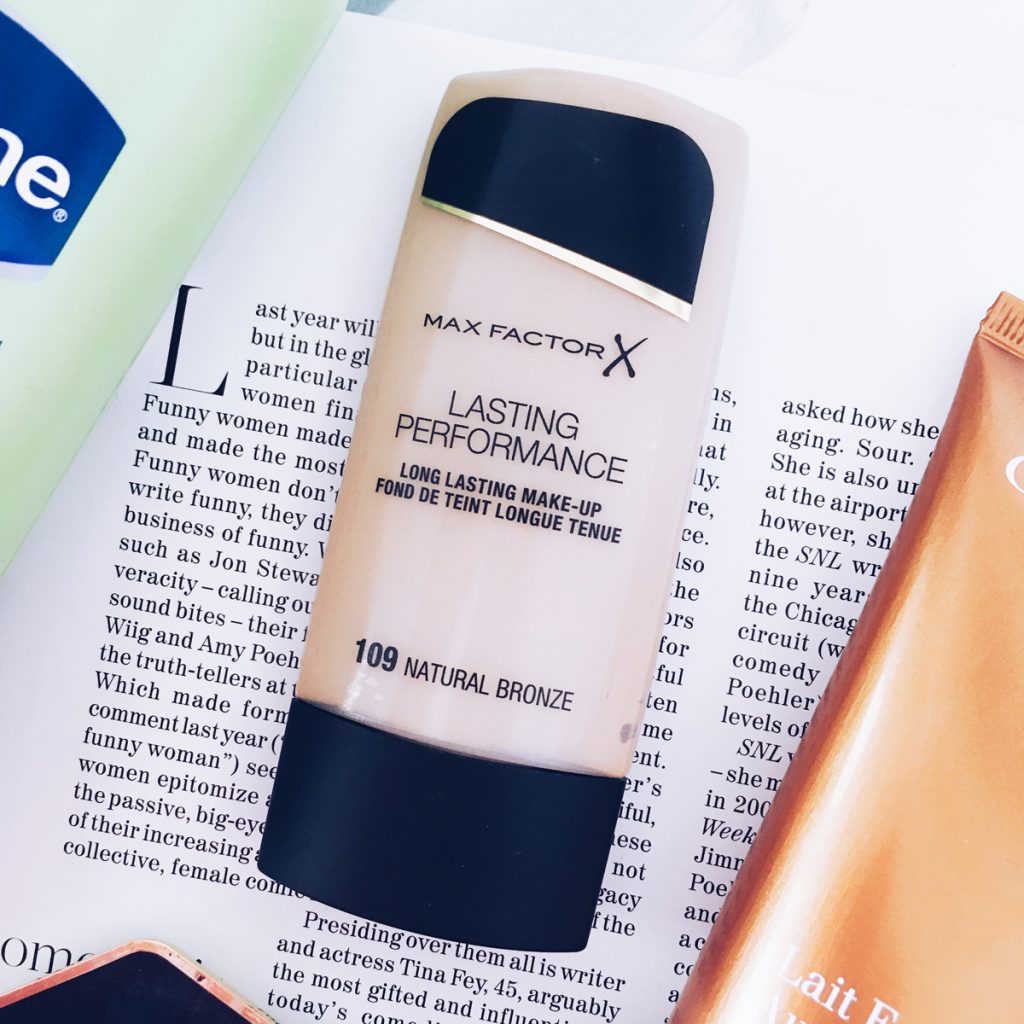 Max Factor Lasting Performance Foundation*
This product was a real surprise! My last experience with a Max Factor foundation was really disappointing so I didn't have high hopes but I loved this product from the moment it hit my face. It went on to wear beautifully for hours and hours without breaking down or going patchy, and my devotion was sealed. If you're looking for a creamy, "proper" foundation that is very long-lasting, leaves the skin looking radiant (it claims to have a matte finish but it definitely doesn't) and wears like a dream, this is for you. It's quite full-on and it can look very makeup-y if you use too much, so play around with it to see what works best for you. I personally prefer to use less for slightly more sheer coverage but it can be built up in a big way too.
It's not all sunshine and rainbows though: On the one hand I love the plastic packaging as it makes it really travel-friendly, but on the other hand I don't feel that it adequately represents the product inside. The foundation feels and performs like a high-end formula but you wouldn't know it by looking at the bottle. Another huge negative is the shocking shade range – only four shades and they're all for light-medium skin tones – which is a real shame. Neither of these issues is related to the product itself which I really think is excellent (and why it's in my monthly faves), but they're worth noting nonetheless.
Camilla also loves this and has reviewed it here.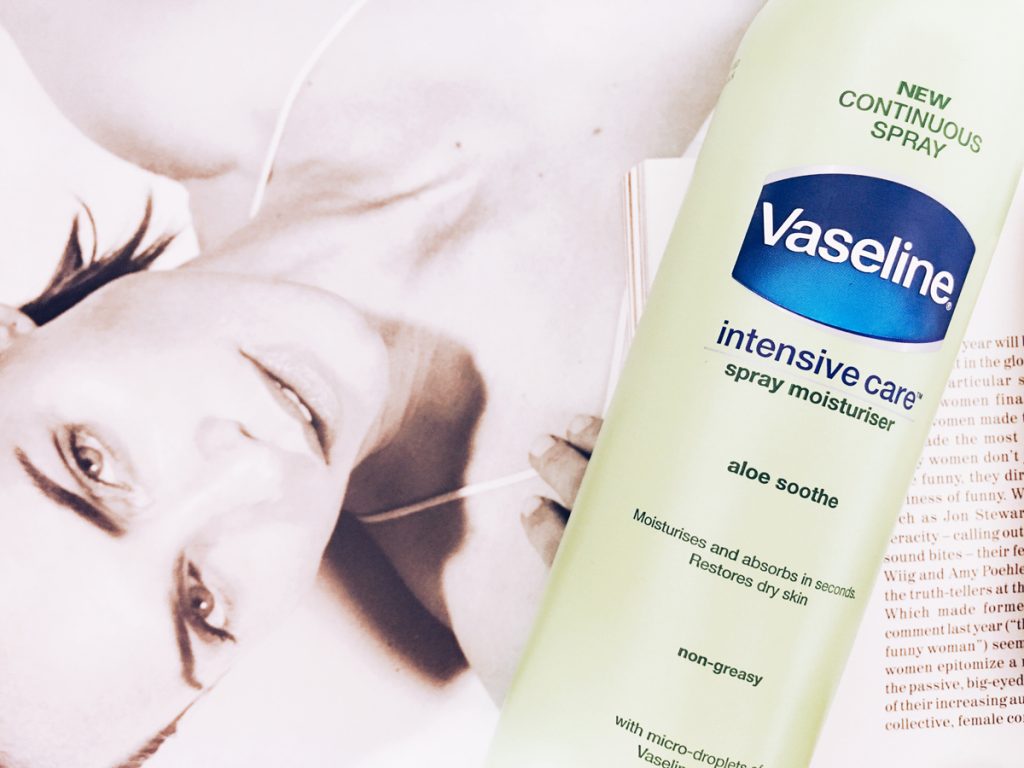 Vaseline Intensive Care Spray Moisturiser*
This was another product that really surprised me, because I normally prefer quite rich body creams. The weather is finally warming up a little though, so I tried out this new spray version of the classic Vaseline Intensive Care lotion (which honestly I've always loved) and was hooked! I've used it non-stop since it arrived and absolutely love how quickly and easily it sinks in. And because it's so lightweight and non-greasy, it is the perfect moisturiser to use underneath self-tan (see next product!). The spray is a joy to use and makes the whole tedious process of moisturising every morning just that little bit easier. This really is the ideal product for anyone who hates having to apply body lotion after the shower, especially if you're short on time.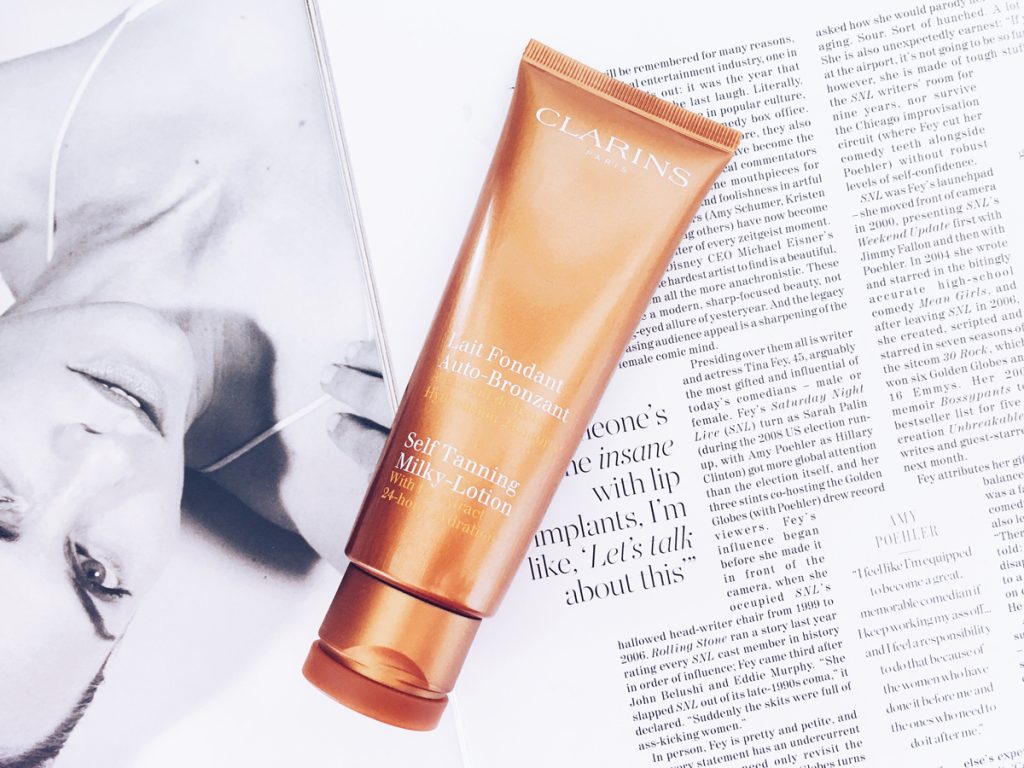 Clarins Self-Tanning Milky-Lotion*
I usually hate self-tan. I can't be bothered with all that prep work, not being able to reach my back, having to wait for it to develop, messing up my sheets and then going streaky. It's far too much of a hassle for me, so when this "Milky-Lotion" arrived from the lovely people at Clarins, it caught my attention. I am a slave to the facial version of this product and I'm pleased to report that this one is very similar (you can also use it on the face FYI). It doesn't have a guide colour so you have to be careful when applying, but it leaves the most gorgeous, subtle, natural golden tan on the skin that continues to develop (it's better on day two in my opinion) but never gets too dark. It's more like a high-powered gradual tanner than a traditional self-tan, plus it's also insanely moisturising. As the sun has been coming out and I'm back in my shorts as often as possible, I've been drenching my legs in this stuff every few days and am just thrilled with the results. Highly recommend.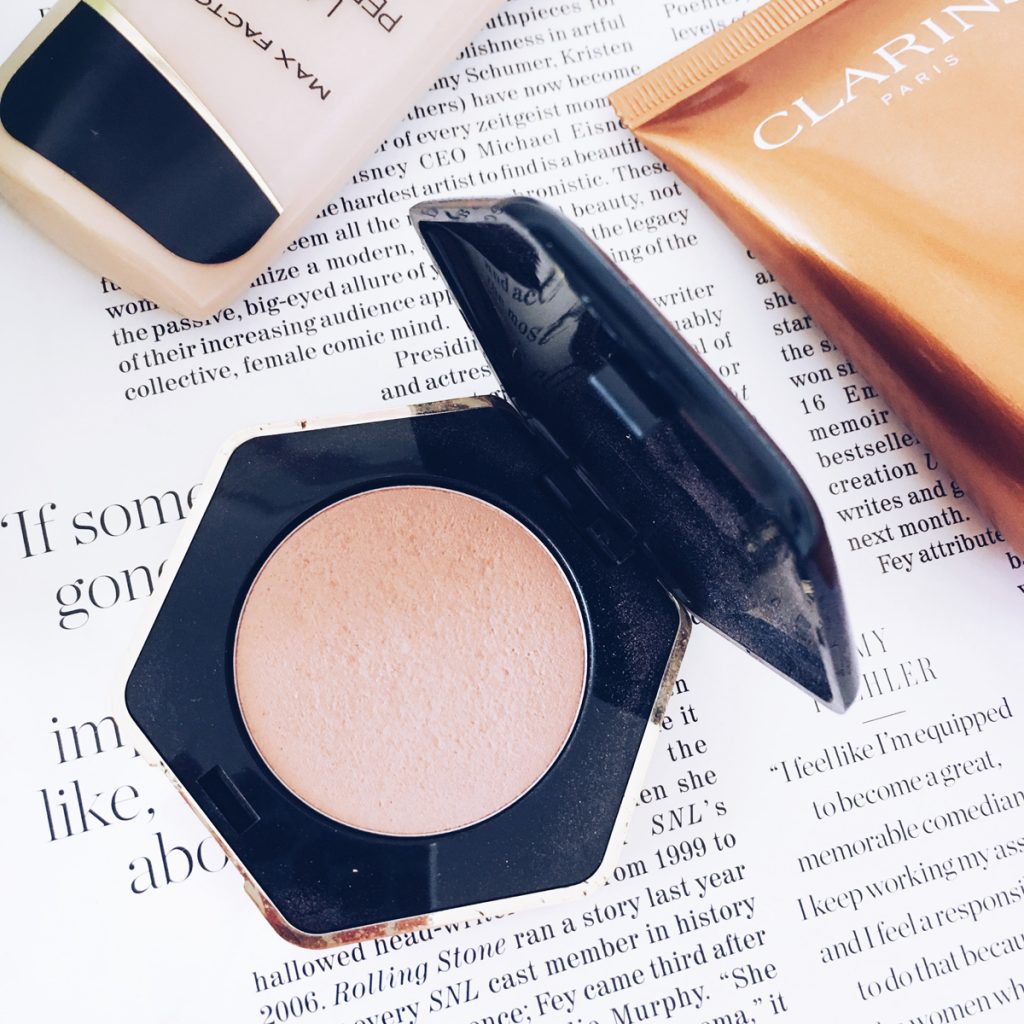 H&M Pure Radiance Powder Blush in "Tawny Peach"
I'm a huge fan of a non-blush, as demonstrated by my devotion to shades like "Dallas" from Benefit and Max Factor "Nude Mauve". These more subtle colours tend to be extremely flattering and more sculptural, and have the added bonus of going with any make-up look. I bought this gorgeous, matte shade from H&M in London almost a year ago (you can't get H&M beauty in SA) and have used it loads but for some reason always forgot to mention it. The formula is great (much better quality than you might expect from such an affordable product) and the colour is just perfect – a muted, dusty apricot colour that isn't too warm but gives definition to the face. Gorgeous.
*PR sample