I could not be more thrilled that the "drugstore" is finally catching up with more premium brands when it comes to skincare for dehydrated skin. It's an issue that affects most people to one degree or another, regardless of skin type, and my skin in particular has benefitted enormously over the past couple of years from more targeted treatment of dehydration. Neutrogena's answer is Hydro Boost, a very affordable range that contains hylauronic acid and other humectants that "create a hydration reservoir and works with skin's natural moisture transport system to actively replenish, restore and deliver hydration where and when your skin needs it throughout the day." Here's the rundown: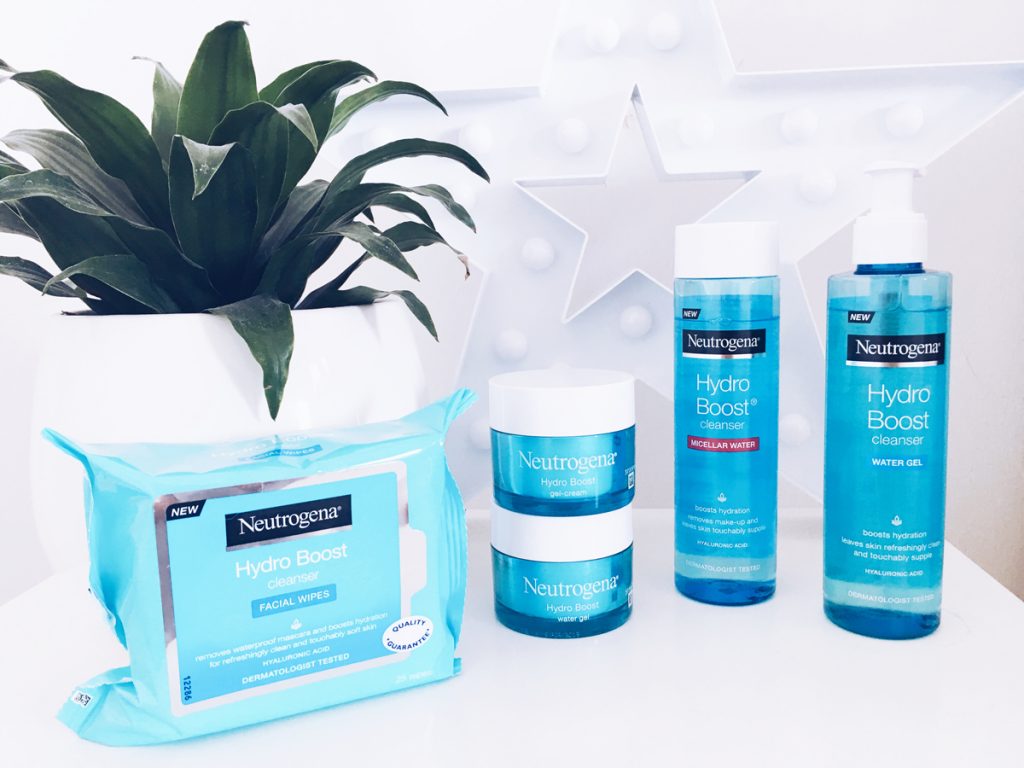 Hydro Boost Water Gel
The hero of the range, as far as I'm concerned, is this super-lightweight, oil-free hydrating gel is the only moisturiser I personally would use from the "drugstore". It's perfect for girls (and guys) like me who have oily/combo but also dehydrated skin, plus it sinks in really quickly and dries down totally matte without being at all sticky or tacky.
I actually discovered this product a few years ago when it launched for the first time overseas, and have since burned through no less than three bottles of it, which friends kindly schlepped back from the US and Australia for me. These days, I use it more like a serum underneath a more heavy duty product because my skin needs more than just hydration from my moisturiser – I need antioxidants and/or SPF and/or AHAs/BHAs and other anti-ageing ingredients. Younger or less problematic skin could definitely use it on its own though.
Price: R139.95
Hydro Boost Gel-Cream
For those of your with drier skin, the original moisturiser is also available in a Gel-Cream formula that's a little more rich and emollient. It's also fragrance free so more suitable for sensitive skin. It has the same "Hyaluronic Gel Matrix" which "creates a hydration reservoir and works with skin's natural moisture transport system to actively replenish, restore and deliver hydration where and when your skin needs it throughout the day." I don't care much for the science and the marketing but this essentially means that your skin's barrier function is improved, so water evaporates less easily and dehydration is reduced. I don't know anyone who's skin wouldn't benefit from a bit of that!
Price: R139.95
Hydro Boost Water Gel Cleanser
The cleanser from the range is very interesting, because although it's technically a foaming gel, it doesn't contain the usual surfactants that strip your skin of hydration in the first place. What's great about this is that cleansing with this product actually adds to your hydration routine rather than taking away from it (like most face cleansers do). Apart from being SLS-free, it also contains hyaluronic acid and glycerin so it feels fresh and luxurious; perfect for a morning or second evening cleanse. I also think it's incredibly well-priced – such a bargain! In my opinion, best for combo/oily skin.
Price: R99.95
Hydro Boost Micellar Water
Micellar waters are all the rage these days, and the variety available in a more budget-friendly price range is ever increasing. This product is a great example – I've used it a couple of times to remove makeup and it does a perfectly good job (as good as any other affordable micellar water I've tried) without feeling drying or stinging my eyes. I used one small cotton pad on each eye to remove mascara and brows, and then one large, oval cotton pad for my face. I followed up with a second cleanse using a balm and my skin was happy as Larry. I do actually think the Bioderma Hydrabio version feels more hydrating but not vastly so and it's almost twice the price.
Price: R99.95
Hydro Boost Facial Wipes
Now, you know how I feel about face wipes (😡) but in case of extreme emergencies, you could do a lot worse than these ones. I refuse to put them on my face so I'll give you the press release spiel: "These unique soft wipes feature a fresh cleansing lotion that effortlessly glides over the face and eyes… Instantly removes impurities and make-up (even waterproof mascara) [Ed: I find that doubtful], while providing skin with a boost of vital hydration." On the upside, they are oil- and alcohol-free, and claim to be suitable for sensitive skin, so at least there's that. I'll make Camilla test them and let you know how it goes!
Price: R99.95
The Neutrogena Hydro Boost Range is available now at Clicks, Dischem and selected pharmacies.
All products supplied as PR samples