One of our all-time favourite skincare brands, Bioderma, is launching a new range of products directly targeting dehydrated skin. Dehydration (caused by a lack of water in the skin; as opposed to dryness which is the result of a lack of oil) is something that affects most of us to one degree or another but is easily rectified with the right treatment.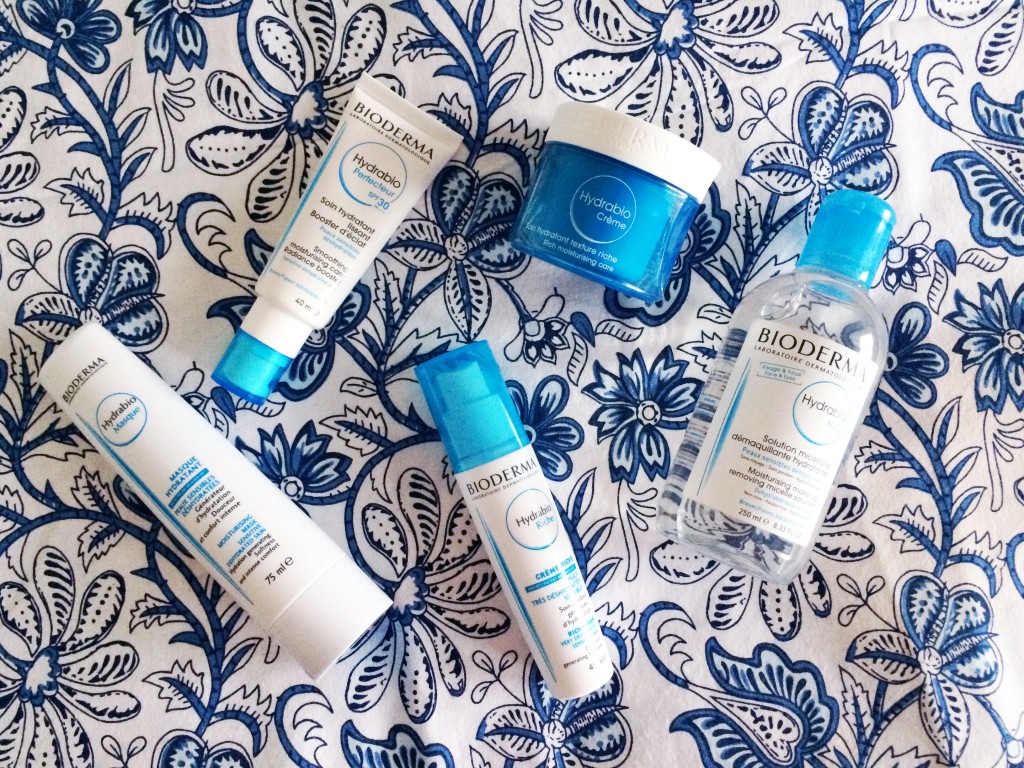 These products usually contain humectants like hyaluronic acid or glycerin which help the skin to retain water, but Hydrabio, Bioderma's targeted new range, uses a different approach. Aquagenium®, which is found in the full range of Hydrabio products, is a patented complex that creates additional surface area between the skin's cells to allow water to circulate more efficiently. The products also contain glycerin but it is the inclusion of Aquagenium that makes this range different from others on the market.
We attended the launch a few weeks ago and received a few products to try so I've been giving them a bash for about a month. Here are my thoughts: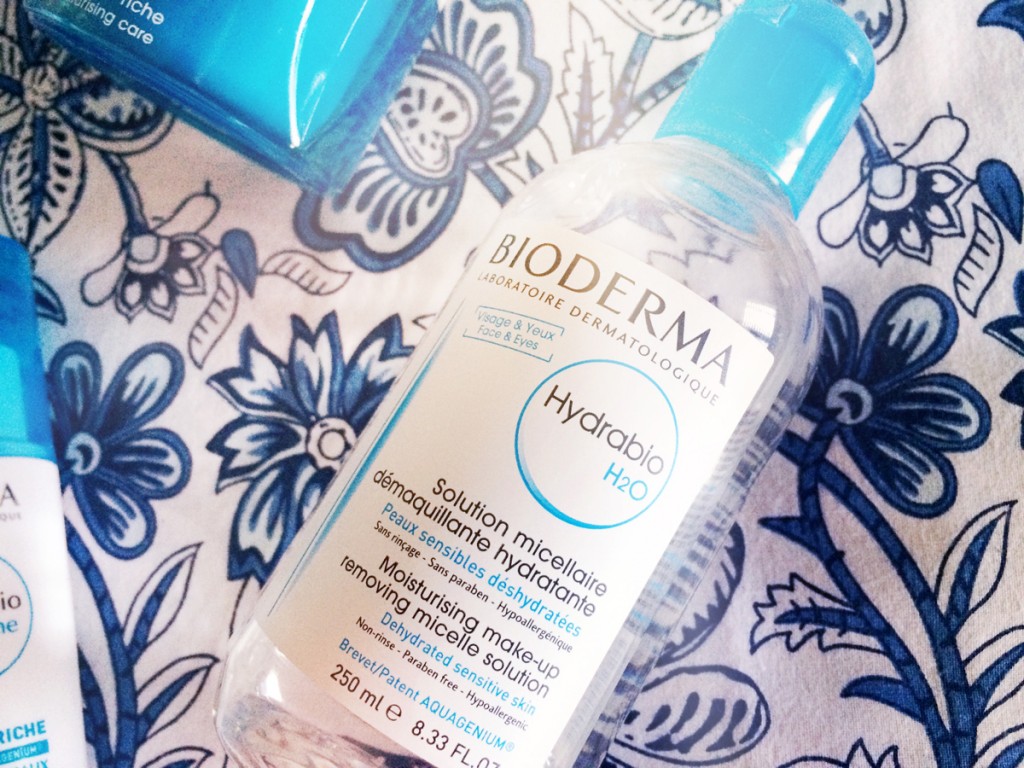 Hydrabio H2O
Bioderma is probably most well-known for their Sensibio micellar water, a super gentle makeup remover that launched a whole new category of skincare. The Hydrabio version is similarly gentle and hypoallergenic, and with glycerin as the second ingredient on the list after water, it's bound to be softening on the skin. It works extremely well (as you might expect) and definitely isn't stripping at all, leaving the skin really clean and comfortable after use. This is my favourite product in the range, although the price tag is pretty steep. The Garnier Micellar Cleansing Water is R70 for 400ml and also lists glycerin as the second ingredient i.e. is also very hydrating and softening.
Price: R200 (250ml)
Hydrabio Perfecteur SPF 30
One of the more interesting products in the range is this primer with added sunscreen; not something I expected to see! Having put it to the test for a while now, I'm not overwhelmed by its hydrating abilities but I do think it's a great makeup base, not least of all because it contains a very respectable SPF 30. The texture is a cross between a silicone-y primer like Benefit The Porefessional and a rich but easily-absorbed moisturiser that sinks right into the skin. It feels moisturising without being greasy and it's lightweight while still being smoothing, perfecting and ever-so-slightly radiant – an excellent day-to-day skincare, suncare and makeup hybrid. An extra bonus? It contains 2% salicylic acid, the optimum concentration for helping keen pores clean and clear.
Price: R320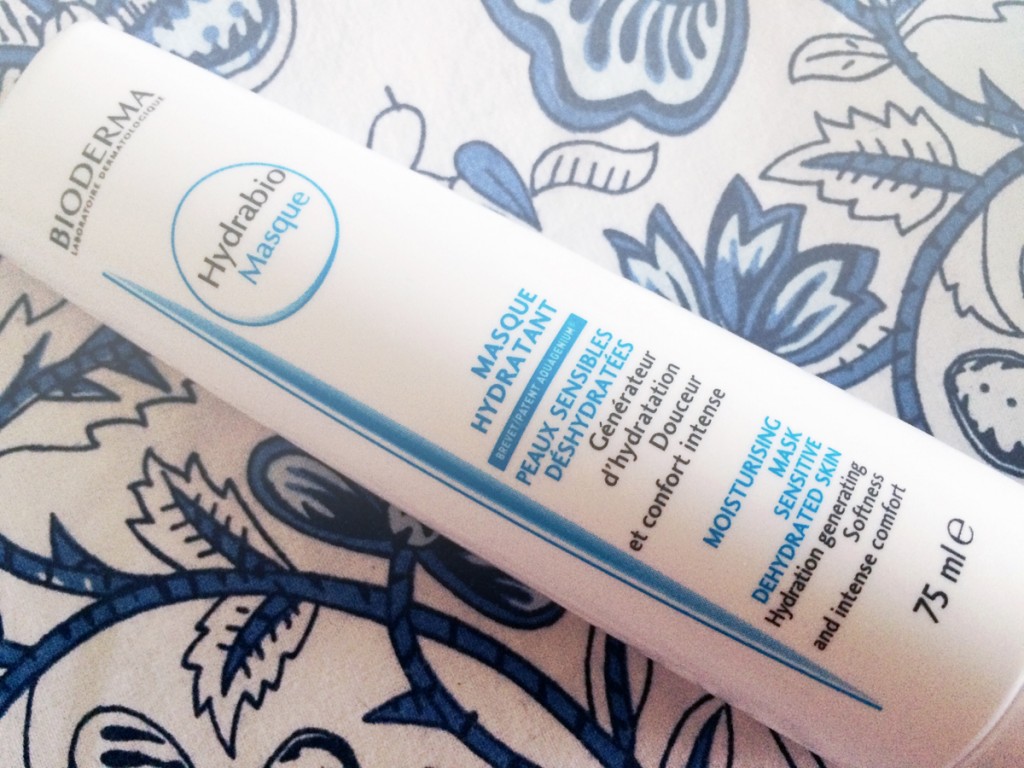 Hydrabio Masque
I have quite high standards when it comes to hydrating masks and I was a little disappointed with this one. On the pack it says "for optimum results, use every day for the first week and then once or twice a week" which I'll admit I didn't do – I'm used to getting instant results I suppose. The texture is nice and light and again it contains a whack of glycerin but I get the feeling it's better suited to someone with only moderately dehydrated skin. It doesn't hold up to more intensive treatments like the Avène Soothing Moisturising Mask or Skoon Ruby Marine Overnight Hydrating Mask.
Price: R250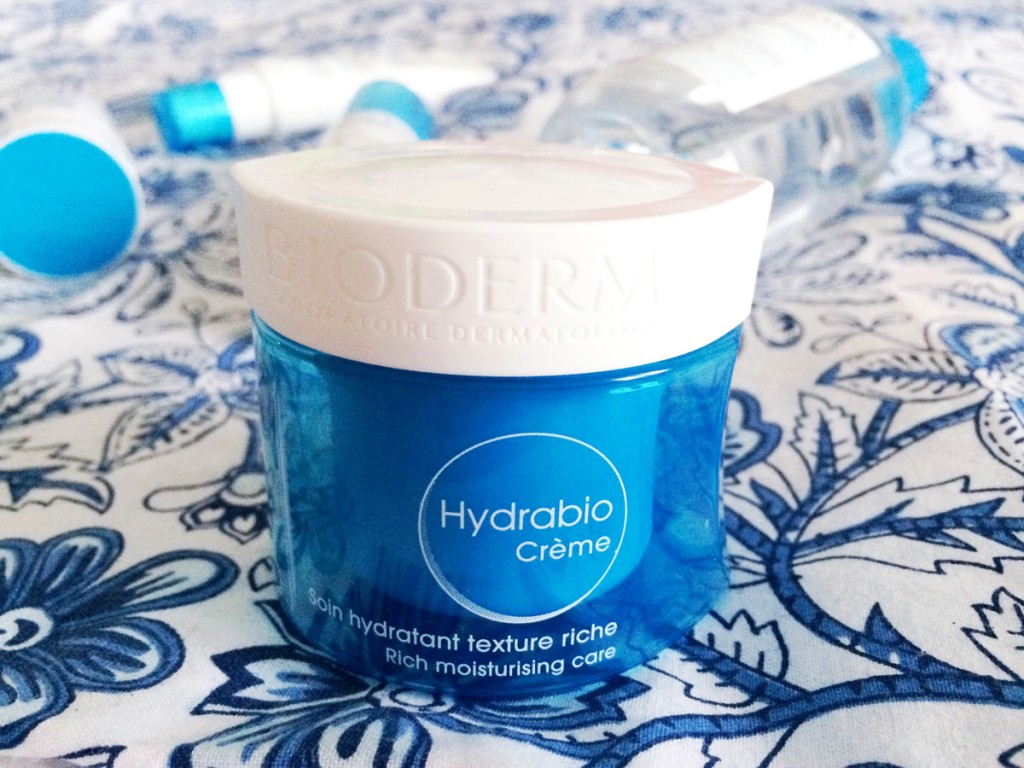 Hydrabio Crème
The range contains two moisturisers for drier skin; Hydrabio Riche (reviewed below) and a potted Crème for dry skin. The Crème offers "rich moisturising care" in an almost balmy texture that's very firm and creamy. It's definitely heavier than what I'm used to putting on my skin but it feels nourishing as opposed to overly rich or greasy, which is definitely a bonus. Ingredients like vitamin E and salicylic acid benefit the skin, although it also contains a fair amount of (what I think is unnecessary) dimethicone. While this makes the cream feel really slippy and smooth, those with silicone sensitives won't enjoy it.
Price: R320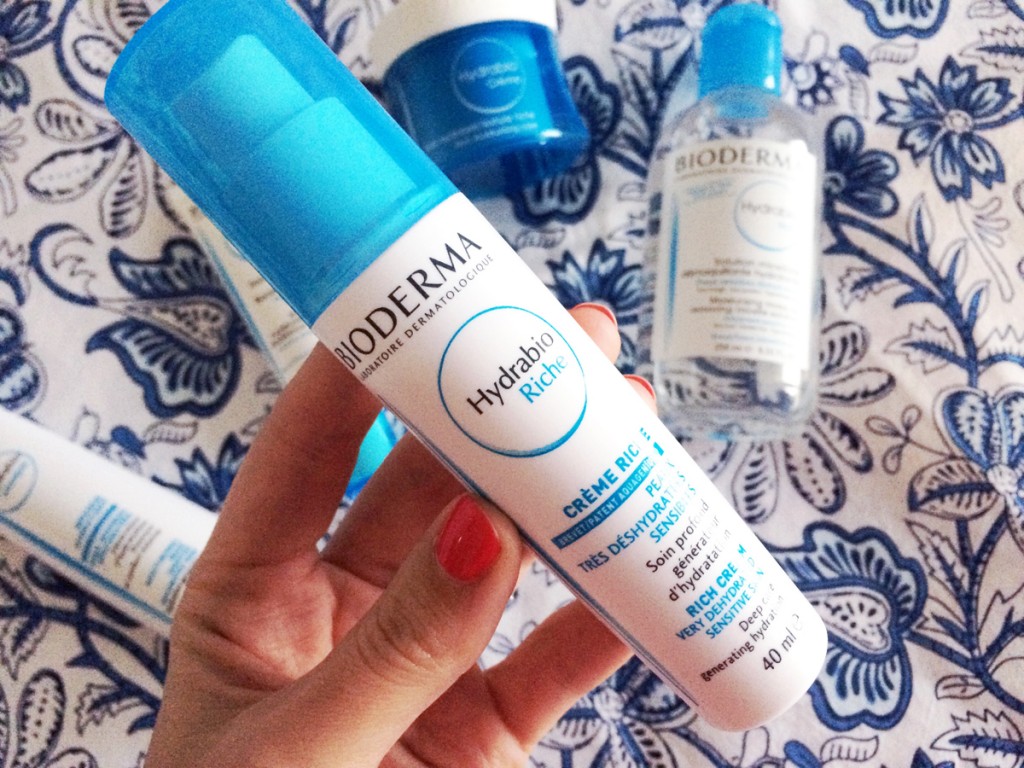 Hydrabio Riche
The lighter of the two creams mentioned, Hydrabio Riche is also designed for dry and very dry, dehydrated, sensitive skin. The formula admittedly isn't ideal for my skin type but I enjoyed it nonetheless, mostly because it lacks that yucky greasiness that most rich moisturisers tend to have. The emollient, creamy texture will appeal to those with dry skin and it sinks in well without leaving a residue, so the skin feels soft and supple, not sticky. Product delivery is via a super-handy pump-top container so its easier to use and more sanitary if you aren't a fan of using creams in a pot (although Hydrabio Crème does come with a spatula).
Price: R320
Overall I like this range but I can't say I'm in love with it. The star products for me are the micellar water and the Hydrabio Perfecteur SPF 30 but I think brands like Avène, Skoon, Kiehl's and First Aid Beauty (not available in SA) make more effective products for dehydrated skin overall. FYI there is also a serum and a gel cream in the range but I don't have samples of those.