The past few years have seen quite a turnaround when it comes to facial exfoliation, as physical scrubs have completely fallen out of favour and been replaced by exfoliating acids. Physical scrubs are not only far too rough, leaving behind "microtears" in the skin's surface, but the tiny plastic beads used in some products are very environmentally damaging as they wash into the sea and don't dissolve.
Chemical exfoliators, on the other hand, gently break down dead skin cells to reveal newer, softer, more even-toned skin. Within this category are two types of exfoliators:
Alpha Hydroxy Acids (AHAs)
AHAs work by reacting with the upper layer of the epidermis and weakening the bonds that hold dead skin cells together. This means they're great for cell turnover, and in turn help to reduce the appearance of wrinkles, smooth and firm the skin, help with sun damage and pigmentation, and stimulate collagen production.
Generally speaking, at-home AHA products should have the relevant acid listed as the second or third product in the ingredient list which should mean that the concentration is high enough to be effective (ideally 5-10%).
Glycolic acid
Derived from sugar cane (although often made synthetically now), glycolic acid is the superstar of the chemical exfoliant family because of its small molecular structure that makes it easier for the skin to absorb. Glycolic acid has the ability to radically improve the overall appearance and texture of the skin.
Lactic acid
Known as the "hydrating acid", this ingredient is a natural humectant that helps to hold water in the skin. It is gentler and less irritating than glycolic acid and is effective on acne-prone, dry and mature skin types, helping to reduce breakouts and signs of ageing.
Malic acid
Malic acid is found in apples and pears and when used in skincare it functions largely as a pH adjuster, rather than an exfoliator on its own. By raising the pH of the skin, this acid helps to facilitate healthy exfoliation and improve the effectiveness of any other ingredients it is paired with.
Citric acid
This AHA functions similarly to malic acid by affecting the skin's pH, but is also a powerful antioxidant and skin brightener. It is particularly effective at reducing pigmentation and skin discolouration.
Tartaric acid
Found in high concentrations in grapes, cranberries and tamarinds, this ingredient is also a pH adjuster and is also good at unclogging pores (but not as good as salicylic acid – see below). Tartaric acid is less stable than glycolic and lactic acid, so it is less commonly used as an active ingredient in anti-ageing products.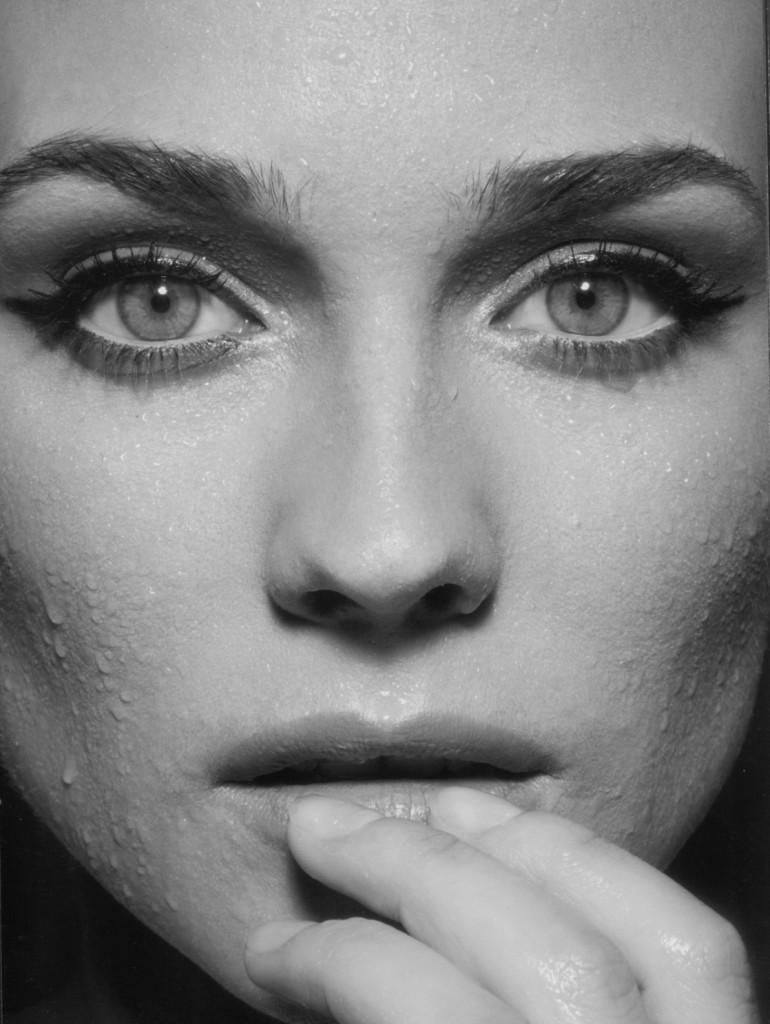 Beta Hydroxy Acids (BHAs)
The only difference between AHAs and BHAs is that the latter is oil soluble, which makes them better suited for treating acne and congestion. There is also only one type of BHA in widespread skincare use and that is:
Salicylic acid
This BHAs unique selling point is its ability to penetrate the pore and therefore exfoliate from the inside out. Particularly well suited for oilier skin types, non-inflammatory acne and thickened skin conditions, salicylic acid is excellent for dealing with black- and whiteheads as they not only exfoliate the pores but have anti-bacterial and anti-inflammatory properties as well.
If you're allergic to aspirin you shouldn't use a BHA exfoliant because of aspirin's close relationship to BHA. BHA is salicylic acid, while aspirin is acetylsalicylic acid.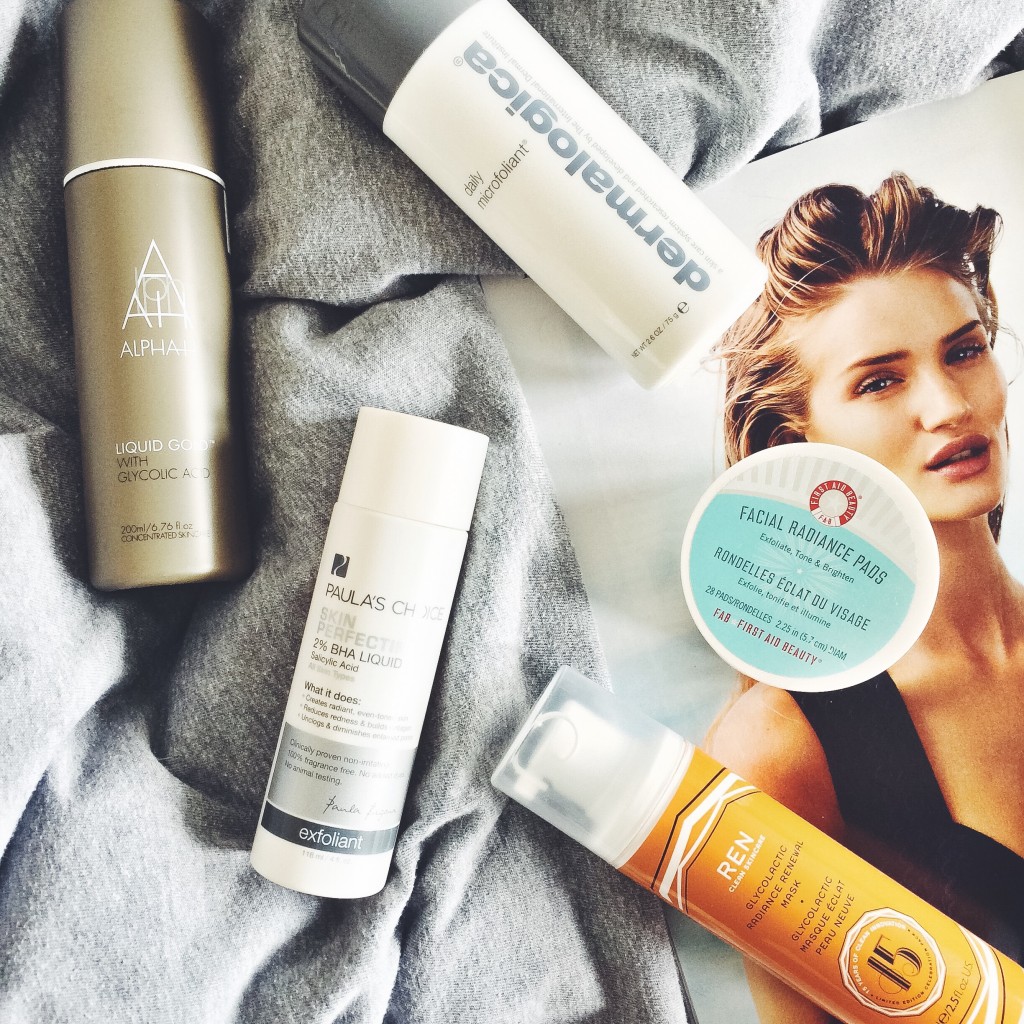 Product recommendations
REN Glycolactic Radiance Renewal Mask* (glycolic, lactic, citric and tartaric acids)
Clarins Gentle Exfoliator Brightening Toner* (low concentration of glycolic, salicylic and tartaric acids)
Clinique Mild Clarifying Lotion (salicylic acid)
Paula's Choice Skin Perfecting 2% BHA Liquid Exfoliant* (salicylic acid – also available in 1%)
Dermalogica Gentle Cream Exfoliant* (salicylic and lactic acids)
Smashbox Photo Finish More Than Primer Blemish Control* (2% salicylic acid)
Environ Sebutone (salicylic and lactic acids)
NeoStrata Ultra Daytime Smoothing Cream (glycolic and citric acids)
Paula's Choice RESIST Weekly Resurfacing Treatment (10% glycolic acid – also available in 5%)
*These products I have used and would personally recommend.
NB: If you're a regular user of AHAs and BHAs, it's even more important to use a good daily SPF as your skin will be even more sensitive to the effects of the sun.
Further reading:
How to Exfoliate Skin (Paula's Choice)
What are AHAs and BHAs (Murad)
Top 10 Acid Toners (Caroline Hirons)