We recently got our hands on some of the new(ish) Clinique Pop Lip Colour + Primers*, which is a relatively new range from the brand that promises to provide rich colour in a lip-smoothing formula. It's a refreshing throwback to "proper" lipstick in an age of bold, super-matte lip products.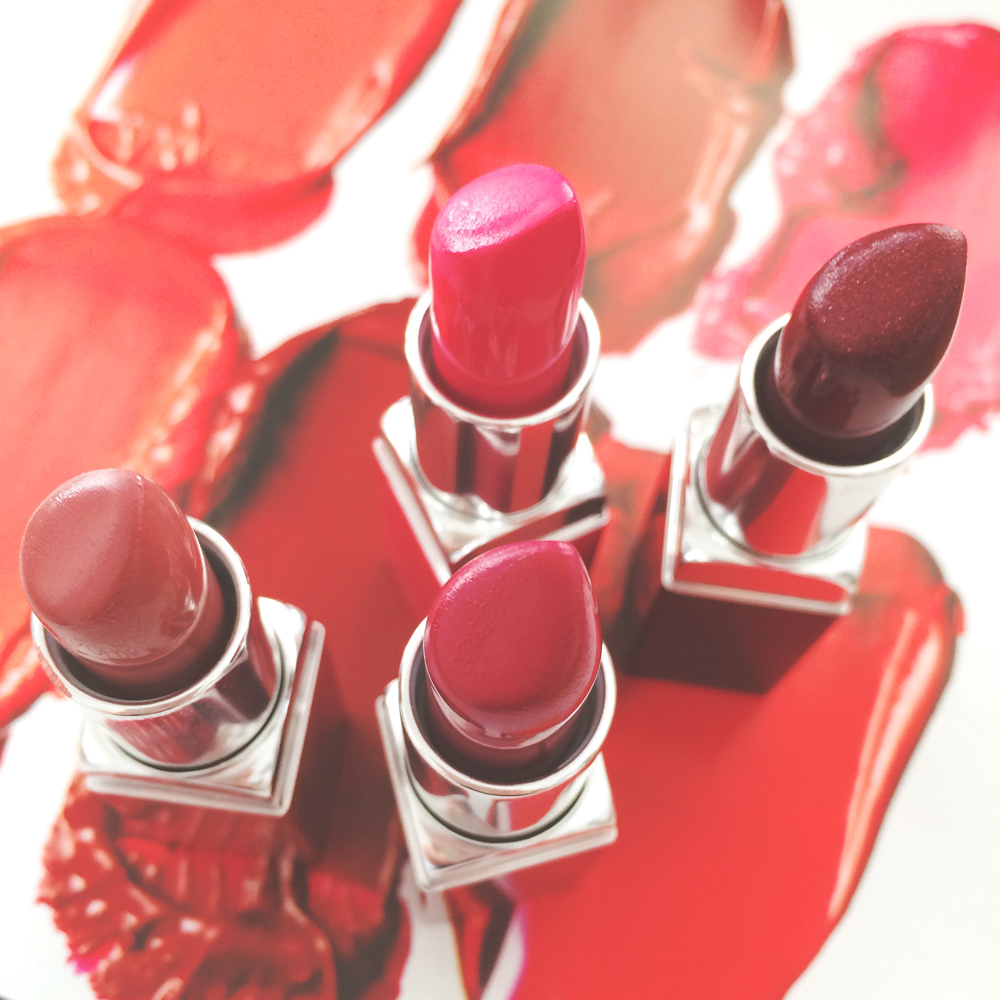 Here are the swatches. The lip swatches aren't the best – I had to edit them slightly to show the lipsticks more true-to-tone (the automatic settings on the camera changed the shades a little). The swatches on my arm are photographed in natural daylight and are closer to the actual colour of each lipstick: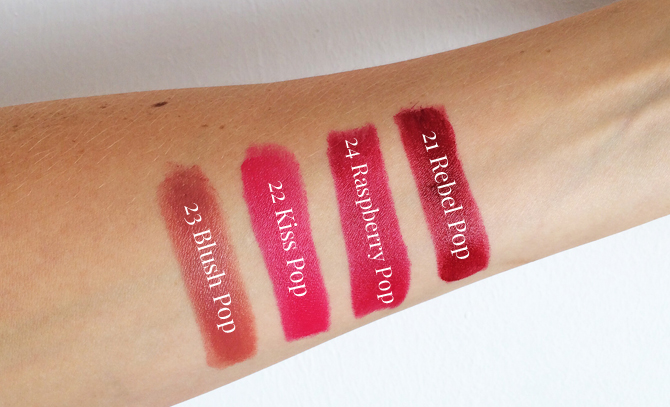 What the brand says: "Luxurious yet weightless formula merges bold, saturated colour with a smoothing primer. Glides on effortlessly to a modern-velvet finish. Colour stays true, keeps lips comfortably moisturized for 8 hours. Allergy Tested. 100% Fragrance Free."
What ADU says: Almost everything about this statement is true except for two points: 1. "Modern-velvet" implies a matte finish which these do not have – they're a satin finish, verging on glossy. 2. This lipstick does not last 8 hours on the lips, but then again, what lipstick does?
Shade range: Gorgeous and wearable, it's seriously one of the best shade ranges I've seen for a long time. No weird purples or too-bright corals – just lots of beautiful, everyday colours.
Texture: Smooth and creamy without being slippy or sticky. It's my idea of a "classic" lipstick formula, similar to the Revlon Super Lustrous range.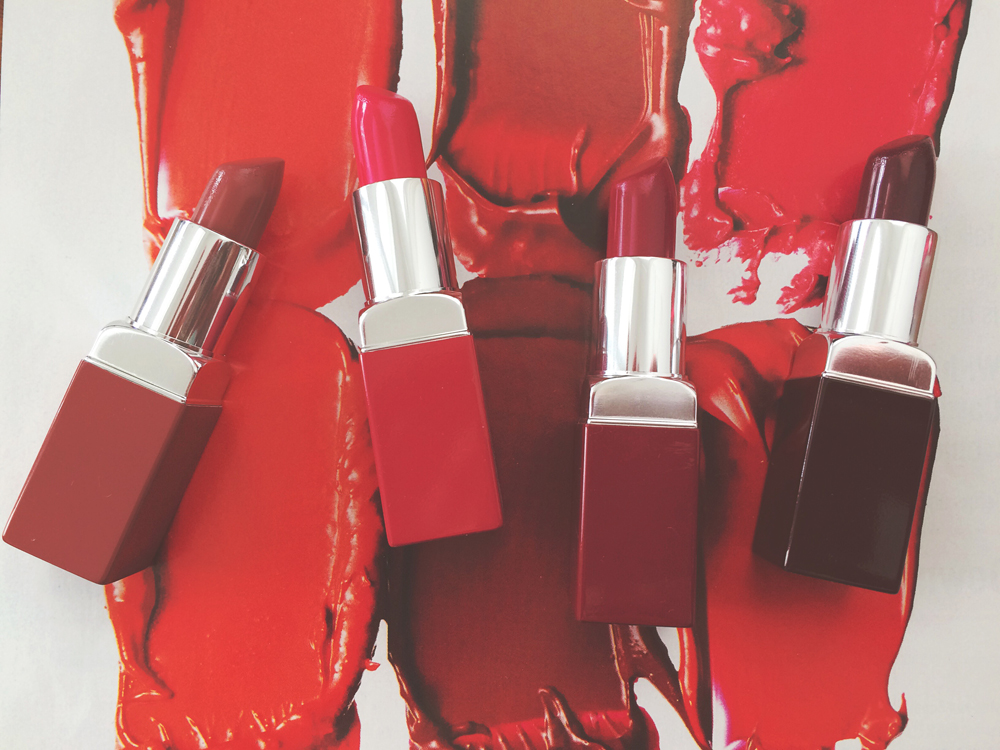 Application: Opaque in one swipe, no patchiness, no tugging or skipping, the lipline is sharp without the need for a pencil or lip brush.
Longevity: A few hours, depending on how much eating you're doing. I usually wear a lipliner under lipsticks like this to improve longevity but even without a pencil underneath, these wear extremely evenly and leave a light stain behind. They hold up a lot better than you would expect from such a creamy formula.
Comfort: Weightless and moisturising – everything you would want from a lipstick!
Packaging: Attractive and sturdy. The lids close particularly tightly which I like – if you've ever had a lipstick open in your handbag, you'll know why this is essential! I also like that the lower half of each tube is colour-matched to the shade inside so you know which one you're about the open (unlike say, MAC lipsticks, which all have the same black casing so you're forced to check the label).
Overall thoughts: These lipsticks are BEAUTIFUL. I love everything about them and think they're well worth a visit to your nearest Clinique counter.
Price: R275
*PR sample