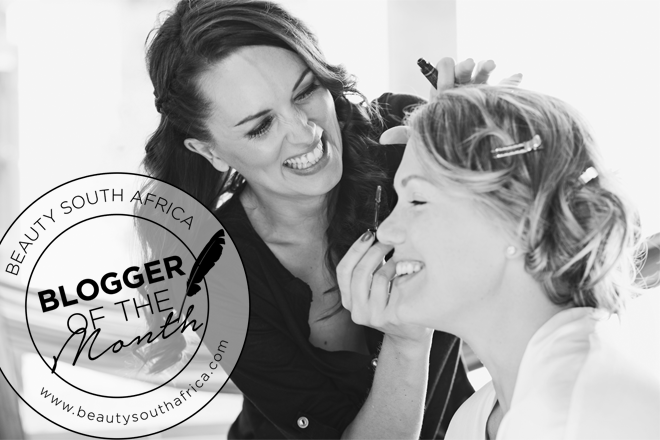 We're so excited to tell you that we're being featured on BeautySouthAfrica.com during November as their bloggers of the month! This series profiles local beauty bloggers and shares their top tips, product reviews and industry news. BSA is an online magazine that provides beauty lovers with all the info they need to make a reliable purchase through thousands of reader reviews and ratings.
They asked us a few questions about our beauty routines, our approach to blogging and the products we can't live without:
Describe your blog in one line: A South African beauty blog created for fellow lovers of make-up, hair care, skincare and nail products.
When did you start blogging? January 2013.
What made you start a blog? We both have a lifelong love of all things beauty, and we decided to start the blog as a creative outlet to share our passion and to connect with like-minded women.
Is your blog your day job or do you have a full time job? It is very much a passion project at this stage. Camilla is an attorney and Jules runs her own digital marketing company.
How often do you update your blog? We aim for 3 times a week.
What do you focus on? Make-up, skin care, body care, hair care, fragrance.
3 tips for someone who wants to start a blog:
Be patient – it takes a long time to make connections and gain traction.
Be active on social media – it is the best way to connect with your readers.
Create, don't curate.
What are the 5 beauty products you can't live without?
Camilla: My beautyblender, Aquaphor (can be used on lips, cuticles, and even under your eyes to plump up the skin), a good hand cream (LUSH Love & Light is my current favourite), a SKOON Concentrate Squalane, and Tweezerman tweezers.
Jules: A light but hydrating day cream, texturizing spray for my hair, dry shampoo, a good mascara (Max Factor False Lash Effect for life) and a tinted lip balm like the Clinique Chubby Sticks.
Drugstore beauty or high-end products? A mix of both, however Camilla tends to lean more towards high-end. Jules is more of a drugstore beauty lover.
What international blogs do you follow? A Model Recommends; Beauty Editor; British Beauty Blogger; Buy Now, Blog Later; Beautezine; The Beauty Department; Fleur de Force; I Covet Thee; Into The Gloss; Kate La Vie; Lily Pebbles; Lisa Eldridge; Mascara Wars; She's In The Glow; Temptalia; The Beauty Look Book; The Coveteur; Violet Grey; Vivianna Does Makeup.
P.S. You can also read about our favourite face masks on BSA.