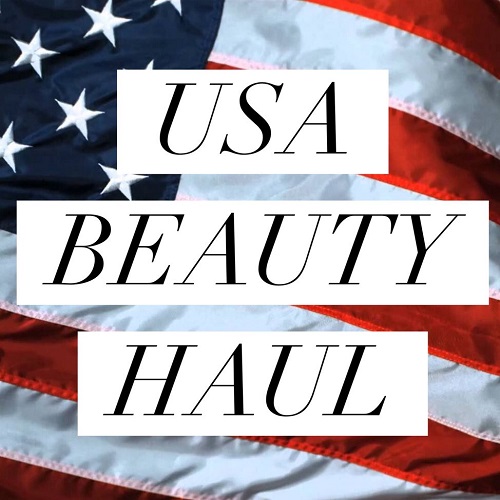 You may be confused by the title of this post, given that I have not been to America this year (I will leave that to Jules). However, my mule (read: boyfriend) has been there for approximately seven weeks, and as emotional compensation I am allowed to order whatever make-up my heart desires and he will bring it home for me. Lush. Let's dive right in, shall we:
Lorac PRO Palette: I have wanted this palette for the longest time, but it was only after watching Sharon Farrell's latest video showing how she created 5 different looks with this palette, that I decided to take the plunge. If you want to see swatches (look away now, Shahnaz *inside joke*), have a look here.
Viseart Neutral Matte Eyeshadow Palette: Another one that's been on my lust list for a considerable amount of time. This entirely matte palette first came to my attention thanks to Lily Pebbles, who reviewed it in on her blog last year. Anna from Vivianna Does Makeup gave it a rave review recently, and if you want to see it in action, you can watch this tutorial from Karima of Shameless Fripperies.
Zoeva Rose Golden Luxury Set Vol. 2: Just look at it! Look at how beautiful it is! This set contains three face brushes (foundation, contour, cheek) and five eye brushes (smudge, crease, shade, liner and brows), all housed in a beautiful rose gold pouch.
Zoeva 142 Concealer Buffer: Because I don't own a rounded concealer brush.
Zoeva 231 Luxe Petite Crease: Because I don't own a small pointed blending brush.
Zoeva 315 Fine Liner: Because the shape is interesting.
Fresh Sugar Lemon Body Lotion: I am a sucker for body lotions/oils/butters – I currently have about nine of them on rotation (I'm not joking – it is a sickness). Caroline Hirons mentioned this in her Sephora & Ulta Haul and I thought it sounded too delicious for words *into the basket you go*.
Bumble & bumble Don't Blow It (H)Air Styler: In an effort to embrace my natural curl and not beat my hair into submission this summer, I decided to give this offering from Bumble & bumble a whirl. It is designed to be used on the days when you want to avoid heat styling, but still want your hair to have lightweight texture and not be weighed down by product. It claims to give your hair "a beautiful air-dried look with a product-free feel." I'm into it.
Amazing Cosmetics Amazing Concealer To Go: Lisa Eldridge is a fan, and I don't need much more motivation than that, my friends. I will admit, colour-matching myself online was challenging (I chose 'Golden Ivory' in the end), so here's hoping I got it right!
Too Faced Better Than Sex Mascara: Ridiculous name aside, I have heard nothing but rave reviews.
Elizabeth and James Nirvana Mini Rollerball Set: I have been wanting to try both of these fragrances and this seemed like the most sensible/economical way to do go about it. The Nirvana Black fragrance contains notes of violet, sandalwood and vanilla, whereas Nirvana White contains notes of peony, musk and muguet (Lily of the Valley). Delicious.
RMS Beauty Living Luminizer:  This highlighter is ultra sheer and glowy and has earned itself a cult status amongst MUA's and mere mortals alike. I am firmly on the strobing bandwagon so I am going to be all over this when it arrives.
 I am thinking about doing a tutorial with these products when my boyfriend gets home (mid-September) – is that something you guys would like to see? Let me know!