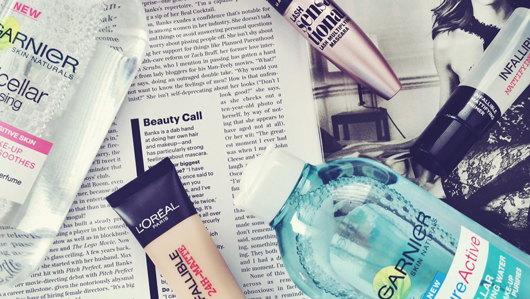 I went to Clicks yesterday and it didn't end well for my wallet… Here's the new stuff I found:
Garnier Micellar Cleansing Water
We were thrilled to see this stuff on Luzanne's Instagram feed as it's known for being an amazing budget dupe for Bioderma, the beauty world's favourite micellar water. There are two variants: one for sensitive skin and one for combo-oily skin. I bought both (obvs) and rushed home immediately to take off my makeup, using one on each side of my face. I can't really tell any difference between them to be honest but they certainly to the job for which they were intended without stinging my eyes or drying out my skin. Lovely stuff.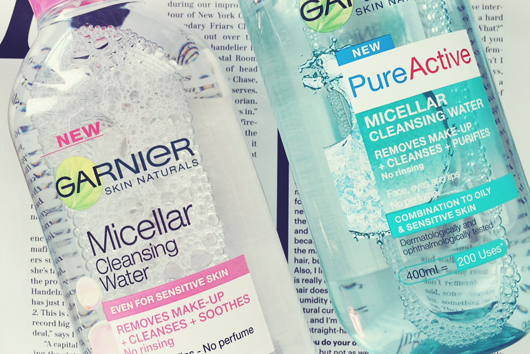 Let's talk value: At Clicks, Bioderma Sensibio H2O is R197 for 250ml (79c per ml) and the Avène Micellar Lotion is R199 for 200ml (99c per ml). Each of the Garnier micellar cleansers is R79.95 for a massive 400ml bottle (2c per ml). That's ridiculously good value for a product that does the exact same thing as it's more expensive counterparts.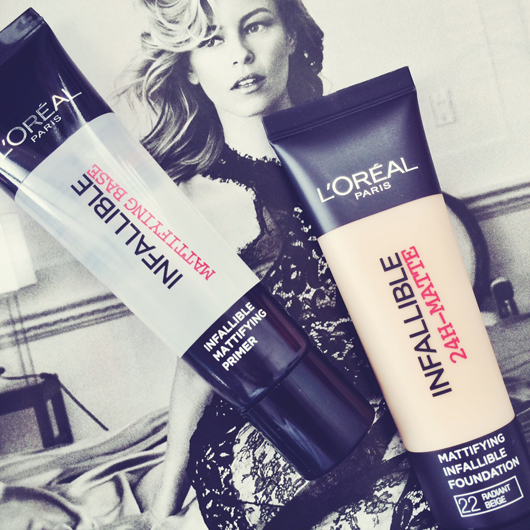 L'Oréal Infallible Pro Matte 24HR Foundation & Mattifying Base
This is a seriously exciting new addition to the local drugstore because my favourite beauty bloggers and YouTubers have been singing its praises for months. As a girl with a really oily T-zone, mattifying base products are a dream come true so I'm insanely excited to try this combo. The primer is a clear silicone-y gel that reminds me of the Smashbox Photo Finish primer, and feels equally smoothing and lightweight when swatched. I chose the foundation shade "22 Radiant Beige" so hopefully that's the right match for my face right now (I did the jawbone test but you can never be 100% sure in that appalling shop lighting). I'm looking forward to giving it a whirl tomorrow but it's meant to be lightweight and long-wearing, with medium coverage and a demi-matte finish. Sounds right up my street!
Price: R190 each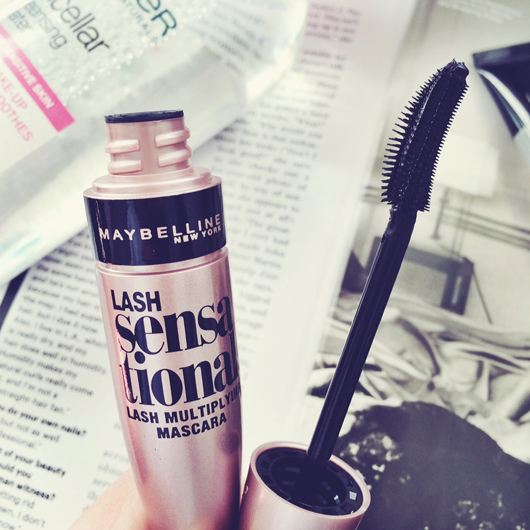 Maybelline Lash Sensational Mascara
I definitely didn't need a new mascara (I bought three different tubes in total plus I have about five at home – it's a sickness) but I absolutely had to try this one after seeing Fleur review it recently on her blog with some amazing before and after photos. Controversially, I prefer rubber/silicone mascara wands (most people seem to prefer "natural" bristles) so it's already got that going for it, plus it promises a "full fan effect" which sounds like something my lashes would enjoy. I'm hoping it's nice and black, provides good volume with a bit of length and doesn't have too much of a wet formula. I've read a few reviews that say it can be clumpy so let's see… I'll report back.
UPDATE: It's amazing!
Price: R145