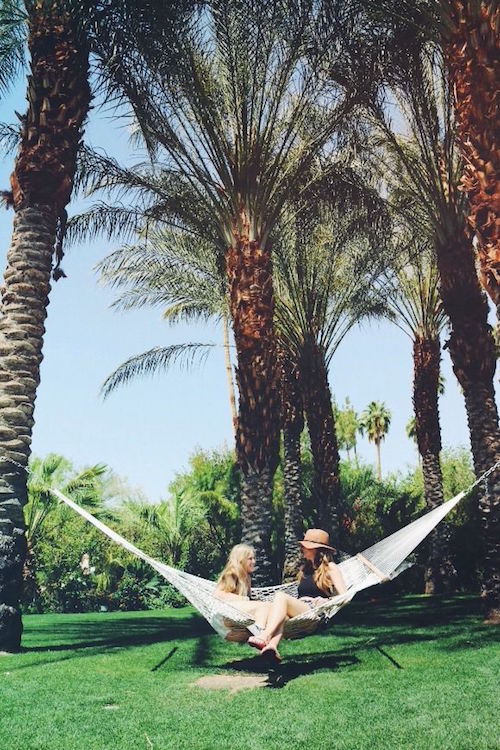 Fear not, we are alive. Apologies for the extended absence from blogging, but a proper break was needed. After weeks of copious amounts of drinking, eating, staying up too late and catching a little too much sun, I thought I would share a few tried and tested products which proved to come in very handy over this festive season.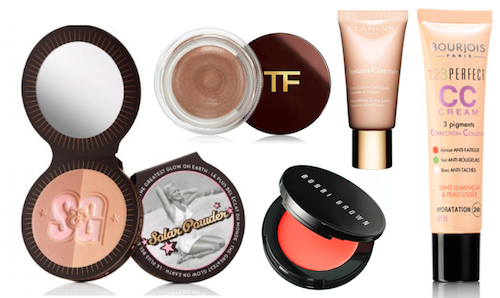 I wore minimal makeup over the holidays, but when I needed to cover up the effects of minimal sleep, these four products came to the rescue: Bourjois 123 Perfect CC Cream to even out my complexion, the Clarins Instant Concealer to (considerably) brighten my under eye area, the Bobbi Brown Pot Rouge for Lips and Cheeks in 'Calypso Coral' to inject a juicy pop of colour onto my cheeks, and the Soap & Glory Solar Powder Bronzer to add a healthy glow. Job done. A special mention has to go to the Tom Ford Cream Color for Eyes in 'Platinum' (a Christmas present from Jules) which is the only eyeshadow I have been wearing since Christmas. This soft gold/bronze cream shadow has won my heart – the formulation is so soft and easy to blend, and it stays put for hours and hours, even without a primer. You couldn't ask for a quicker, easier, more beautiful summer eye. I'll be using it in a summer makeup tutorial which is coming up soon, so you'll be able to see it in action.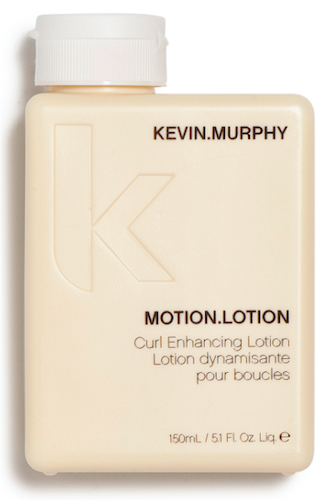 Who has time to blow-dry hair over the holidays? Nobody, that's who. I embraced my natural curl this holiday and applied Kevin Murphy Motion Lotion* onto my damp hair after every wash to keep my curls looking defined and frizz-free. I received a sample of this in The Test Box which was sent last year and I will definitely be purchasing a full size bottle – the weightless formulation completely won me over and, for the first time ever,  I actually enjoyed having my hair curly. It only took 31 years.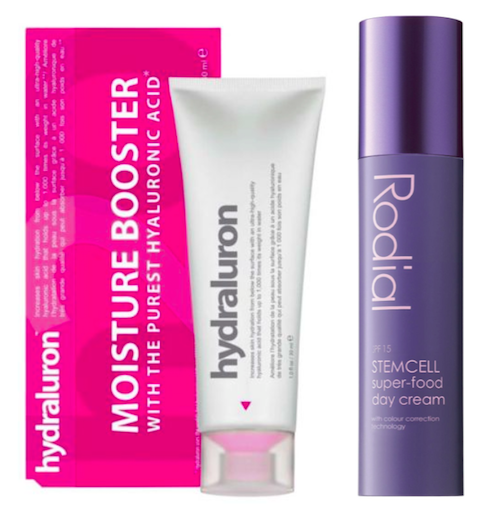 Not much has changed on the skincare front, but two products really stood out for me over the holidays. The first was an old favourite: Hydraluron. This hyaluronic acid serum kept my skin looking happy, healthy and moisturised – I'm so glad I have a few more tubes of it stashed away (if you want to learn more about hyaluronic acid, have a read here). The second product is the Rodial SPF 15 Stemcell Super-Food Day Cream*. This illuminating moisturiser is packed with a 'super-food' complex of rose hip seed oil, goji berry, wheat germ oil, and pomegranate extract to hydrate the skin, and contains functional fillers to optically enhance the appearance of your skin tone. The moisturiser contains a mild colour corrector, so after you've applied it your skin tone will look more even and your complexion will definitely look more luminous – this moisturiser in the only reason I have been able to get away with wearing little/no makeup most days. The texture is lovely – really thick and moisturising, but not greasy. It sinks in quickly and if you do apply make-up over it, it goes on like a dream. It also smells absolutely delicious.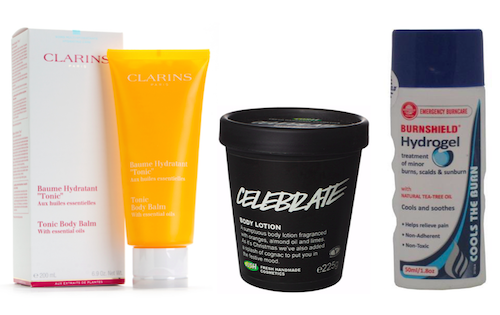 If you've overdone it on the beach and your skin is crispy, pop down to your local Dischem and get some Burnshield Hydrogel – it is the best after-sun I have ever used, and it's incredibly affordable (R41.95/50ml). I burnt myself so badly and this really soothed my skin and helped it heal quickly; it's an absolute miracle worker. For general moisturisation I reached for the Clarins Tonic Body Balm aka Summer In A Bottle, and the LUSH Celebrate Body Lotion. The Clarins lotion is enriched with all sorts of delicious essential oils, and the balm texture feels really comforting on the skin – I have never felt as soft and supple as I do using this stuff. I am almost finished it, which gives me anxiety, because I can't justify spending that kind of money (R430.00) on a body lotion for myself (my Mom gave it to me for Christmas). The LUSH Celebrate Body Lotion smells exactly like Chrismas: cloves, citrus and cognac (YUM). The formulation is much richer and greasier (greasy in a good way) than the Clarins lotion, so it takes longer to absorb, making it perfect for the evenings after a nice relaxing bath.
Which products have you been loving over the summer holidays? I always enjoy learning about the products our readers swear by.
*PR Sample