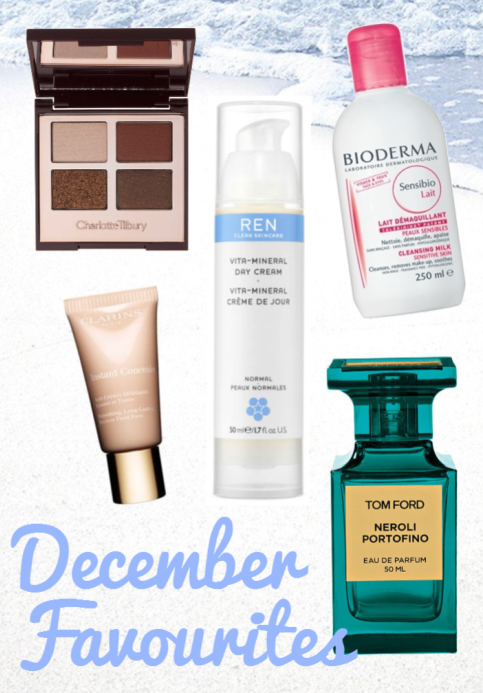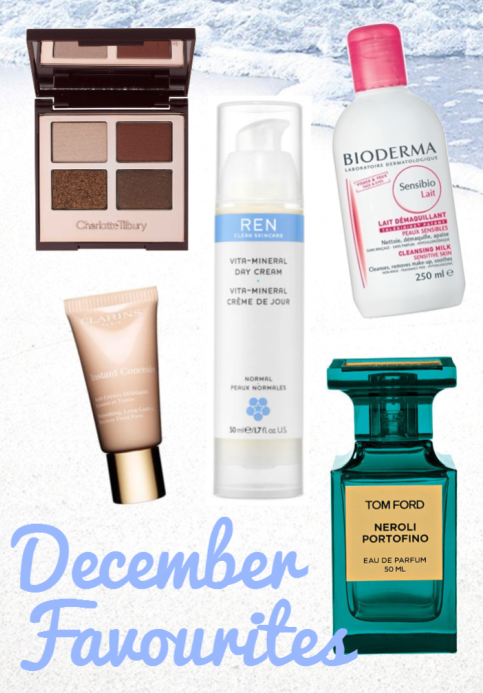 Tom Ford Neroli Portifino Eau de Parfum
Summer. Italian Riviera. Sparkling oceans and fresh, lush foliage. Do you want to smell like that? I know I did, and now I do (hopefully)! This gorgeous offering from Tom Ford contains citrus oils and floral notes with amber undertones and is, in my humble opinion, the perfect fresh, zesty scent for the warmer months. To me, it smells clean, cool and above all, sophisticated – everything I want my summer to be. I have been wearing it every day since I got it and have received nothing but compliments. Sometimes I layer it on top of my Skin & Bones Luxurious Moisturiser and the combination of those two scents is rather spectacular, I have to say – they complement each other perfectly.
REN Vita Mineral Day Cream
I was recently given a few samples of this to try, and even though it's not aimed at my skin type – it's for normal/combination skins which aren't prone to blemishes, I decided to give it a go anyway. It's packed full of anti-oxidants to protect the skin against aging, as well as fatty acids to replenish the skin – both of which are essential for a youthful, glowing complexion. I had fairly low expectations (not because of the brand, of course, but because of my temperamental skin) and I anticipated that my skin would follow its usually reactionary course, but it didn't. At all. In fact, quite the opposite happened: within ten days, my skin was noticeably clearer and healthier looking, and the dullness and redness seemed to have almost vanished. It may sound trivial, but for me, this was nothing short of a miracle – I promptly went and bought the full size bottle and have been using it religiously ever since. Just one thing though – as I mentioned earlier, this moisturiser is not specifically designed for dry skins, so if your skin is on the drier side, I would recommend using a hyaluronic acid serum beforehand (as I do) – that way your skin will stay feeling comfortable throughout the day.
Clarins Instant Concealer
Having recently run out of my beloved Bobbi Brown Tinted Eye Brightener, I decided to branch out and give this concealer from Clarins a go – I'd heard good things and also, I was conscious of how boring it must be for you all to hear me harping on about the same products over and over again. This concealer contains corrective pigments that magnify light to optically blur fine lines and darkness, and thankfully the finish is not at all shimmery or sparkly. It contains moisturising aloe vera, so your under-eye area will always look hydrated and dewy – no dryness or caking here. As someone who doesn't use an eye cream, this concealer is a great little multi-tasker as it does a fantastic job of hydrating the area, whilst banishing dark circle at the same time. The consistency is quite fluid, so you only need the smallest amount, but the coverage is great and it blends beautifully. It has good staying power too – a solid 6/7 hours without fading or creasing. Nicely done, Clarins.
Charlotte Tilbury 'The Dolce Vita' Luxury Eye Palette
Dreams do come true. I know this because for Christmas Jules bought me the one thing I was wishing for: the Charlotte Tilbury 'The Dolce Vita' Luxury Eye Palette. The palette contains four absolutely gorgeous shades:  one to prime (a peachy champagne with a hint of shimmer), one to enhance (a warm reddish brown with a satin finish), one to smoke (a dark, warm bronze with a satin finish) and one to 'disco' (a delicious gold glitter). They are all powder shadows, but they are so creamy and buttery – they just melt onto the eyelid and blend seamlessly into one another. The colour that surprised me the most was the gold glitter – it looks quite chunky in the pan, but as soon as you swipe your brush over it, you'll see that it is anything but. It is completely smooth and fine, so it doesn't leave glittery bits all over the place, but rather a beautiful shimmery sheen of gold – it's utterly perfect. Next on my list: Wonderglow, Filmstar Bronze and Glow, and a few Colour Chameleons for good measure…
Bioderma Sensibio Cleansing Milk
I recently started seeing a new dermatologist and she recommended that I give this Bioderma cleanser a try as it would help alleviate redness. I had been using Cetaphil for the past 15 years and, unbeknownst to me, it is actually quite a drying cleanser – how did I not know this? I have been using this cleanser for a month now and can hand on heart say that I have seen a definite improvement – my skin is nowhere near as dry and patchy as it used to be (it could also be the combination of the cleanser and the REN Vita Mineral Day Cream). The formulation is creamy but not oily, fragrance-free and, most importantly, contains no evil sodium laureth sulphate (learn more about that here)! If you've got skin like mine and have been battling to find a good cleanser, I would highly recommend that you give this one a try.