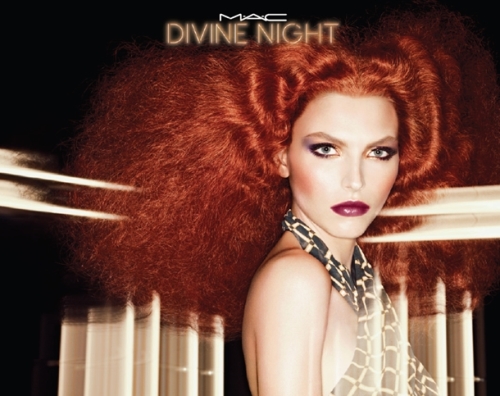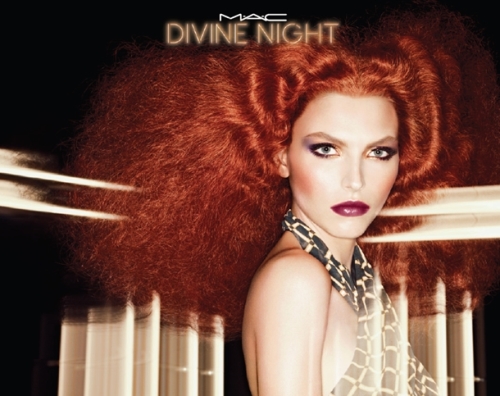 On Tuesday night Jules and I attended the preview of the new MAC collection, Divine Night, at the V&A Waterfront. MAC describes the collection as follows: Divine Night captures the moment when flashing lights illuminate a flair for finery and limitless luxury that can only be described as divine. Gorgeous colours in rich finishes inspire an evening on the scene and to be seen. Enjoy yourself – past midnight, the darkness keeps the secrets. How fabulous, don't mind if I do…
The first thing that caught my eye was the packaging! Look at it…limited-edition black compacts with a chic graphic white pattern, elegantly edged with gold piping. Heavenly!
The collection comprises of a number of different palettes and sets – ranging from eyeshadows to mini-brush sets, and everything in between. In addition there are also a few individual items that are well worth a swatch – the Mineralize eyeshadows and blushes are particularly gorgeous.
Divine Night is a truly beautiful collection, all of the colours are so rich and luscious – it all looks and feels really luxurious, but with bit of an edge. What I like most about it though, is that there is something to suit everyone as the shade range is so comprehensive  and wearable – I guarantee you that you will find a few bits and pieces that you absolutely cannot live without. Jules and I are both huge MAC fans and this collection certainly didn't disappoint – we wanted to buy all. of. the. things. We exercised restraint and only bought some of the things…all in the name of research, of course: I picked up a lipgloss mini-kit (which I have not stopped using) and Jules treated herself to the most gorgeous pigment mini-kit.
The Divine Night collection is in stores now and will be available to buy online soon – we will keep you posted! But in the meantime, go and have a look for yourself…I defy you to leave without buying yourself a lovely little treat.