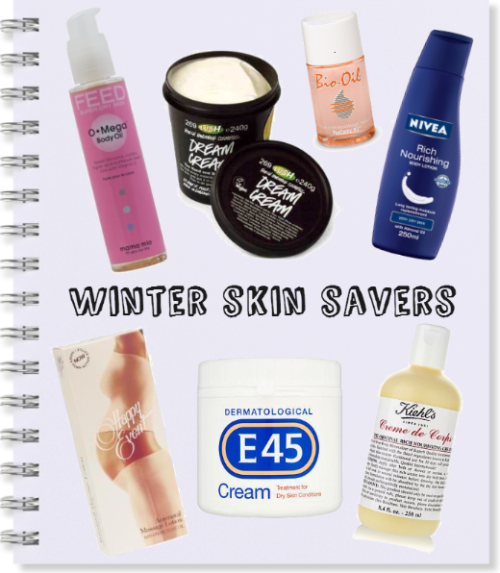 I don't know about you, but my whole body feels so dry at the moment and if I don't slather on moisturiser twice a day, I end up looking like a scaly wreck. I have a major weakness for anything that promises soft, supple skin, so I've ploughed through more than my fair share of body oils and moisturisers in search of the holy grail. In my opinion, these are the ones that deliver during these drying times (see what I did there?).
Mama Mio OMega Body Oil
The single best body product I have ever used – it's packed full of natural oils and vitamin E so it's SUPER hydrating.  You only need a small amount and it sinks into the skin quickly, leaving you with the most beautiful, soft sheen – your skin literally glows. It's designed to be applied to damp, not dry, skin – so gently pat yourself down after your shower and get busy.
The downside: horrendously expensive…R400 for 150ml *screams*. I stupidly didn't check the price before I got to the till, so when I saw the damage, the colour drained from my face. Unfortunately, it was one of those moments where I couldn't back out, so I had to bite the bullet and hand over the plastic. I am using it sparingly because there is no way I can afford to use this on a regular basis…and that gives me the sads.
Kiehl's Creme de Corps Body Lotion

I've spoken about this before in my February Favourites. A cult beauty product, and with good reason. This luxuriously creamy lotion leaves your skin looking as though you've been airbrushed, and it smells lovely to boot. Also sickeningly expensive, but makes a great gift for someone you love (a lot).
Nivea Rich Nourising Body Lotion
Show me a person who says they don't love the smell of this, and I'll show you a liar. I like to apply it at night after a vigorous exfoliating session, and by the time morning rolls around, I'm as soft as a tiny little baby. I tend to save this for the winter months though, as it is so rich and takes a while to absorb into the skin – I just end up feeling hot and bothered if I use this during the summer.
LUSH Dream Cream
This cracked my April Favourites list – I absolutely love it, and once you've used it, you'll understand why.
E45
A classic. Does the job beautifully and calms even the most sensitive of skins. I go through this stuff at an alarming rate – it sinks in quickly and leaves me feeling supple and moisturised all day. It's fragrance-free too, which is great for daytime as it won't interfere with your perfume – nothing worse than competing fragrances, am I right? Nobody wants to smell like a tart's boudoir.
Happy Event Antenatal Massage Lotion
Happy Event was another one of my February Favourites. It's specifically designed for pregnant women to help prevent stretchmarks, but it makes a fabulous moisturiser for those of us who aren't expecting as well. The smell of this is sublime – I'd buy it for that reason alone.
Bio-Oil
I can count on one hand the number of women I've known who haven't had a bottle of Bio-Oil in their bathroom cupboards. Fabulous used on it's own if your skin is exceptionally dry (particularly good for lizardy-shins), or mixed with something else for an added boost of moisture (see below).
Camilla's Secret Cream
Last, but not least, my own little (no-so-secret) concoction. I like to mix together ½ part E45, ¼ part Happy Event and ¼ part Bio-Oil  to make a delicious smelling, creamy moisturiser. The E45 cuts through the oiliness of the Happy Event and Bio-Oil, and I have found that this mixture makes for an incredibly hydrating and soothing treat. Give it a whirl and let me know what you think…
Image by me.