The most important decision I make on a daily basis is what to put on my face. I swear. I know it sounds trivial and shallow, but I know myself well enough to know that if I don't look my best, I won't feel my best – it's that simple. I look at those girls who wear minimal/no make-up and I think "How? How do they do that?" – I wish I had that confidence.
Anyway, I digress. For me, flawless skin is key. If you can get that right, the rest will fall into place without much effort. But there are just so many choices these days – primer, foundation, tinted moisturiser, BB cream, concealer, blusher, highlighter– it's overwhelming. I mean, where do you even start, right? I know! But fear not, I am going to talk you through it. Over the next few weeks I will be writing a series of posts which will hopefully offer some guidance – I have decided to call it the All Dolled Up Flawless Face Series. First up: Primer.
What is a primer? A primer is a liquid or gel which is used to smooth the skin before applying make up.
What does it do? It creates a protective layer on the skin allowing foundation to glide on easily and last longer. It evens out the surface of the skin and smoothes out all the lumps and bumps – the beauty equivalent of polyfilla, if you will.
Where does it fit in? After your moisturiser and before your foundation/tinted moisturiser. You can use primer instead of a moisturiser, but if you are going to do this, then you must ensure that your primer contains some skin care benefits.
How do I apply it? Do not rub or massage it into your face – it is not a moisturiser. Rather stroke it onto your face using long, gentle motions, just as you would if you were applying a face mask. It dries quickly, so don't dilly-dally. Wait approximately 20 seconds then apply your foundation/tinted moisturiser as normal.
Which ones should I be using? You need to consider your skin type – primer is particularly good for ladies with oilier skins because they contain silicones instead of oil (mostly), so they won't add extra moisture to your face. Score! Some of my favourites are: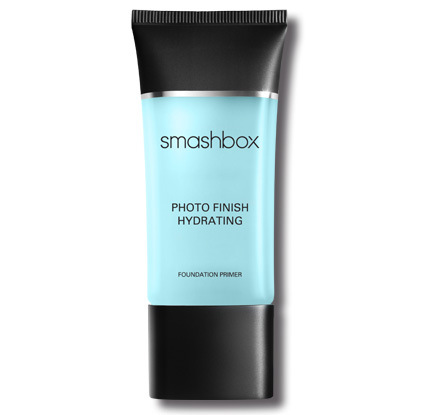 Smashbox Photo Finish Hydrating Primer – Oil Free: Leaves the skin hydrated and moist (that word KILLS me – *shudder*) but not shiny. Plus your make up won't budge until you want it to (Smashbox in general is really good for primers – the Photo Finish Luminising version is wonderful for dull complexions).
Price: R370
Availability: Woolworths, and selected Edgars Red Square and Foschini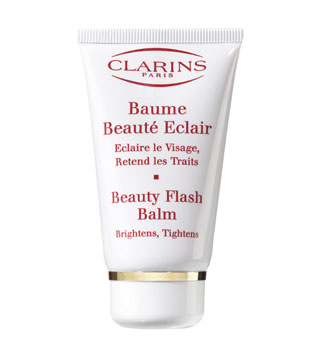 Clarins Beauty Flash Balm: A cult beauty favourite, famous for its skin-tightening effects. It's very rich though, so use it occasionally and very sparingly.
Price: R395
Availability: Edgars Red Square, Woolworths, Truworths and Foschini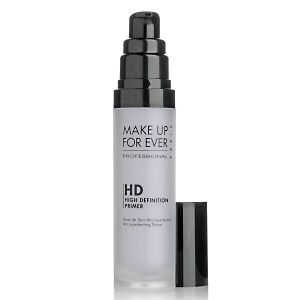 Make Up For Ever High Definition Primer: Lightweight and oil-free, this smoothes out the skin beautifully. This is my primer of choice at the moment.
Price: R385
Availablilty: Metropolitan Cosmetics (www.metropolitaincosmetics.co.za)
Now, notwithstanding everything I've just said, primers are not essential. Please don't feel that you need to rush out and buy one – they are an optional extra at best. Your day-to-day moisturiser will do a perfectly fine job of prepping your skin for foundation. I only ever use a primer when I know I've got to go out after work – it keeps everything in place and stops me from looking like the crypt keeper by 5pm, yaknowwhatimean?? It is certainly not a product that I use on a daily basis.
So tell me, do you use a primer? If so, which one? I would love to have your feedback.