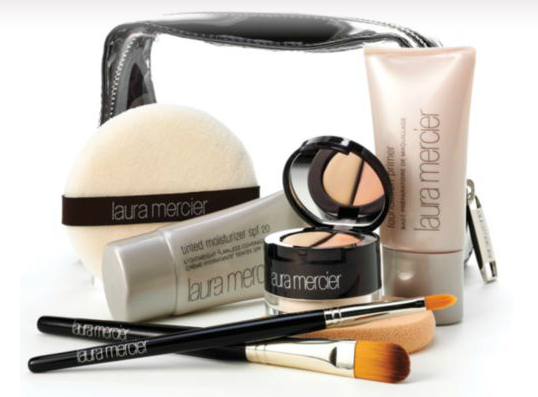 Laura Mercier's main focus is, and always has been, flawless skin. Consequently, her range of foundations, tinted moisturisers, concealers, and powders are so outstanding that they have reached cult-status amongst professional make-up artists and discerning make-up lovers alike. Her approach is very simple: prime the skin, apply foundation, apply concealer and then set with powder. As someone who struggles with rosacea and acne (WHY ME?), I have been through the mill with concealers and powders and can safely say that I have yet to find a brand that does a better job than Laura Mercier. Additionally, all of her products are dermatologically tested and allergy tested to minimize the risk of allergy and irritation.
I'm going to run you through three of her hero products: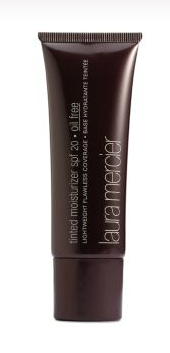 Oil-Free Tinted Moisturiser SPF20
What makes it great? This product is frequently named in magazine 'best of' awards, and quite rightly so. I find that it evens my skin tone beautifully, and leaves me with the most gorgeous, natural finish. It is buildable, so if you want to more cover, just keep applying until you're satisfied.
What's in it? It contains an antioxidant vitamin complex of Vitamins C & E that protects the skin from the aggressive effects of the environment, and it also has a built-in SPF of 20.
Note: There is a non oil-free version as well for those of you with drier skins. It also comes in an illuminating version, but I found that to contain too much of shimmer for everyday use – I would recommend that it be used as more of a highlighter.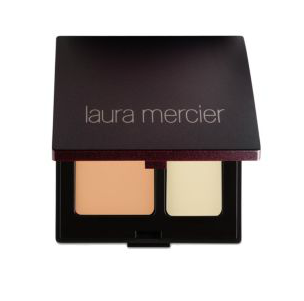 Secret Camouflage Concealer
What makes it great? It is oil free and very long wearing, and the unique two-toned camouflage allows you to customize the colour to perfectly match your skintone. It can be used to cover blemishes and imperfections, as well as dark circles. It is highly pigmented, so you only need a tiny amount to achieve solid coverage.
Top tip: Using it under the eyes takes practice – it is a heavy concealer and needs a lot of blending. I would recommend using something lighter with a built-in light reflector for the under-eye area – Clinique Airbrush Concealer is my favourite.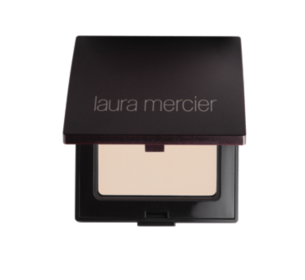 Pressed Setting Powder
What's great about it: In addition to it being oil free, this powder doesn't build up, so you'll never be left with a cakey face, and it doesn't settle in lines or pores. I apply it over my Secret Camouflage Concealer to set it, and I also carry it in my bag for touch-ups – it zaps unwanted shine like a dream. I mean, what more do you want? There is nothing more. The end.
So tell me, have any of you ever tried any Laura Mercier products? What are your favourites?
Images via.