One of my biggest beauty gripes is mascara that smudges, especially on the bottom lashes. I have quite long lashes so I am particularly prone to it, which means I am often left with a lot of darkness under my eyes – not ideal. (Shame, the problems I have to deal with – sometimes I don't know how I muster the strength to face the day!)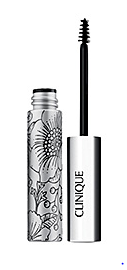 A few months ago I started hearing a lot of positive things about the Clinique Bottom Lash Mascara and decided to give it a go. This product is specifically designed to coat the bottom lashes, and the brush has been engineered to grasp even the teeniest tiniest hairs. You can imagine my delight when I discovered that it was everything I'd read about and MORE! I can attest to the fact that it does not smudge, smear or flake – I honestly can't recommend it highly enough. It is also a must-have with those with sparse bottom lashes, as it really accentuates what you've got without making your lashes look clumpy.
While my default setting for mascara is always blackest black, I buy this product in brown-black instead. I find that black mascara can be quite jarring on bottom lashes, so I always tend to rather go for brown as I find it gives a more subtle finish and makes me look fresher (and who doesn't want that, am I right?).
This product is formulated to be removed with warm water, so no make-up remover necessary! Just splash some warm water onto your lashes, press gently, and the mascara will slide right off.
Buy it now. You can thank me later.