Last year was something of a turning point for me when it came to my skincare. I would say the most significant change I made was settling into a more consistent at-home routine that supported the professional treatments I've now been getting regularly for the past two years. These treatments are mainly aimed at tackling my pigmentation and slowing the march of time across my face but their effectiveness is definitely improved when I'm diligent about the products I use at home. I still don't have a set "routine" in the sense that I use the exact same products every day and night (I adapt it every day depending on what my skin needs or what I used the night before) but there is method to the madness which wasn't there a few years ago!
So, without further ado, here are the skincare products, treatments and tools that gave me the best bang for my buck in 2018: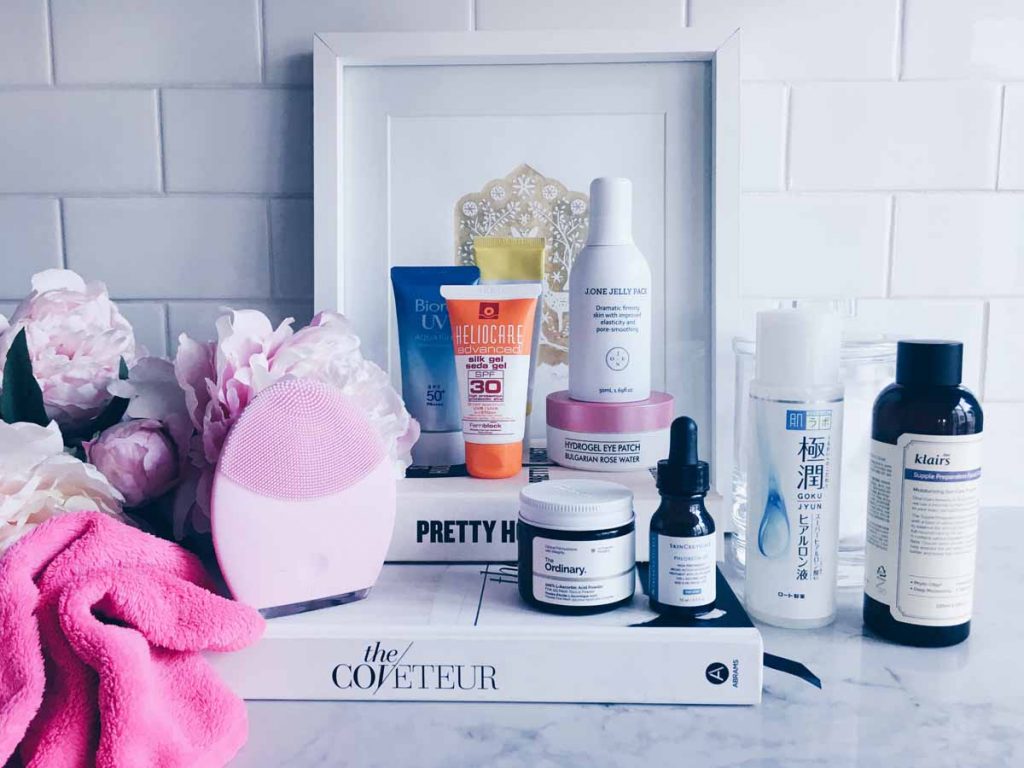 Professional treatments
I know I go on about my treatments with Sally at Cape Aesthetics an awful lot, but if you had seen the results that I had, you would do! I have an alternating monthly combination of medical-grade peels and Dermapen which effectively manage my pigmentation while having the added bonus of keeping my skin incredibly clear (thanks to the peels) and improving bounce and elasticity (that's the Dermapen). My face is so used to it now that I don't even flake or peel anymore, although there's lots of action happening at a cellular level, don't worry. Apart from my sun damage and melasma being much lighter, I have seen a remarkable improvement in the firmness of my skin which has been a very happy side-effect! I can't recommend it enough – but be warned: this is not a miracle treatment. You can't go in once expecting a new face in 10 days time. Don't waste your time or your money if you're unable to commit to the process long-term.
Here's my post on how to manage post-Dermapen skin »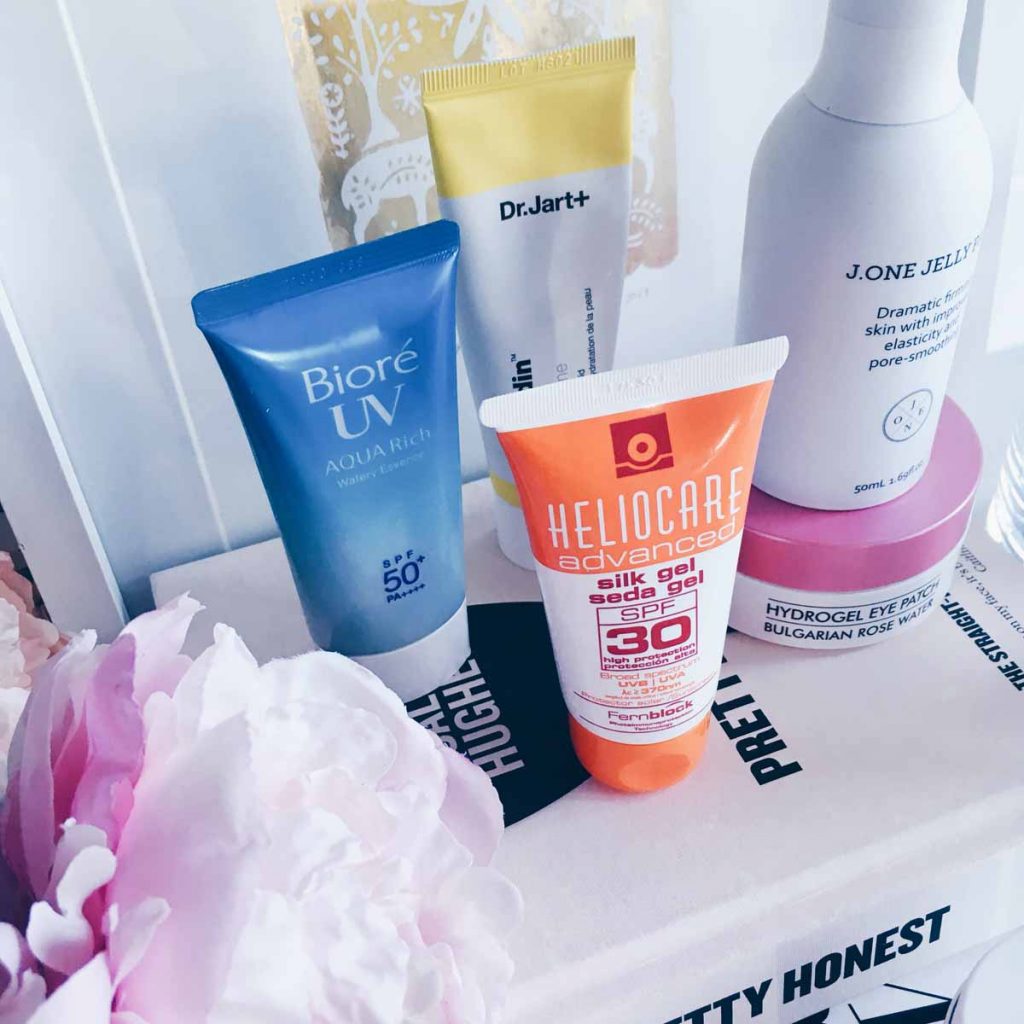 Daily sunscreen
There are two things I do on the daily which I believe have a meaningful effect on the success of my professional treatments: one of them is using SPF every day (and being religious about wearing a hat or a cap when I am in the sun) and layering antioxidants under my sunscreen (see next point). Discovering a number of "cosmetically elegant" sunscreens – new-generation formulations that sink in without leaving a sticky or greasy residue or disrupting makeup application – has made using SPF every day much less of a chore. My current highly-recommended favourites include:
Vichy UV Protect Anti-Shine Cream SPF 50
Bioré UV Aqua Rich Watery Essence SPF50+ (bought on Amazon, not available in SA that I know of)
Heliocare Silk Gel SPF 30 – I'm having a problem with this pilling on me at the moment which a lot of you seem to be experiencing as well. Preliminary findings suggest it works perfectly over a silicone-based water gel moisturiser but I'll experiment a bit more and report back in full.
Soft Airy UV Essence SPF 50
Find out more about good daily-use sunscreens in this post: 8 Facial Sunscreens You Can Wear Under Makeup »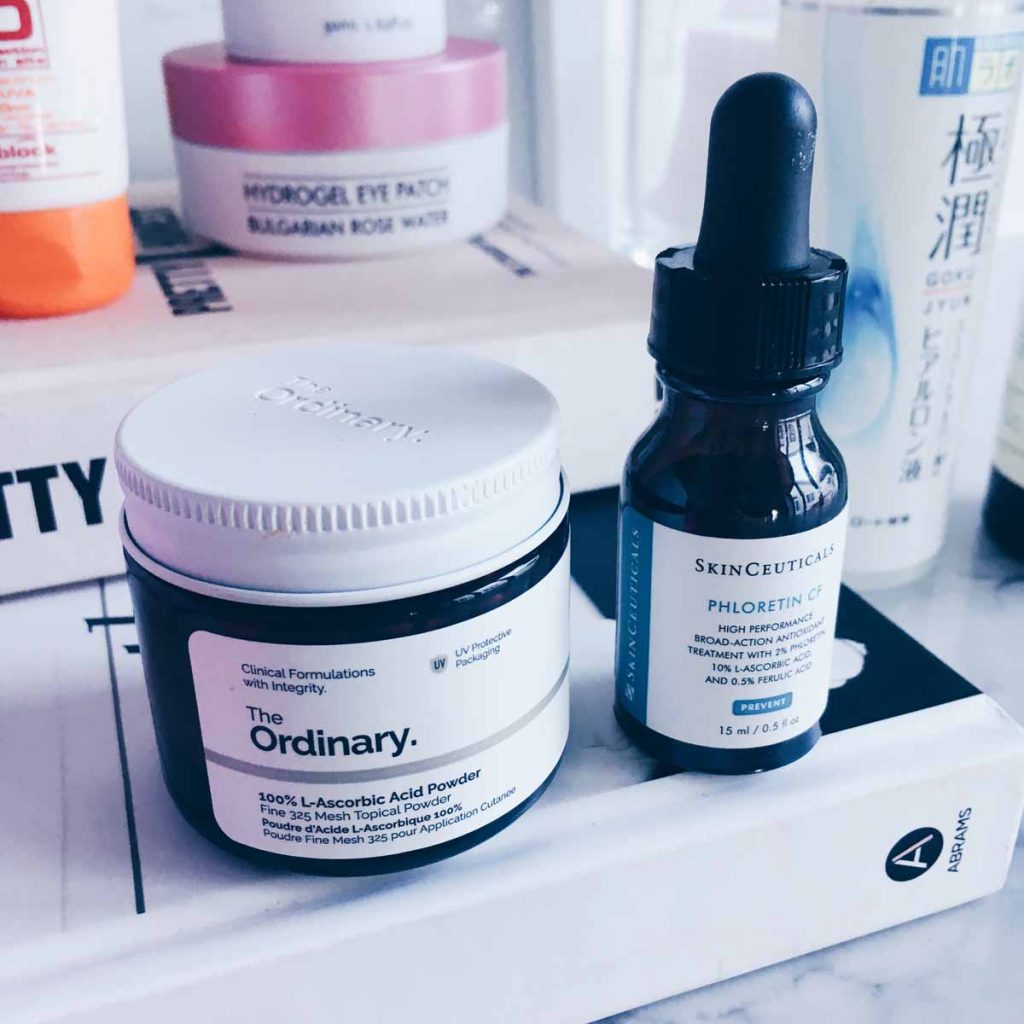 Antioxidants
Guys. Hear me when I say that antioxidants are a GAME CHANGER. These powerful little nutrients that we've been told to pack into our diets for improved immune function and cardiovascular health also happen to be a secret weapon in the fight against skin aging (should you choose to fight it at all!). I say "secret" because they aren't the sort of thing you see fast results with – they are an investment product; a long-term exercise in self-love. Using a powerful, daily antioxidant serum will help to protect your skin from UVA damage (those are the really nasty rays that are responsible for skin cancer, nevermind photoaging) and the effects of pollution, maintain and improve skin firmness and brightness, and diminish and visibly soften the appearance of wrinkles. Why do you think Environ products work so well? Vitamin A (on which the entire range is based) is a powerhouse antioxidant.
Last year I used quite a few but the ones that stand out are SkinCeuticals CE Ferulic and Phloretin CF, The Ordinary 100% L-Ascorbic Acid Powder and Environ Vita-Enriched Antioxidant Gel.
Here's a slightly old but still relevant post all about antioxidants: Antioxidants in Skincare: How and Why To Use Them »
It's also worth reading this more recent post if you're battling sun damage: 5 Ways to Tackle Pigmentation »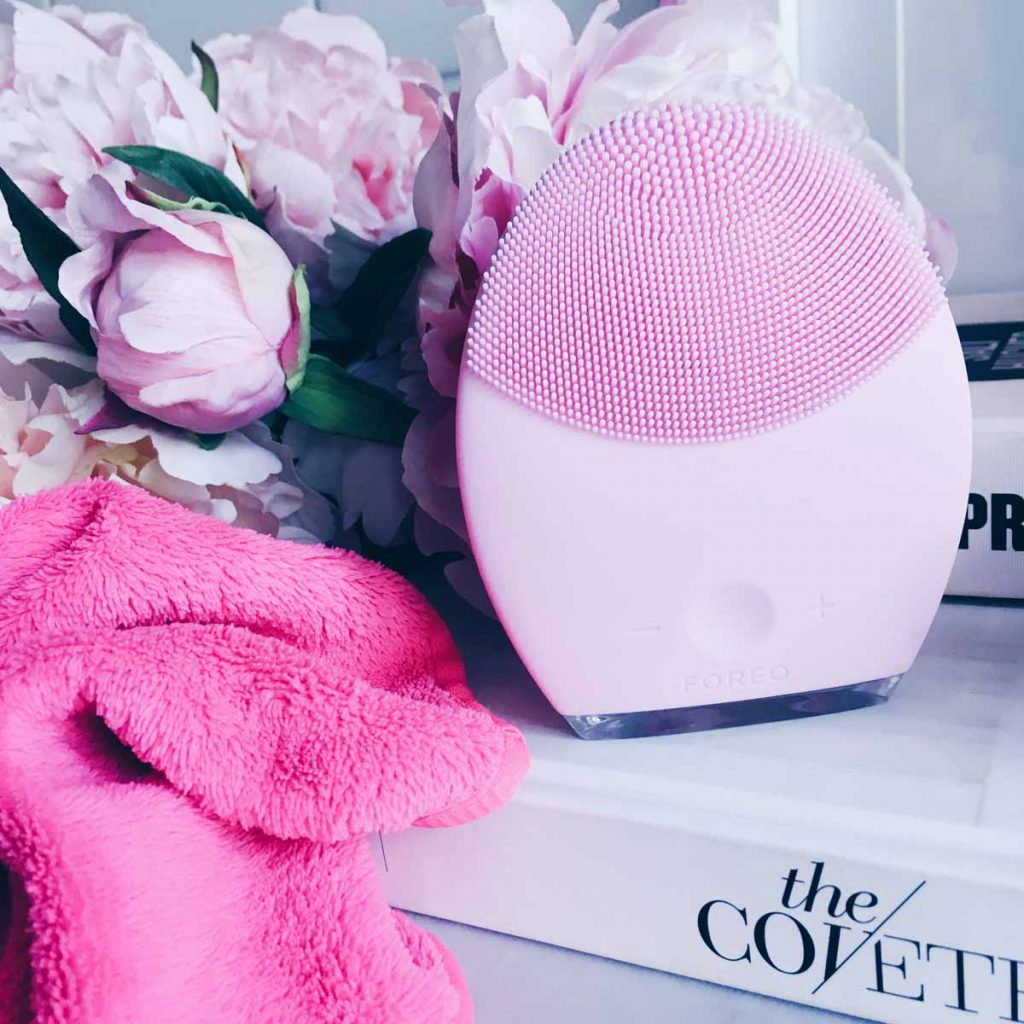 Foreo Luna 2
This is one of a couple of 2018 skincare favourites that I share with Camilla and what a discovery it was! I'll be honest: I was super skeptical about the Foreo when Dermastore approached us about featuring it, to the point that we nearly turned the job down. But when Dr Webster tells you something is worth the price tag, you don't argue! I've been amazed by the results: 60-80 seconds of daily use on the cleansing setting (I don't really use the anti-aging function) has undeniably improved my skin's texture and tone, reduced blackheads and eliminated superficial breakouts. Apart from the odd under-the-skin hormonal monster on my chin, I haven't had a spot since I started using it. One of the reasons I think it's so easy to incorporate into my routine and remains in regular use is a) it only needs a minute of my time – time I'm already in the shower – and b) you only have to charge it every few months. If it was something you had to charge every day, it would languish next to a plug point in my bedroom, gathering dust. In all honesty, you don't need the Luna 2 if you aren't going to use the anti-aging function – save yourself a grand and get the Luna Mini 2 (which Camilla has) or the even-more-affordable Luna Go.
Here's the sponsored post we did for Dermastore about the Foreo if you want to learn more about how it works: Introducing the Foreo LUNA™ 2 »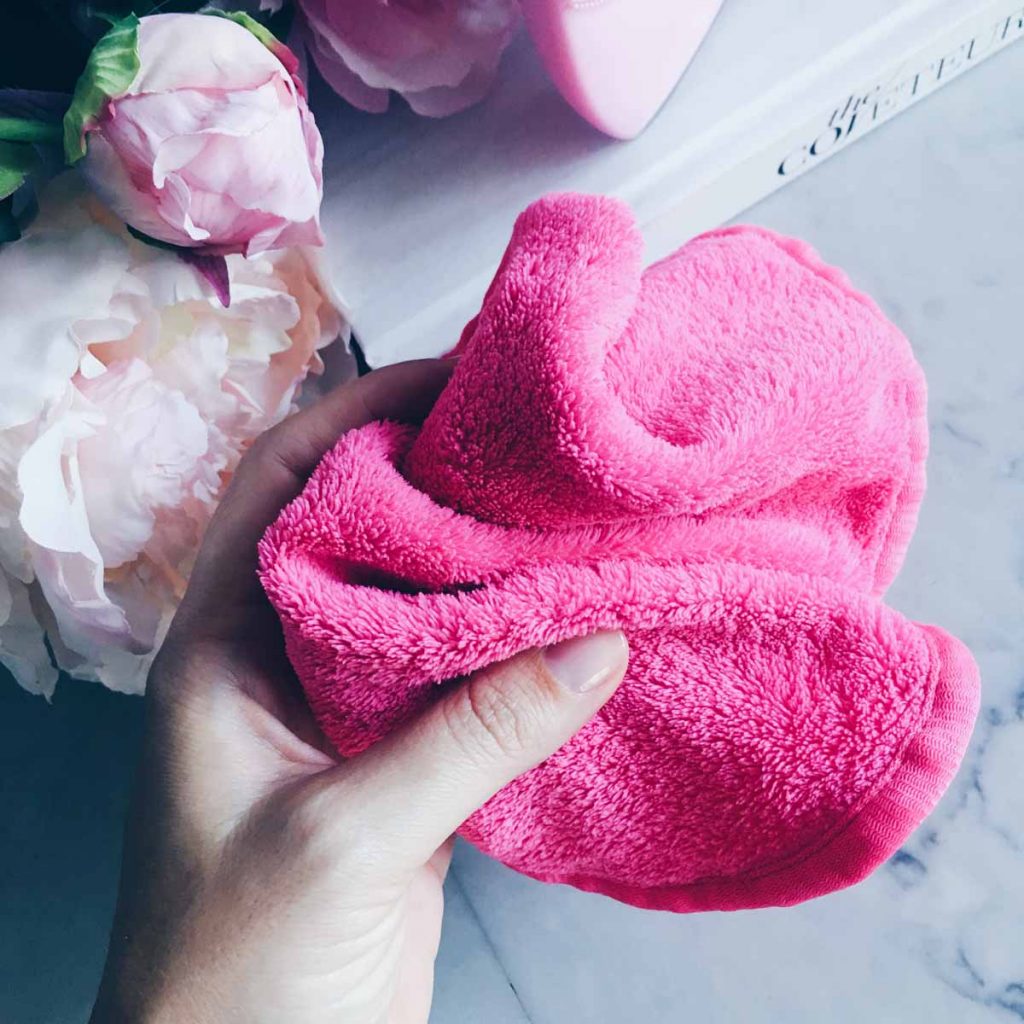 Microfibre face cloths
I first heard about the £1.50 Primark microfibre face cloth from Nadine Baggott who raved about its ability to not only remove makeup with nothing but water but to amp up the effectiveness of your cleanser. The secret is the friction created by the cloth itself – that's what pulls makeup off your face and it's also what helps to deep-clean your skin when you use it in conjunction with a cleanser. I bought a few when I was last in London and they've become a part of my everyday evening routine (I use them to remove the product from both my first and second cleanse) but there are lots of locally-available alternatives that work just as well. These include the Makeup Eraser (as far as I know, this was the original cloth which started the trend), WOW Jude Facial Cloth, Wonder Towel and the good old Addis Microfibre Dust Cloth! Apart from how practical they are, I'm amazed by how gentle they feel in comparison to a traditional cotton or muslin cloth. I'll never go back.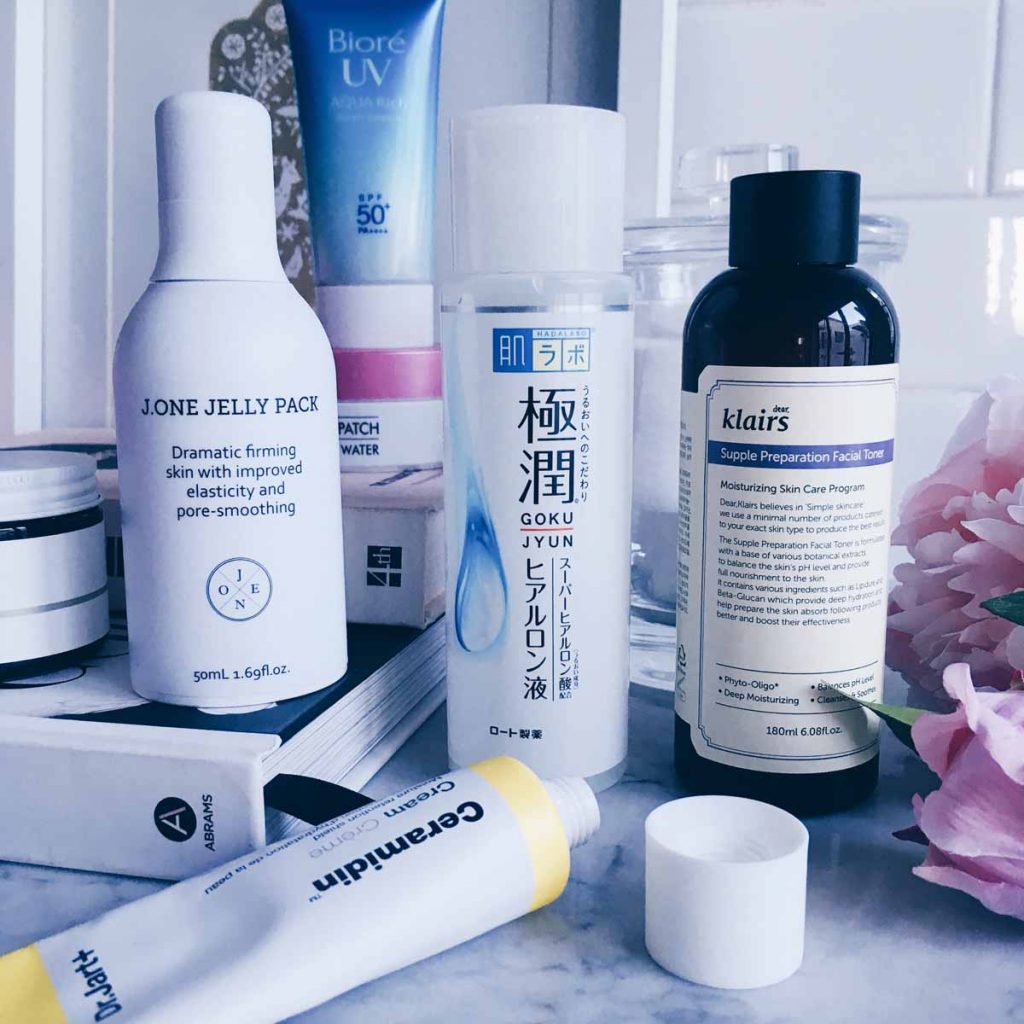 Korean & Japanese skincare
I 100% blame the launch of Glow Theory at the beginning of last year for this! I fell down the rabbit hole pretty quickly and have been addicted to K- and J-Beauty ever since. I have long been fascinated with the routines and products used by our Far East Asian sisters but they were always so hard to get hold of in SA – until now! The main reason the Korean and Japanese approach to skincare is so appealing to me is because the main focus is hydration and clear, smooth-looking, "glass" skin. I basically can't get enough hyaluronic acid so adding essence toners and juicy serums as well as gentle exfoliators and silky SPFs to my routine makes perfect sense to me. Here are my favourite products I've discovered so far:
Pyunkang Yul Essence Toner
CosRX Low pH First Cleansing Milk Gel
Heimish All Clean Balm
Dr Jart Ceramidin Cream
Hada Labo Gokujyun Hyaluronic Acid Lotion
Klairs Supple Preparation Facial Toner
Heimish Bulgarian Rose Water Hydrogel Eye Patch
J.One Jelly Pack
Pyunkang Yul ATO Cream Blue Label
Klairs Soft Airy UV Essence SPF 50