I was doing a mini makeup masterclass with some friends the other day and found myself recommending products from Max Factor in nearly every makeup product category, so it got me thinking about what a beautiful and well made range the brand sells. The quality is outstanding and entirely competitive with much more expensive high-end brands, which is amazing when you consider that most of their products cost less than R200. The other thing I love is that they don't just churn out cheap, trendy collections; everything is fairly neutral, very wearable and highly versatile – perfect for real women who want to look pretty and put-together at the office or on the school run.
Have a look at the list below and let me know if you have any favourites from the brand that I haven't mentioned: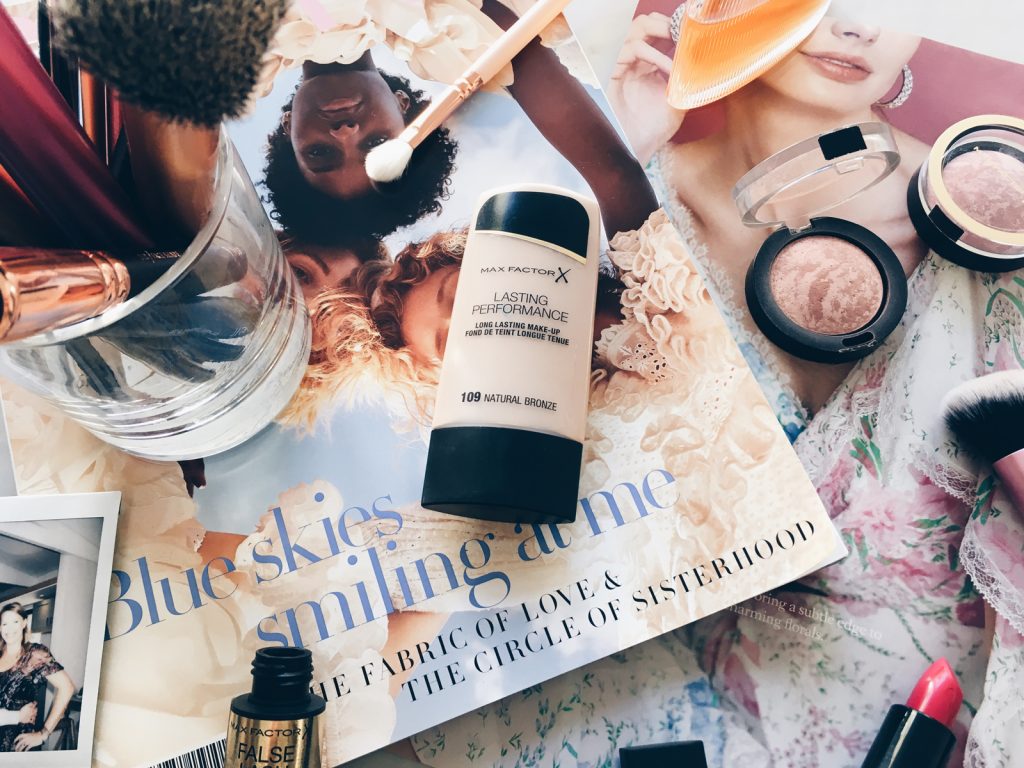 Easily one of my most-recommended products and also one that I hear very little about from other beauty bloggers, this is absolutely the best "grown-up" foundation in this price range. By that I mean it's a creamy, medium coverage, long-wearing foundation that's ideal for special events or days when you need your makeup to look good for an extended period of time. It never breaks down on me or wears away in odd patches, the finish is subtly luminous, smooth and natural-looking (I am extremely picky about foundation – if it's not invisible on the skin, I'm not wearing it) and I adore the portable plastic packaging* which makes it so easy to travel with or throw in your gym bag. The shade range in SA is small and leans towards the paler side (what's new) so you might struggle to find a colour that works for you. I wear 109 Natural Bronze and luckily it's a dead ringer for my skin tone unless I'm tanned, in which case 111 Deep Beige works a treat.
*It is being repackaged although still in a similar, plastic, travel-friendly container so you might see that in store – this is what it looks like.
Price: R195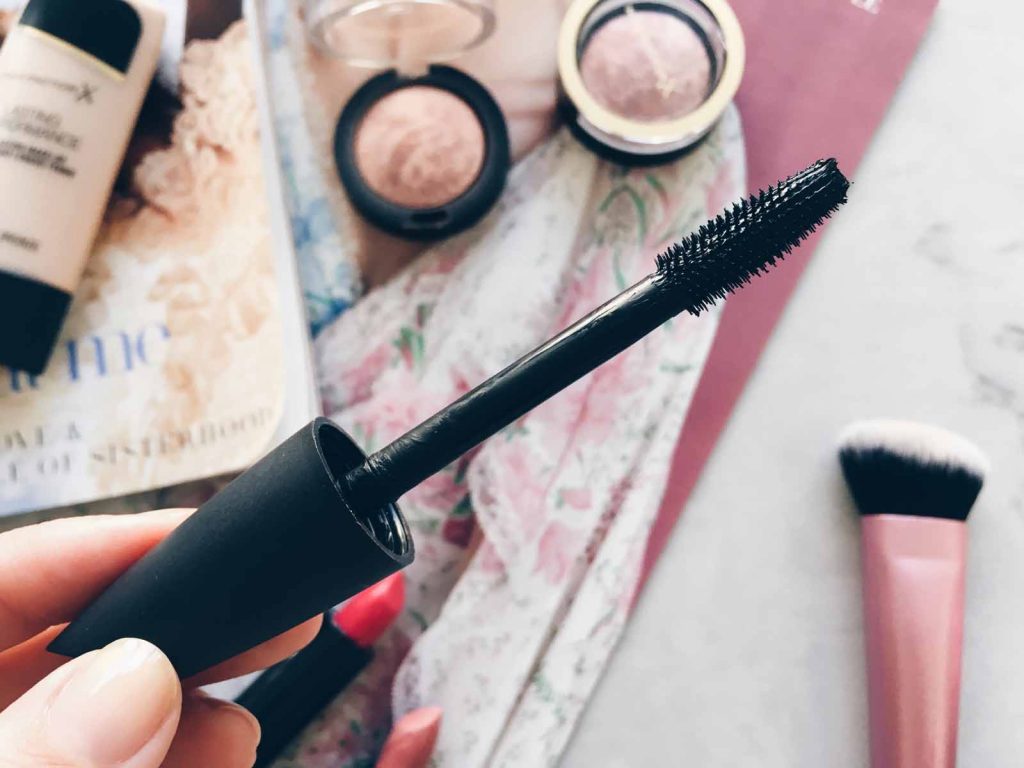 None of you will be shocked to see this product on the list – it's only the best mascara that's ever been made. Ok, let me qualify that: this is for you if you want definition and "clean" volume, so that each lash looks darker and denser. It's different from something like the Maybelline Total Temptation Mascara because that gives volume to the lashes in more of a messy-chunky way. I like the effect of both personally, it just depends on my mood or my eye look which one I go for. If you like the sound of False Lash Effect but maybe have short/fine lashes or aren't a fan of the large brush, I can also highly recommend Masterpiece Max Mascara (R160) which gives a similar effect but with a much slimmer wand.
Price: R165
I recently dispatched this to the makeup graveyard because I had had it for way past its use-by date so I don't have it to show you but trust me – it's great! It's apparently similar to the Hourglass Veil Primer (which I haven't tried but I have swatched) and they are certainly alike in texture; a white fluid with a hint of silicone-y slip. It's not silicone-y in the mattifying way that primers like the Smashbox Photo Finish are, it's just smoothing and feels like it's creating an even canvas for foundation. It won't fill in scars or enlarged pores (although it'll help) so maybe not ideal if you have major issues with skin texture but it's a solid everyday option if you just want a little extra boost for the longevity of your foundation.
Price: R220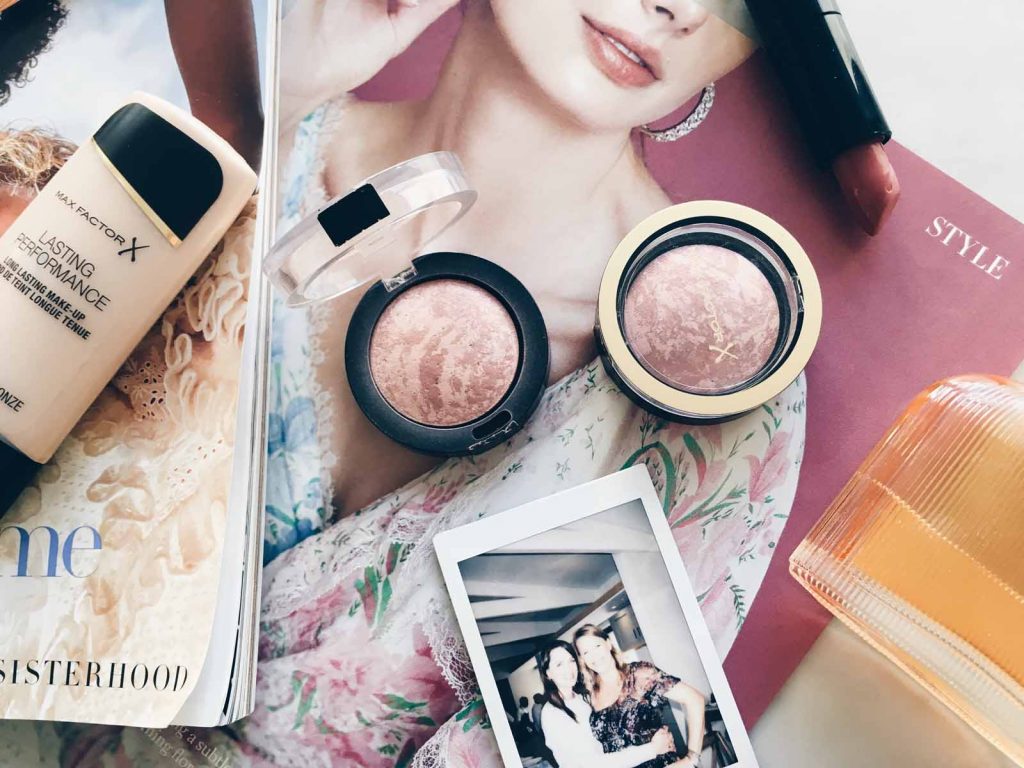 You'll have almost certainly already heard us talk about these blushes as a dupe for the Hourglass Ambient Lighting Blush (sensing a theme here…) and they truly are. They are luminous rather than shimmery and the subtle, wearable shade range really brightens the face in a very natural-looking way. Blending is a breeze and because they aren't too pigmented it's difficult to go overboard, making them a great everyday option. My personal favourite is Nude Mauve, which gives my skin a bronzey rose glow that is flattering and sculpting in the same way as Chanel Elégance or Benefit Dallas. Highly recommend.
Price: R140
Full disclosure: I've only ever swatched these but the texture is quite extraordinary, especially compared to the chalky rubbish produced by most other drugstore brands. They are pigmented and creamy and the shade range is entirely senisble – plenty of wearable bronzes, taupes, rose golds and browns. There are two types of eyeshadow palettes available in the range in SA; the eight-pan Masterpiece Nude Palettes (R280 each) and the four-pan Smokey Eye Drama Kits (R170), both of which come in three colourways.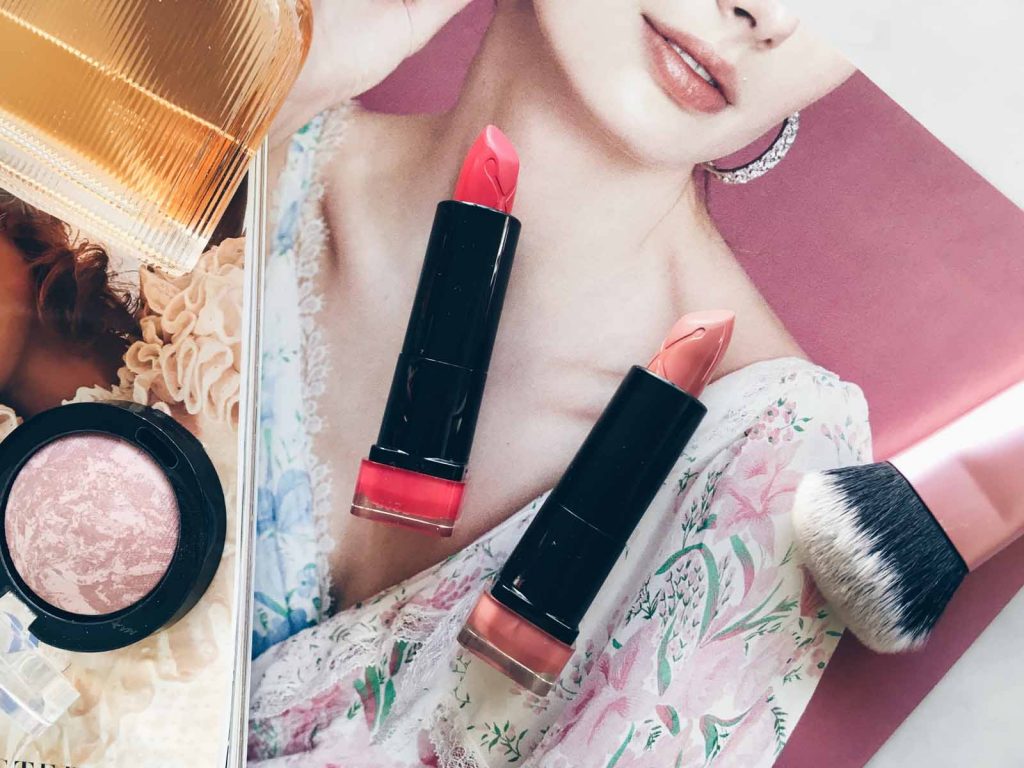 The most recent addition to the brand in this country are these exceptionally creamy and easy-to-wear matte lipsticks which come in six punchy but beautiful shades ranging from nude and coral to fuschia and red. There are no weird greige or navy blue lipsticks here – just the perfect tone in the most wearable colour families. Matte lipsticks can be a real mission to wear, not least of all because they're usually extremely drying and uncomfortable, but these are anything but. The pigmentation is great (one swipe gives you full coverage colour) and they're genuinely creamy without being glossy so your lips don't shrivel up as you wear them. You can see lip swatches of the colours we were sent (Nude, Love, Flame & Blush) in the What's New highlight on our Instagram feed.
Price: R155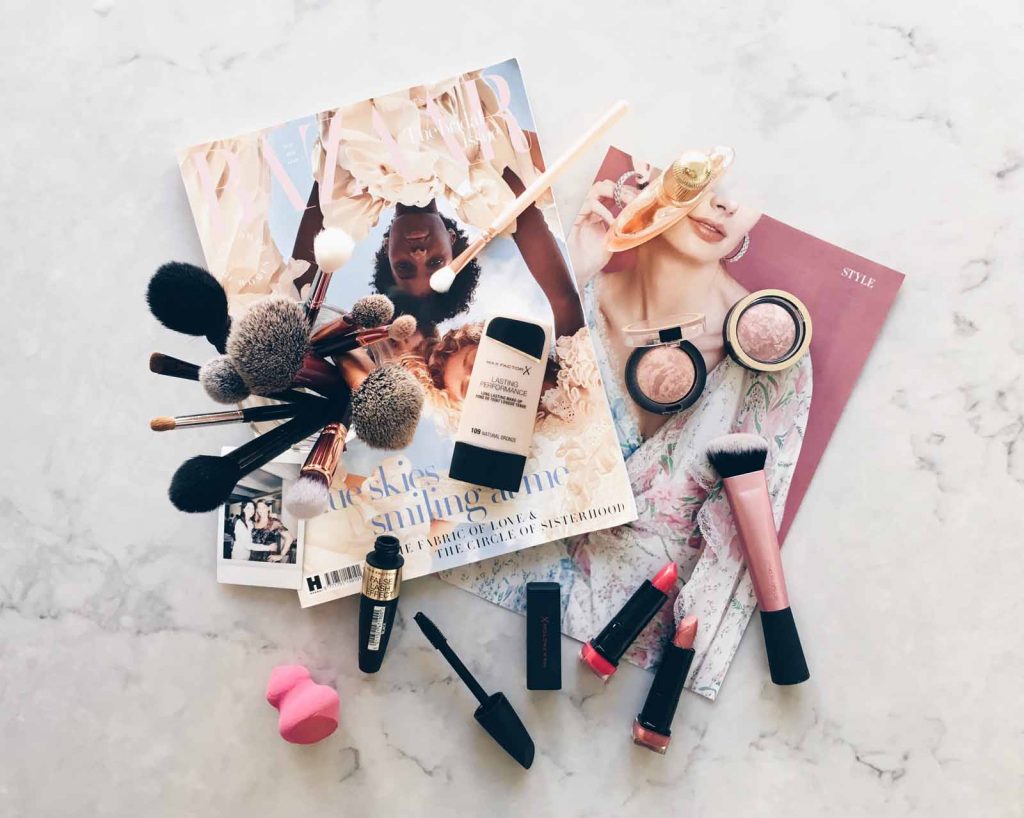 Other "What to Buy From" posts:
What to buy from Urban Decay »
What to buy from MAC »
What to buy from Dermalogica »
What to buy from Lush »