You will by now have seen nothing but rave reviews for the 8th generation Double Serum, and, spoiler alert: you're about to read another one!
Having never used the previous iterations of Double Serum, I can't make any comparisons between older and newer versions. However, what I can tell you is that the 8th generation release is one of the finest products I have used this year, if not the finest. It's worth the hype, worth the price and it's something I can see myself having in my routine for many moons to come.
So, you ask, what is it about this product that makes it so innovative? It contains turmeric extract which, in short, enhances good cellular communication and therefore optimizes the skin's vital functions, namely: regeneration, oxygenation, nutrition, hydration and protection. What this means is that the cells are able to 'speak' and 'listen' to each other more efficiently, meaning that the skins needs are met more effectively.
The Double Serum formula contains two-thirds of water-based ingredients and one-third of oil-based ingredients, and this ratio mimics the skin's hydrolipidic film, which is why the serum is so quickly and easily absorbed. The two chambers in which the serum is housed allows for the combination of these two elements without the risk of them being incompatible or unstable with emulsifiers. It also contains a made-to-measure delivery system, meaning that you can tailor how much product you need per application. The smaller dose is ideal for normal to combo/oily skins or for when you're in a hot climate, and the larger dose is perfect for normal to dry skin, or for when you're in a cold climate. As far as I'm concerned, more is more, so I sometimes apply two pumps of the larger dose…
I have seen outstanding results with this, and have been using it morning and evening for about a month, I'd say. My skin is luminous, plump and clear, which is basically the skincare holy grail, is it not? It smells delicious, feels delicious and is an all-around joy to use. Buy it. Buy it now.
Retails for R1180.00/50ml and R880.00/30ml.

So…two men started this brand: an ex-rugby player and a quantity surveyor. I don't know why, but the idea of two burly men starting a luxury body care line tickles me!
Kahve (Turkish for coffee) is an all-natural body scrub range which is eco-friendly and locally produced. The scrubs comes in two variants: Enliven (coffee/cinnamon) and Revive (coconut/matcha), and uses locally sources ingredients containing powerful properties. Enliven makes use of caffeine to tighten the skin and reduce the appearance of cellulite (although to be honest, for me, the jury is still out on that one), as well as to energise and invigorate. Revive combines coconut oil and Japanese matcha (both rich in antioxidants) to relieve stressed and tired skin. The Revive version is my favourite of the two as I don't find the scent to be as strong.
I have been using it twice a week and I have been really impressed by its softening powers, I have to say! You're supposed to let the scrub absorb into the skin for two to five minutes, but I'm not one for dilly-dallying in the shower, so I just rinse it straight off. Imagine what amazing results I'd see if I actually followed the instructions properly! The scent doesn't linger on the skin, so it won't interfere with any body lotions/perfumes you apply afterwards, and the grains are so fine that I feel like I'm really polishing my skin instead of scrubbing the living daylights out of it (you know how some scrubs are so rough that you feel like you might be doing more harm than good? This is the opposite of that).  A truly lovely product, and one I can highly recommend purchasing.
Retails for R280.00 and is available to purchase online here.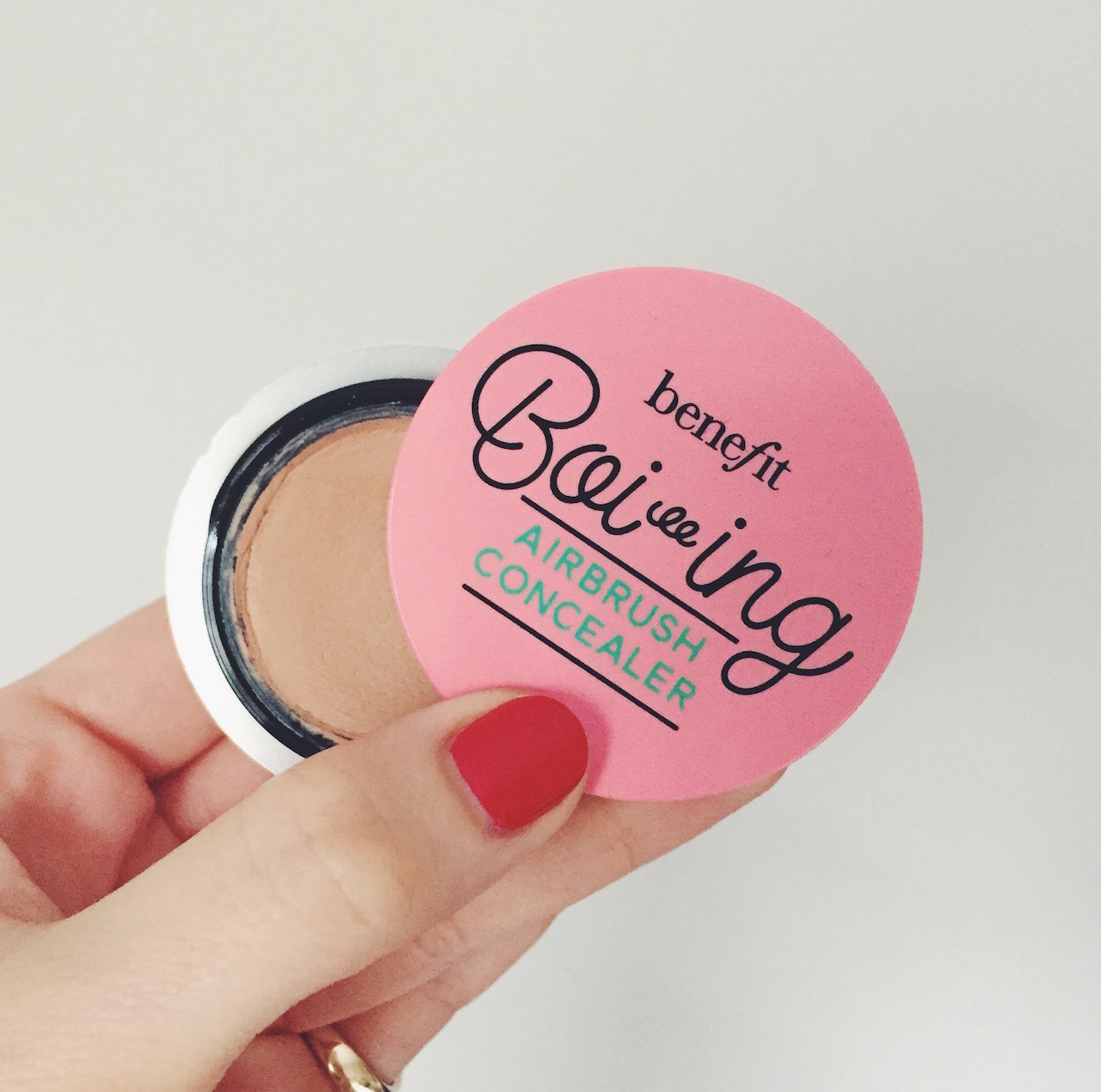 I'm not typically a fan of cream concealers for under the eye, as I prefer a really luminous, glowy finish (which is why liquid concealers are my jam). However, there has been so much bloody hype around this launch that I had to see what all the fuss was about.
This is fine. It applies evenly, covers dark circles and looks great on application, but it dries down to an almost powdery finish on me. You know what that means…powdery finish: crepey under-eye. I'm going to go ahead and RSVP no to that, thanks.
If you have normal/combination/oily skin, you will probably love this. But if you've got dry skin, maybe steer clear.
(Incidentally, the Benefit website advises that a hydrating concealer be applied BEFORE the Airbush Concealer if you have dry skin. I'm sorry, but no – who has the time/inclination/budget for that?!)
Retails for R295.00.
*PR Samples. This is not a sponsored post.