I haven't bought much makeup lately. Mostly because I'm trying to be a responsible grown-up person with some financial restraint, but also because I just haven't been in the mood. I've been much more focused on using what I have in my stash (which is considerable) so I thought it was time for another "Shopping the Stash" post. This time I'll put together (almost) a whole face from old faves that I haven't used in a while: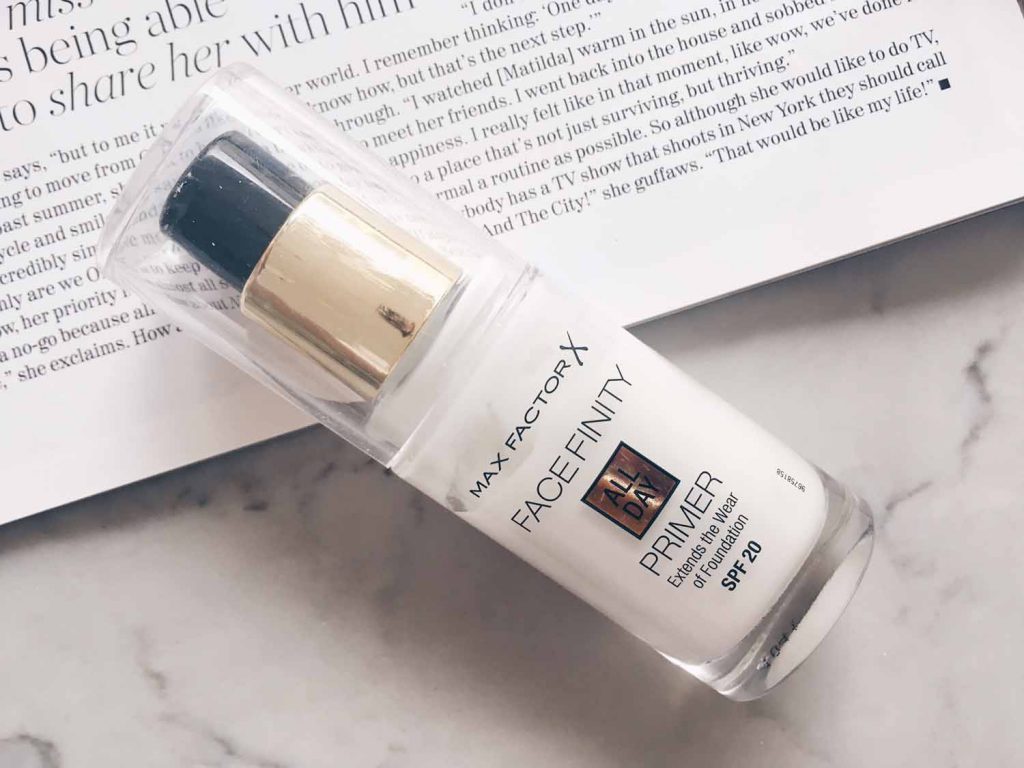 Primer
By far one of the drugstore's most underrated brands is Max Factor. I don't know what it is about it, but friends are always surprised when I recommend something from the brand but they make some of the best foundations, blushes, nail polishes, mascaras, lip products and eyeshadows you can buy at Clicks. Another hidden gem from the range is the Face Finity All Day Primer, a silky, skin-smoothing foundation base that helps with wear while offering decent sun protection coverage of SFP 20. The best way to apply it is to smooth it in a thin layer over the skin – don't rub it in as it will pill up – and allow it to dry before applying your foundation on top.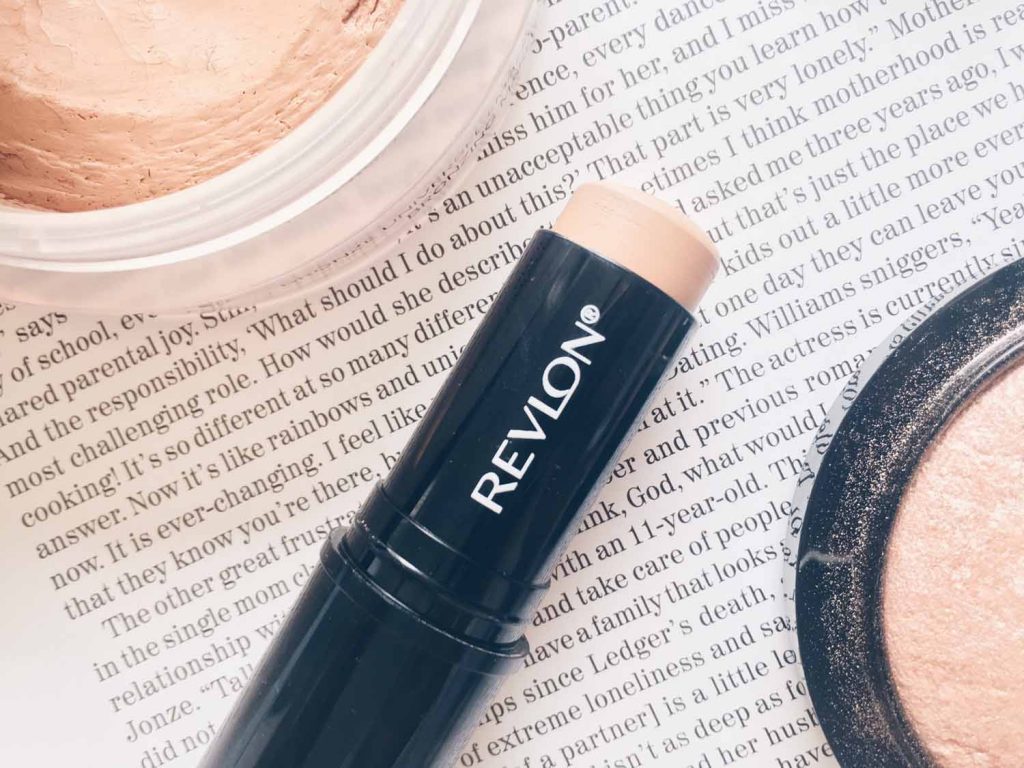 Foundation
I mentioned the Revlon Photoready InstaFix Makeup recently in my post about the Top 5 Drugstore Foundations which reminded me how much I like it. It was pretty much love at first use when I discovered it in a First Impressions video, and was not only surprised by how lightweight and blendable it was for a stick foundation, but how it was totally invisible on the skin. It's actually one of my favourite summertime bases as the medium coverage evens out my skin tone without being heavy or obvious. The only downside is that I think it's overpriced – R320 at Foschini/R290 at Clicks for 6.8g of product.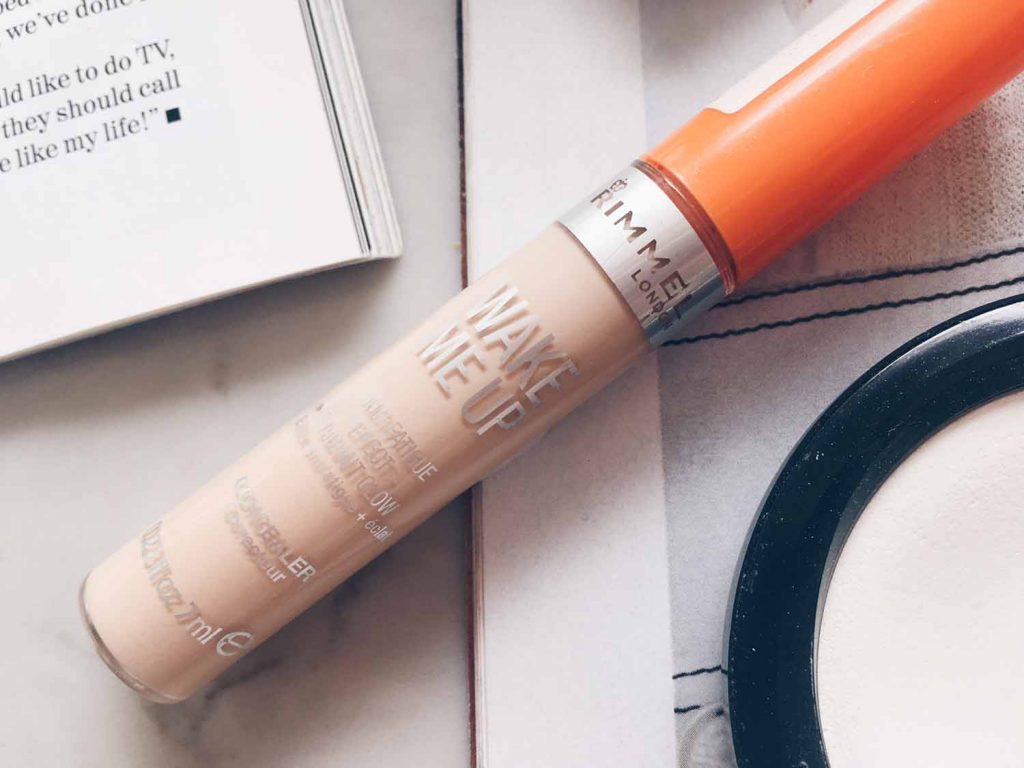 Concealer
I've been obsessed with my Maybelline Eraser Eye Concealer so I haven't used much else, but when I am in the mood for something different then I always go back to my beloved Rimmel Wake Me Up Concealer. It's got the perfect combination of creaminess and coverage, it's brightening without being glittery and it blends out beautifully. This range isn't available in SA (why? WHY RIMMEL?!) but you can order it from Feel Unique, Amazon or Look Fantastic and because of the low price you shouldn't get whacked with customs charges.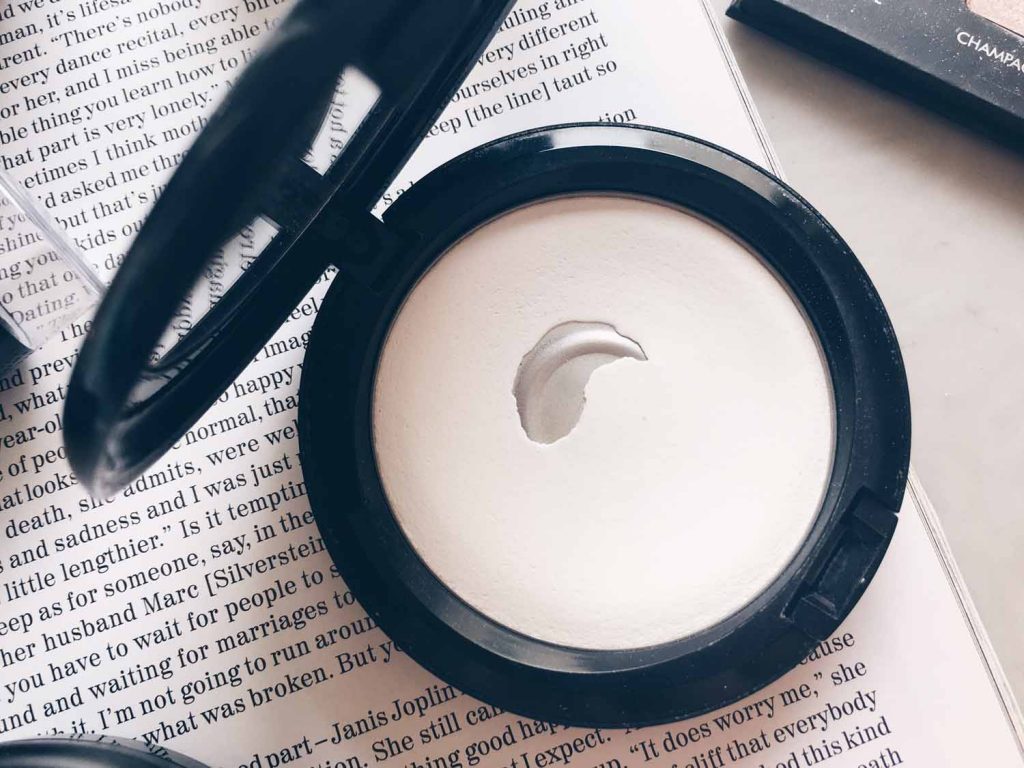 Powder
I generally prefer loose powders but I only have one, so I've dived into my collection of pressed powders for this category. I'm also slightly cheating because it's the pressed version of the one I use every day but the reason I chose the MAC Prep+Prime Transparent Finishing Powder over the others I own (e.g. Soap & Glory One Heck of a Blot) is because it is truly invisible on the skin. You tend to get a lot less product off the brush with a pressed powder (which is why I set my face with a loose one – I need more heavy duty oil control) so they're usually better for dry skin and touching up throughout the day. The MAC powders are some of the most finely milled I've ever used and are 100% transparent so you don't get a chalky layer over your skin. The S&G powder, on the other hand, can be slightly dusty-looking if you go overboard.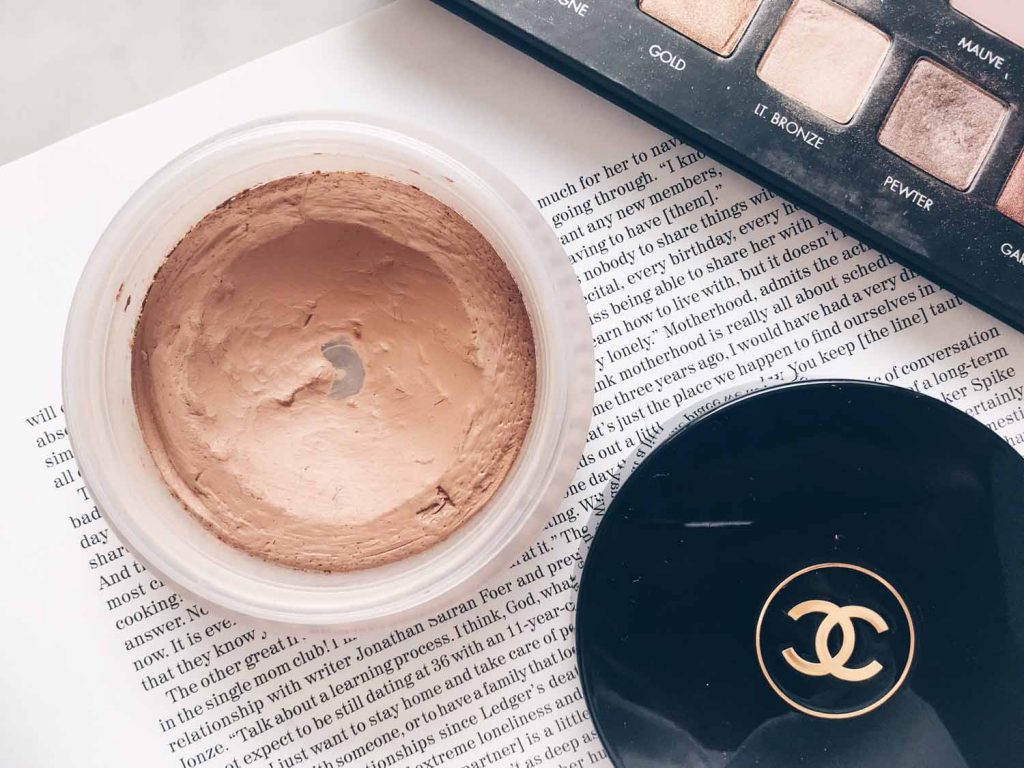 Bronzer
The Soleil Tan de Chanel cream bronzer isn't much of a throwback if I'm honest; I use it fairly regularly although nowhere near as often as my Smashbox Contour Stick Trio or Topshop Mohawke. You definitely need a certain skin tone in order to get the most out of it (the shade is usually too warm for paler skin and definitely too light for darker skin) but on me it is the perfect "brontour" colour. I blend it along my hairline, jawline and cheekbones with something like the Real Techniques Expert Face Brush and it has the effect of both bronzing and subtly slimming my face. To be honest you can achieve this with any well-matched bronzer product but I just love the way this blends and because it's cream, it looks just like natural skin.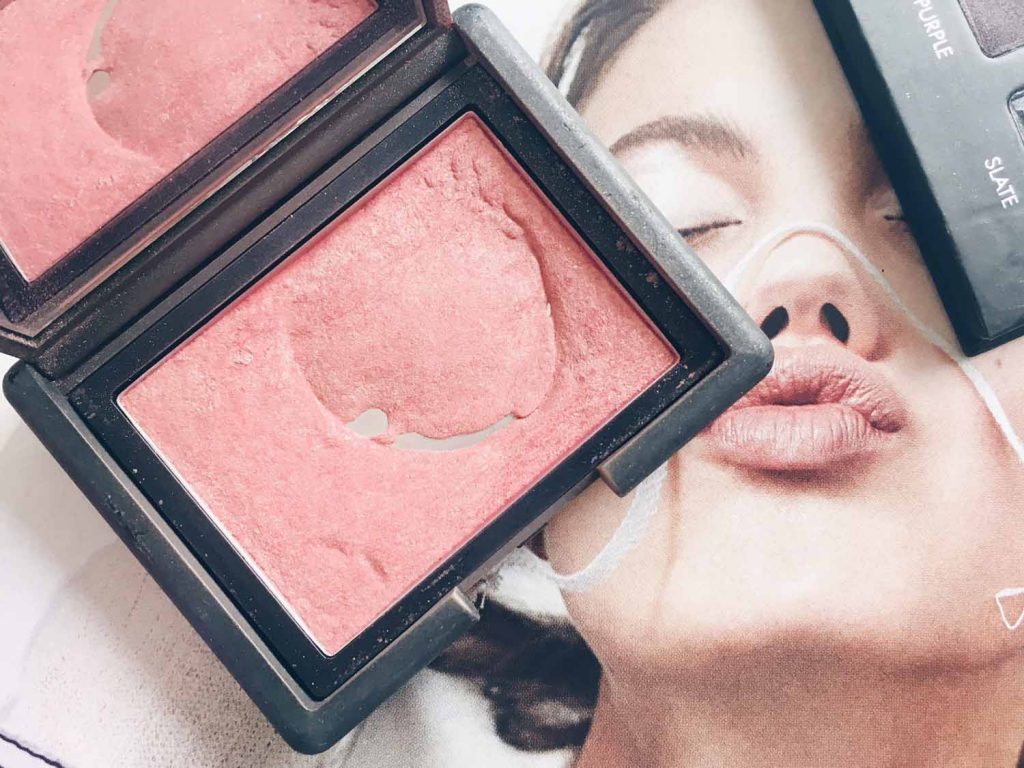 Blush
I'd be the first person to tell you that NARS Orgasm is wildly overrated, but that doesn't mean it isn't a gorgeous blush. As with a lot of these "cult" beauty products, I think when it first came out it was quite unique but as the beauty industry exploded over the past 5-10 years, so the variety of makeup on offer increased and it just became another pretty blush in a jam-packed product category. I personally really love the tone of it – the pinky-coral shade with a shot of gold shimmer running through it is wonderfully brightening and makes your complexion look perky and fresh. The shimmer also means you don't need a separate highlight (not that that ever stopped me from adding some!) and the colour complements most makeup looks so it's more versatile than you might think. It looks particularly beautiful with a tan and is the ideal partner to a bronzy glow.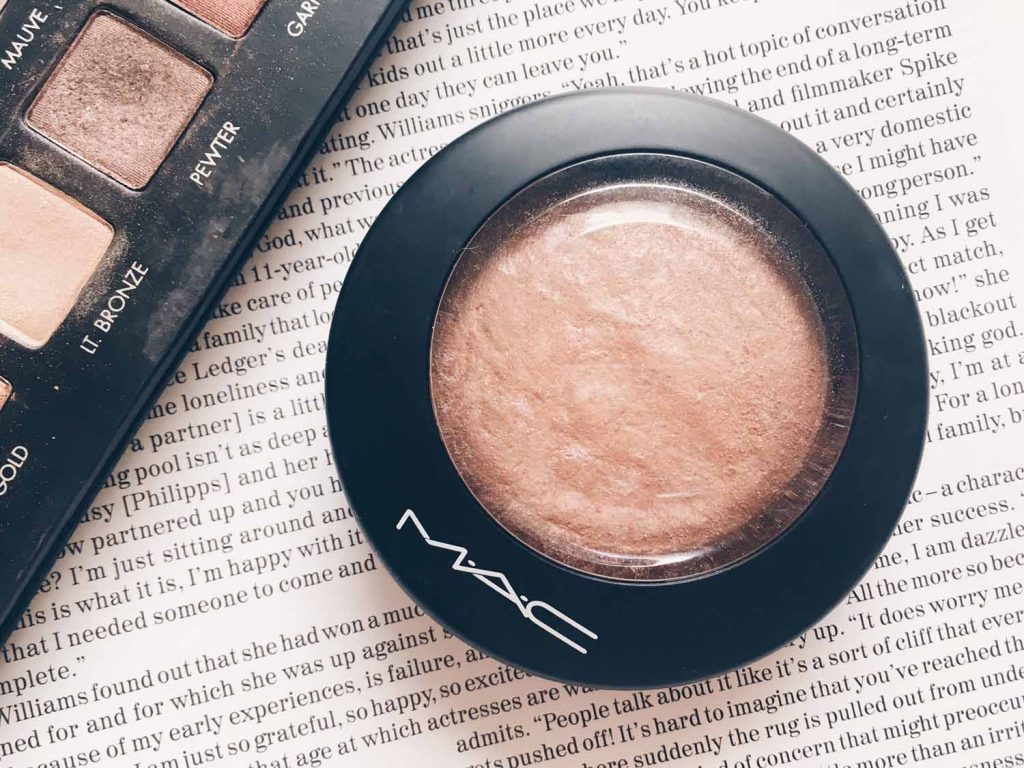 Highlight
I hate to be such a beauty cliché, but wow I love a bit of highlight. I've amassed quite a few beautiful ones over the past year or so, but the beige-y tone of MAC Soft & Gentle is still one of my all-time favourites. It's just such a good in-between colour: not too gold and not too silver but warm enough that it makes your skin look extremely healthy without covering your cheekbones in sparkles. I apply it using a fairly precise brush (see my video about how to get the glow for girls with oily skin) and dust it carefully on the top of my cheekbones and up towards my temple, sometimes even above my browbone if I'm going out at night (it can be a bit too much of a look during the day tbh). It also looks beautiful dusted over a layer of bronzer on the eyelids in place of regular eyeshadow for a shimmery, golden sheen.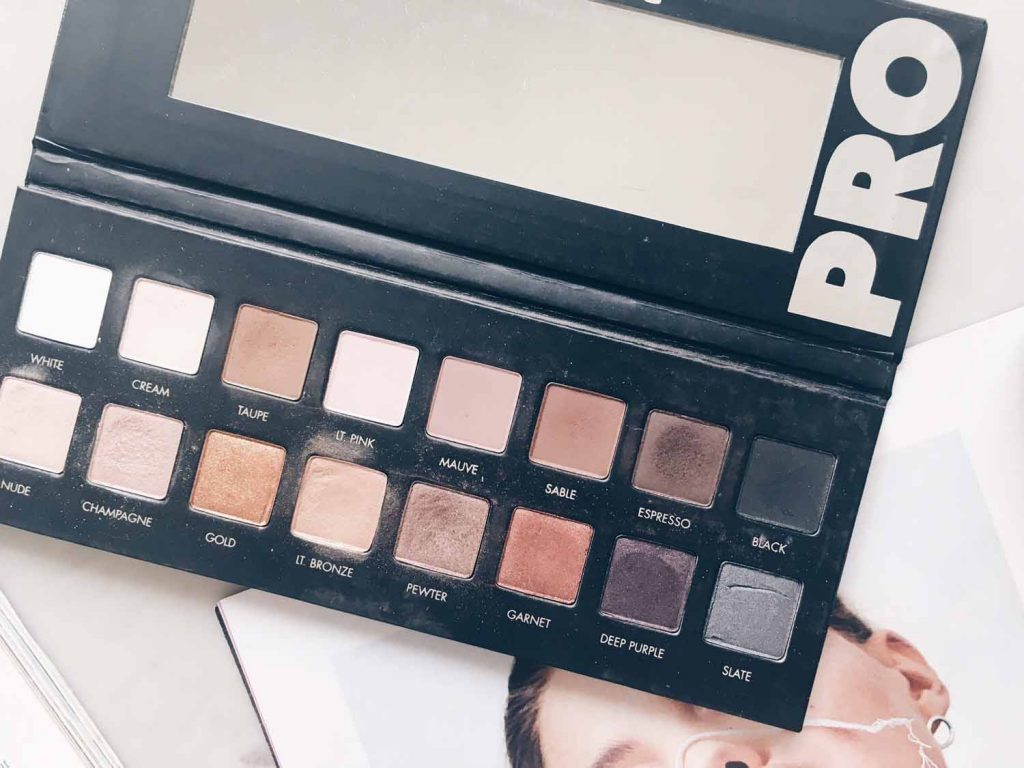 Eyeshadow
I go through such phases with my eyeshadow looks but at the moment, it's all about the all-matte eye. I would usually go straight for my Urban Decay Naked Ultimate Basics palette but ever since I put together my latest Beauty Hoarder post about my eyeshadow palette collection, I've had the LORAC Pro palette on my dressing table instead. I use a fluffy blending brush (e.g. MAC 217 or Sigma E25) to sweep Taupe all over the lid, into and above the crease (I have hooded eyes and the crease colour needs to be blended pretty high on me if it's going to be visible when my eyes are open) and then work Sable into the outer corner for a more three-dimensional effect. The same combo goes on the lower lashline and that's it – instant sophistication! If you watch our Instagram Stories then you would have seen me do this on the weekend and if you don't watch them… Well. I'm not angry, I'm just disappointed.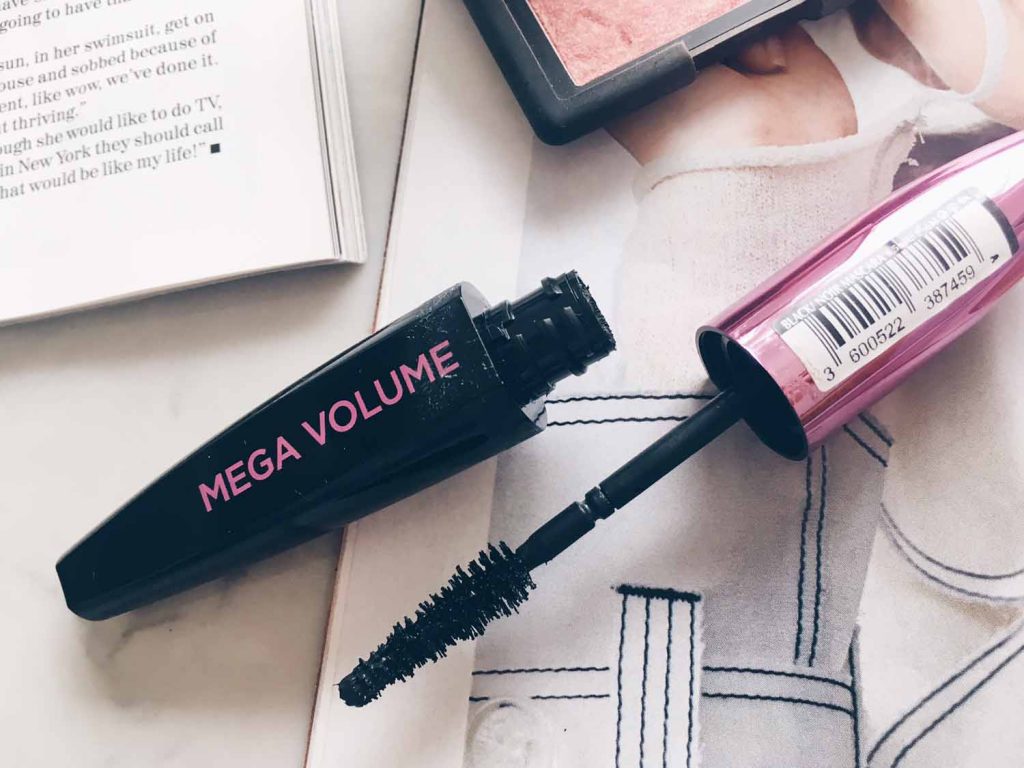 Mascara
I used to really love the purple version of the L'Oréal Miss Manga mascara, which is what inspired me to purchase the black one recently. Truth be told, I still prefer the purple one but this black version is seriously good. It gives my lashes loads of fluffy-but-dramatic volume in a pitch black formula and doesn't smudge off on my brow bone which is something I get from a lot of other mascaras. I like the tapered, chunky bristle brush and the flexible head definitely makes application easier as I'm less likely to get mascara all over my eyelid during application. I don't love it more than my Max Factor False Lash Effect or Revlon Volume+Length Magnified but it's currently coming a very close third to those two die-hard drugstore favourites.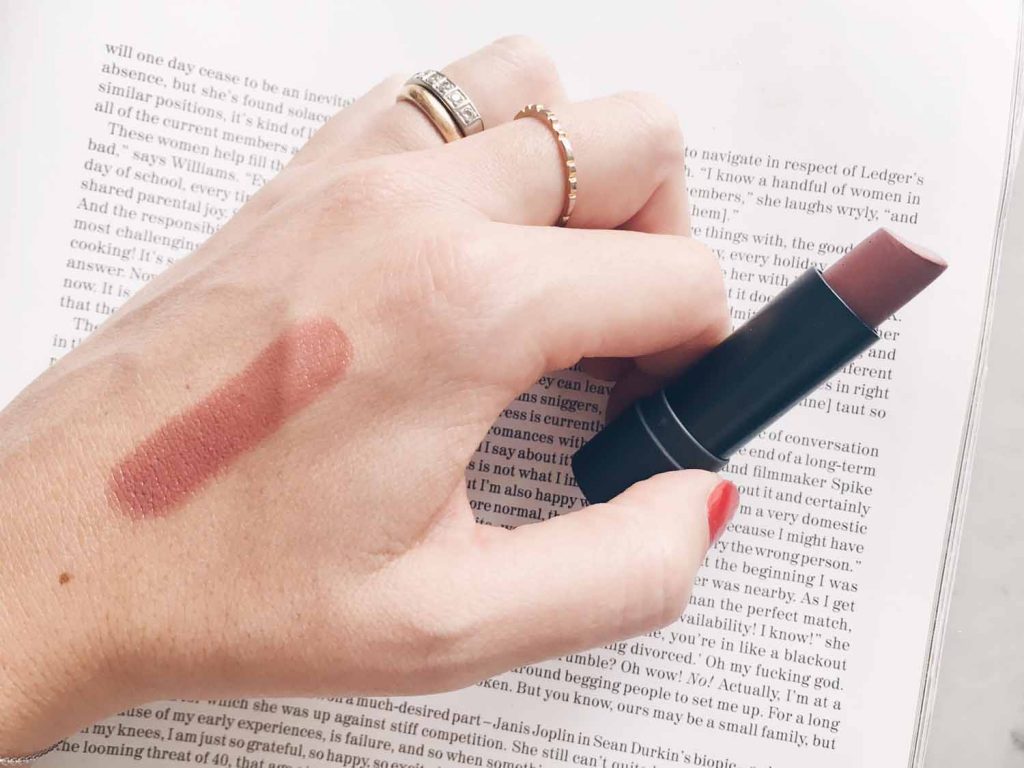 Lipstick
I had so, so many options in this category because it's by far the most overflowing drawer (ok, two drawers) in my makeup storage thingy. I decided on this unnamed, neutral lipstick that I made at the Bite Beauty Lip Lab in New York a couple of years ago for two reasons: the first is that it reminds me of a very special trip and one of the best travel experiences of my life (and I've had a lot) and secondly, it goes with everything! I feel bad that I don't use it much and the only reason is that I suffer from too much choice and land up using whatever's in my handbag most of the time. It's a real "beauty blogger problem" but a problem nonetheless! I obviously love the colour of this lipstick because I literally mixed it myself, but I also love the scent we added to it – the peppermint smells great and tingles on my lips! It's really nourishing and surprisingly long-wearing for a creamy formula, and strikes the perfect balance between sheer and pigmented. I've put it in my handbag now so it gets a bit more action!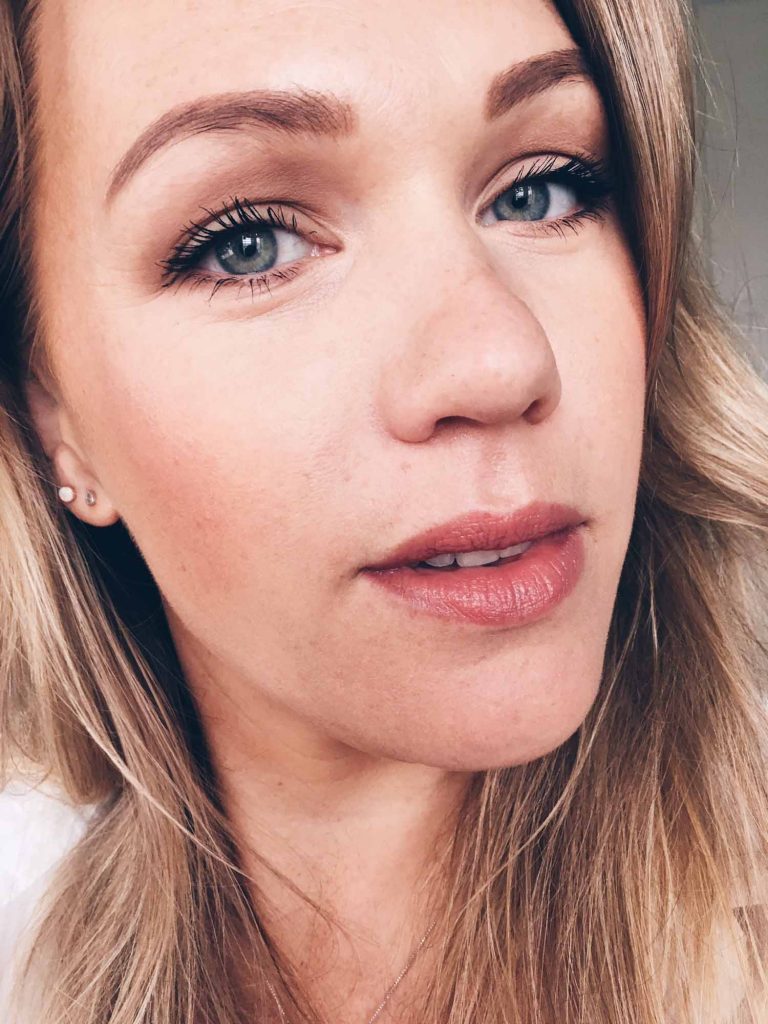 I didn't include a throwback eyebrow or corrector product because I don't tend to change up my favourites in that category. For brows it's the Nyx Micro Brow Pencil in Taupe (or the S&G Archery one if I can get hold of it) and under my concealer I use the Benefit Erase Paste in Medium.