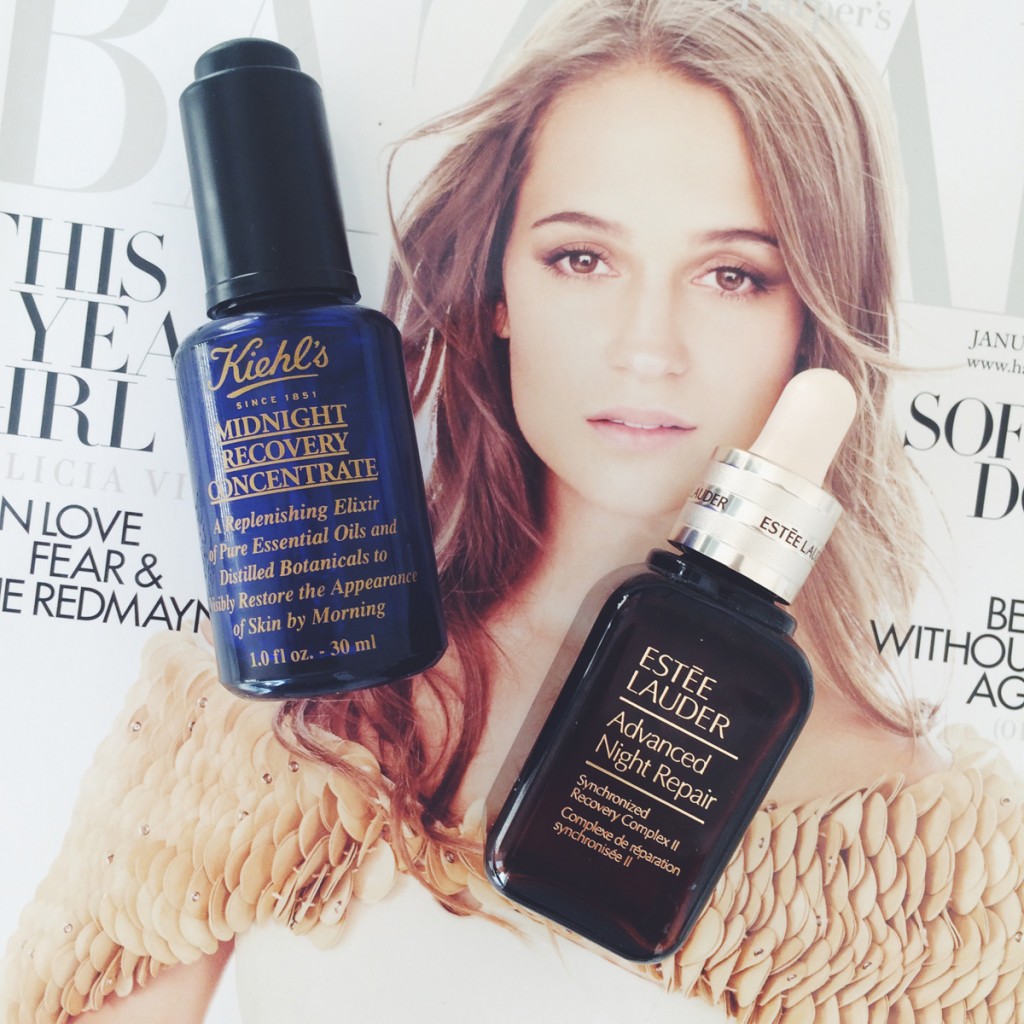 There are lots of people who ask us about the difference between Estée Lauder Advanced Night Repair (ANR) and Kiehl's Midnight Recovery Concentrate (MRC). They are actually very different products but until you've tried or used them, it's easy to get them confused. Here's the breakdown:
Estée Lauder Advanced Night Repair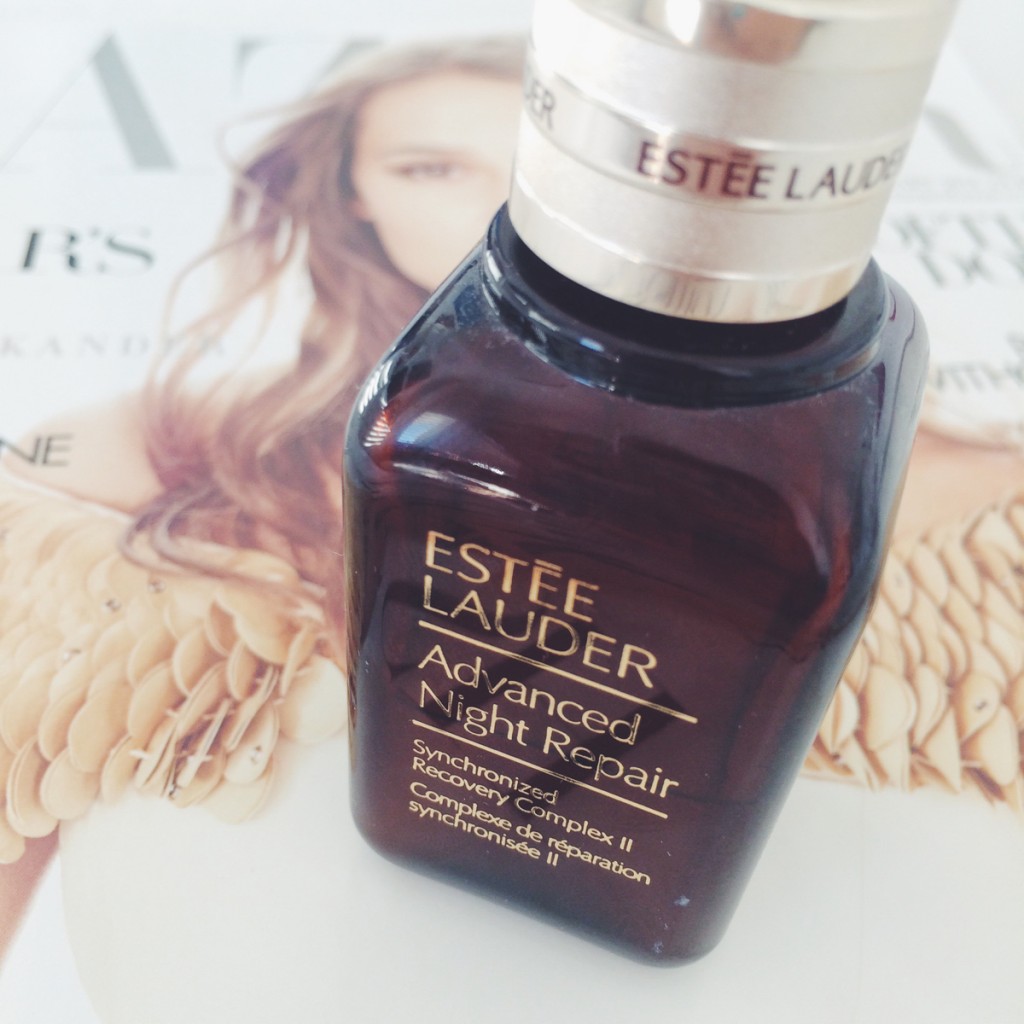 This hyaluronic acid serum was invented looooong before the ingredient became as popular as it is now, and has been plumping up fine lines and smoothing out skin texture for over 30 years. The bestselling formula was revised in 2013 to produce the current "Synchronised Recovery Complex II", which has the same blend of antioxidants and hyaluronic acid but now with added repairing power in the form of technology that helps cells metabolise faster.
What is it?
It's an "anti-ageing" serum in the sense that it helps the skin renew itself overnight (although you can use it day or night), reduce the appearance of lines and wrinkles, and make the skin more radiant, even and hydrated. I think that makes it more of an all over "happy skin" serum but it fights the signs of ageing nonetheless.
How does it feel?
The texture is like a light, non-sticky gel. It's oil-free, fragrance-free, and non-comedogenic. It disappears completely on the skin and leaves no residue so it's particularly good for those with oily/combo but dehydrated skin (like me) although it is genuinely suitable for all skin types and ethnicities. It's perfectly suitable to wear under makeup too.
Who should use it?
Anyone over 25 (even sensitive and acne-prone skin) – it's too expensive for teenagers!
Kiehl's Midnight Recovery Concentrate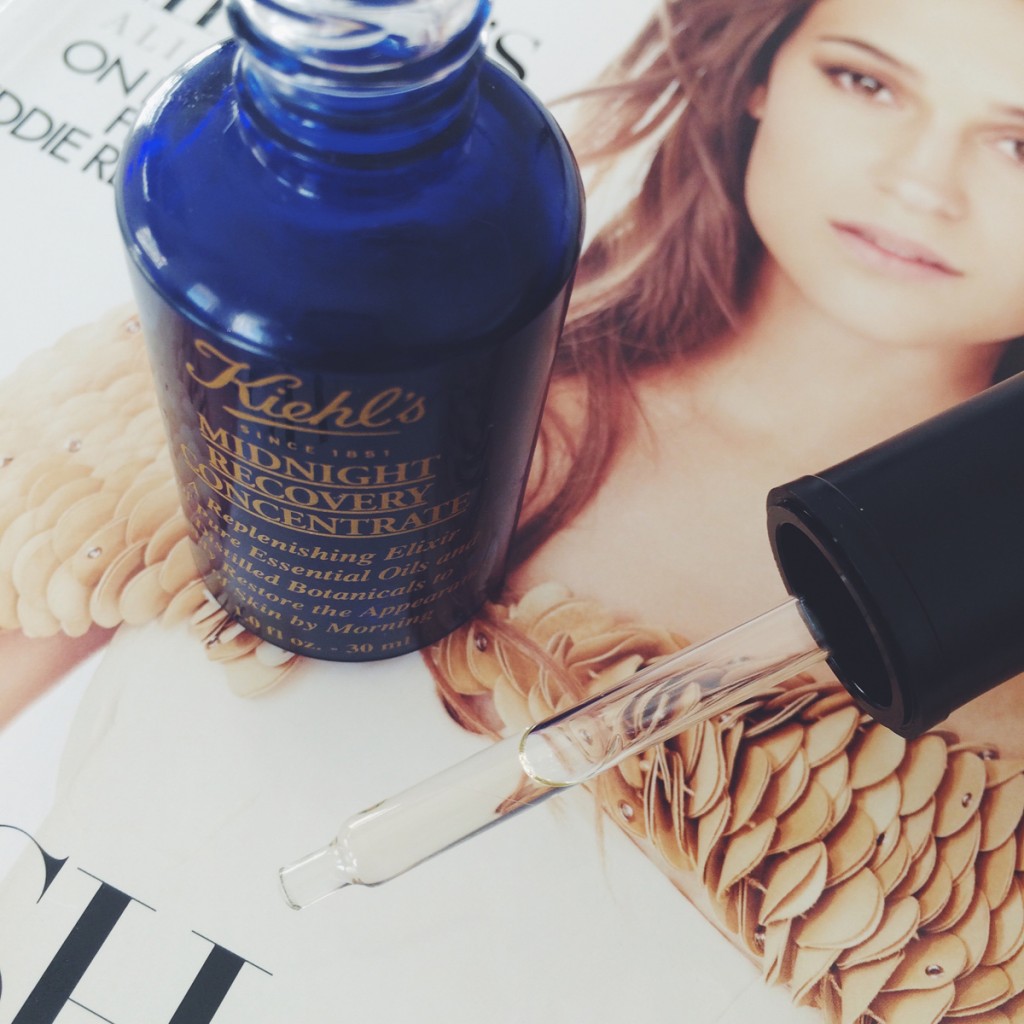 With an equally large cult following is Kiehl's MRC, a "replenishing nighttime facial oil with distilled botanicals that visibly restores the appearance of skin by morning". In my mind, it sits in the category of facial oil more than serum, although its lightweight formulation makes it suitable for layering under moisturiser if your skin is particularly dry. I use it whenever my skin is stressed or sensitised as it really helps to sooth inflammation, although its benefits are much more varied than that.
What is it?
It's a paraben-free oil blend made from 99.8% naturally derived ingredients that is designed to make you wake up looking refreshed. It smells gorgeous although the essential oil content could irritate some skin types – Camilla's not a fan.
How does it work?
This facial oil is designed to help the skin fight free radicals and rebuild lost collagen, making the skin's natural repairing process more effective. This also technically makes it an "anti-ageing" product but it's also just a lovely, moisturising, overnight facial treat. MRC contains evening primrose oil (helps skin's barrier function, boosts radiance), lavender oil (soothes) and squalane (restores skin's natural moisture balance).
How does it feel?
It's a very thin, almost dry oil – maybe slightly more emollient than something like Nuxe Huile Prodigieuse but nowhere close to the richness of something like the Clarins Face Treatment Oils. The thin consistency of the oil makes it easy to mix in with other creams but it's definitely better to use to night as makeup doesn't sit well over the top.
Who should use it?
Normal to dry skin but technically anyone can use it. Steer clear if you are sensitive to essential oils.
By the way, don't ask me which one I prefer – I use them both regularly and could never choose between them! If you feel you should, then go for the one that suits your skin type, sensitivities and concerns the best.