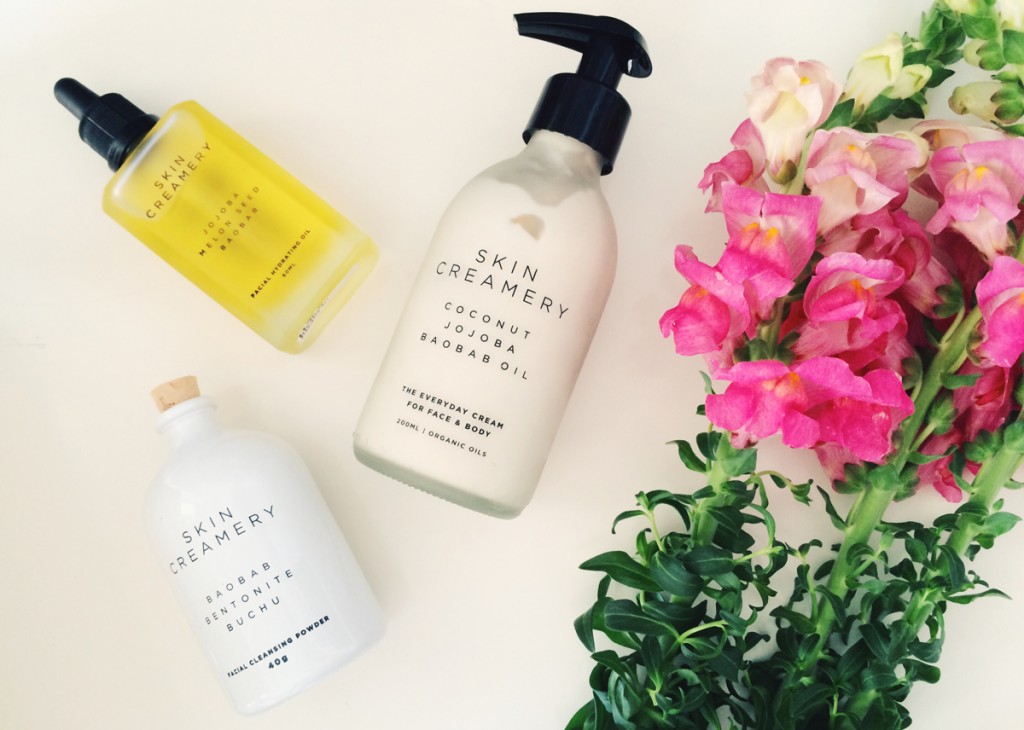 Good quality products that are manufactured locally, formulated from natural ingredients and topped off with beautiful packaging are my idea of the beauty jackpot. Cape Town-based, mostly organic skincare brand Skin Creamery fits the bill exactly, with founder Hannah Rubin crafting a small, versatile range of luxury products without the use of harmful chemicals and synthetic fragrances.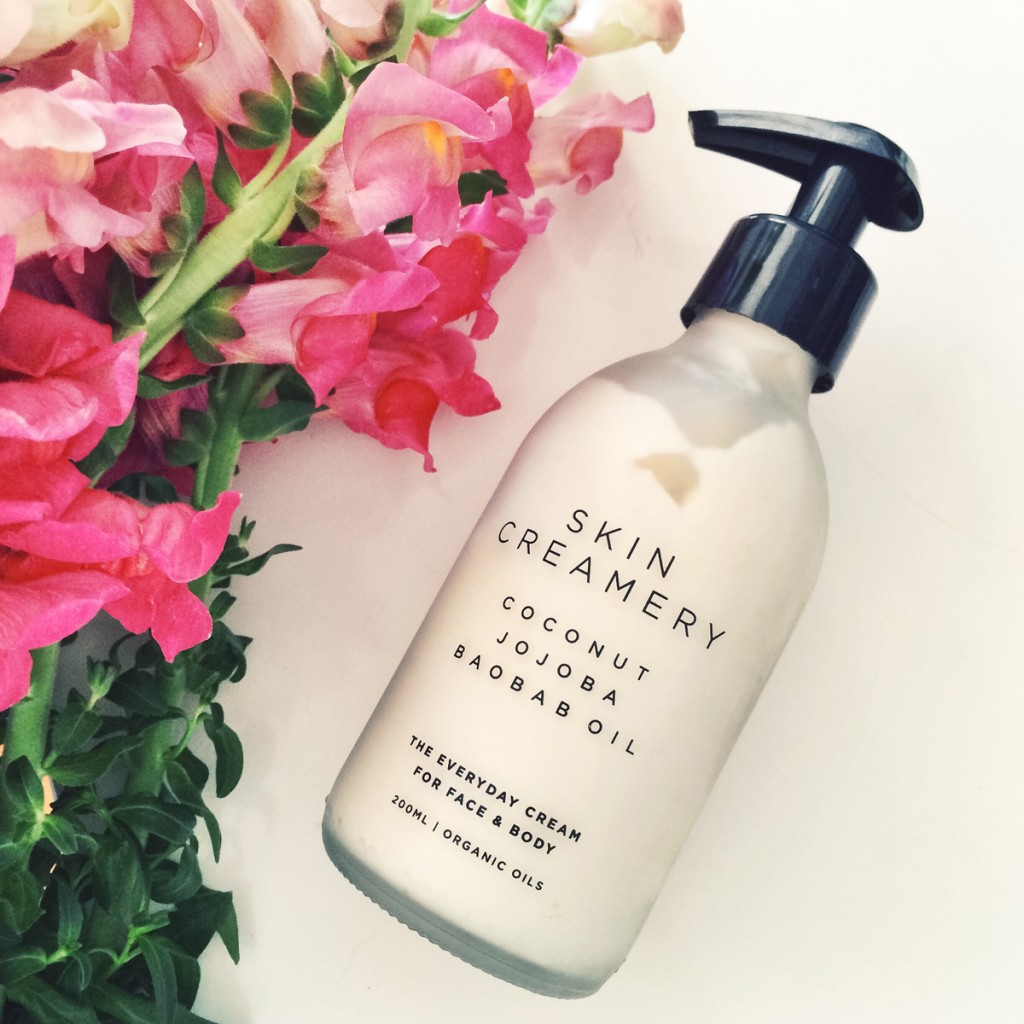 The Everyday Cream
This ticks all of my body lotion boxes: lightweight, sinks in easily, lovely texture and smells delicious. Made from a mixture of organic baobab, coconut and jojoba oils, it's intensely moisturising without being thick and sticky, but not so light that my limbs feel prickly after a few hours. It's also the only body cream I've used that claims to be suitable for the face as well and actually is. It's nourishing for my combo-dehydrated-oily skin without feeling heavy or greasy. I can't rave about this enough, I think we have a holy grail product here, people! Move over, Body Shop Body Butters…
Price: R275 (200ml)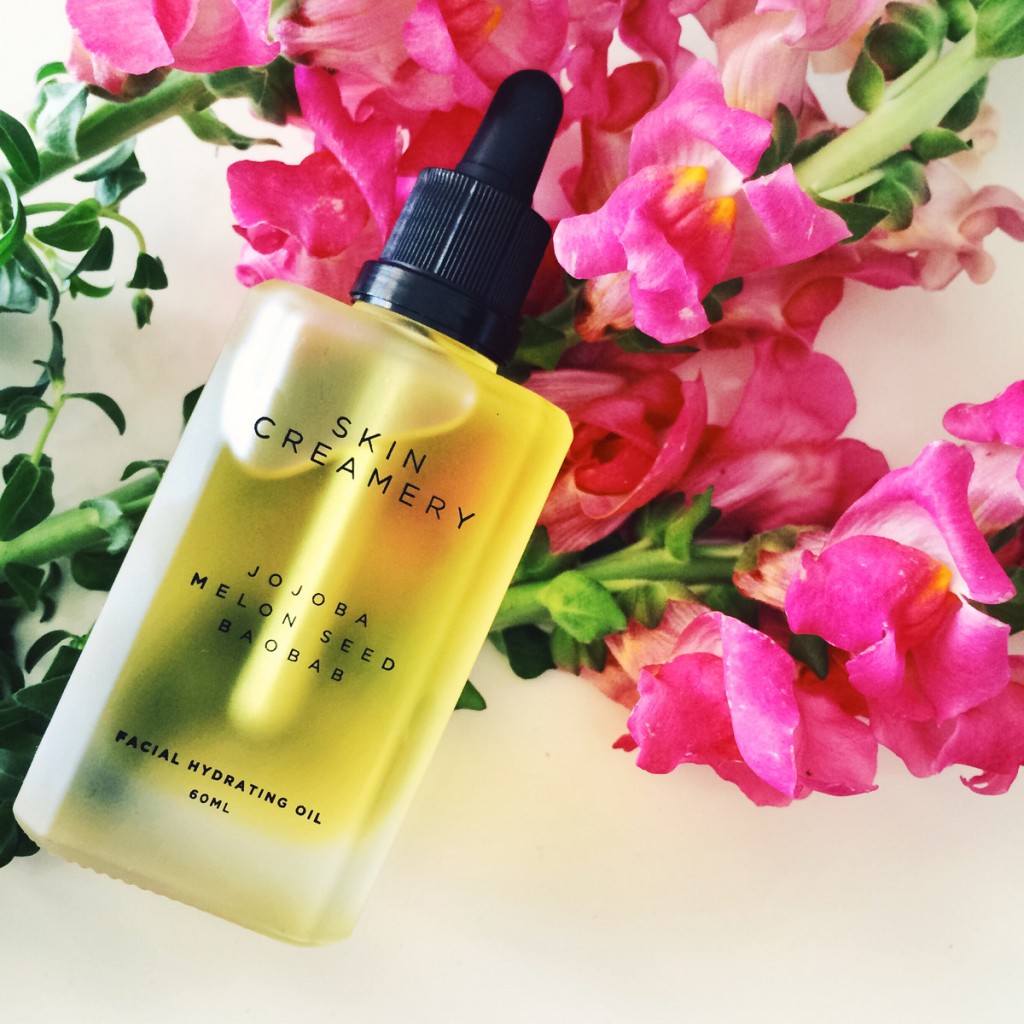 Facial Hydrating Oil
I was going to say that this product is a the star of the show but having used the Everyday Cream on my face, I'm now torn. It's excellent, at any rate! Almond oil, Kalahari melon seed oil (regenerating), marula oil (healing and hydrating) and jojoba oil (soothing and protective) are blended together to make a very light facial moisturiser. It's scented with rose geranium, patchouli, ylang ylang and petitgrain essential oils so it smells utterly delicious. The molecular composition is designed to be small so it's fast absorbing, and is broken down even further when mixed with a tiny bit of water. I use 2-3 drops (you need very little so this bottle will last ages) in damp hands, mix it together and then press it into my skin at night. Glorious.
Price: R285 (60ml)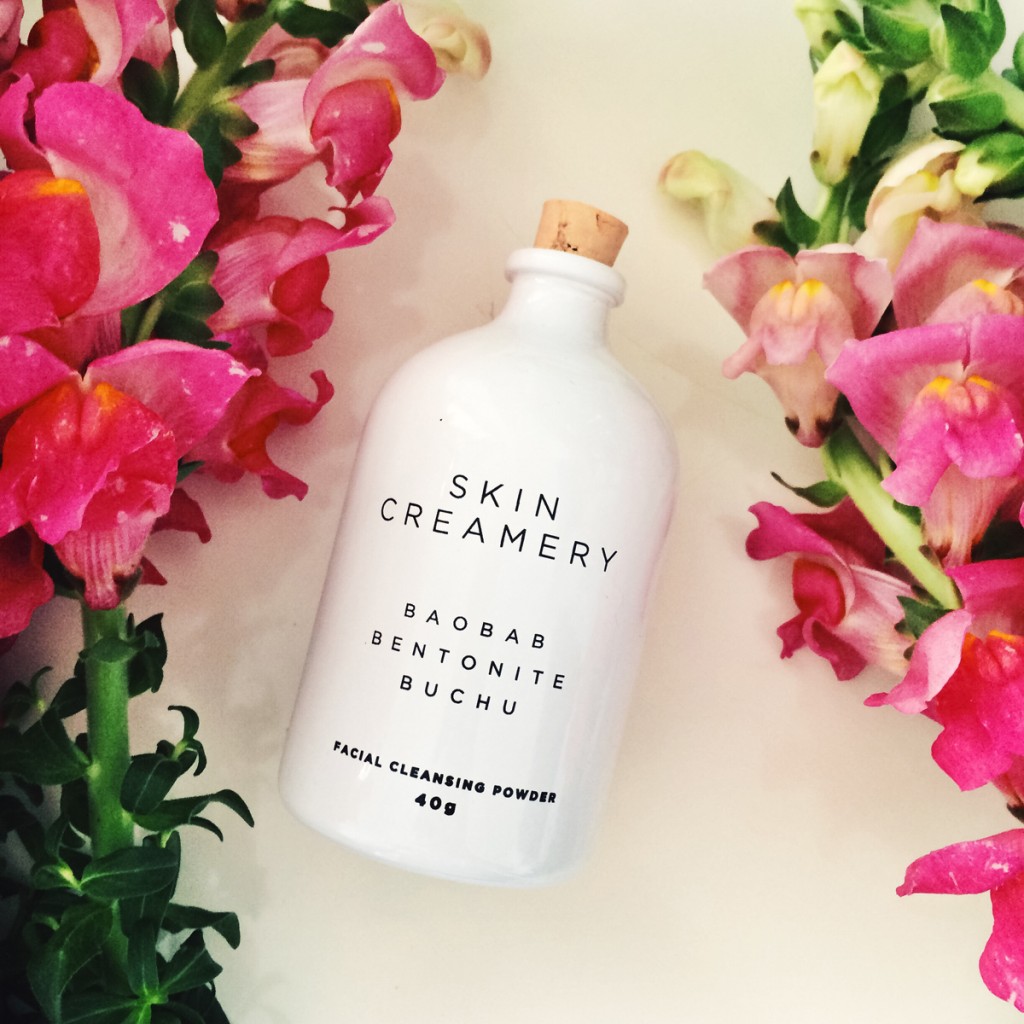 Facial Cleansing Powder
I love powdered cleansers (like the Dermalogica Daily Microfoliant) so it's great to now be able to get my hands on a locally-made version and such a great quality one too. This little jar of wonders contains rose geranium (yum!), calcium bentonite (a type of clay that adsorbs oil from the face without drawing out the skin's natural moisture), antioxidant baobab fruit powder, buchu (for its lovely, herbaceous scent as well as anti-bacterial and healing properties) and tiny macadamia nut shell granules to gently exfoliate the skin. You mix it into a paste with some water and use it to cleanse or you can mix it with honey to make an amazing face mask. The exfoliating agent is fine and gentle, so it doesn't aggravate or damage the skin, and the organic, hypoallergenic ingredients make it suitable for all skin types.
Price: R240 (40g)
You can buy Skin Creamery products on their website or at any of these stockists. They are cruelty free and vegan besides being formulated from natural ingredients that are often organic as well.
*We were supplied with samples of these products to test. Read our content policy here.