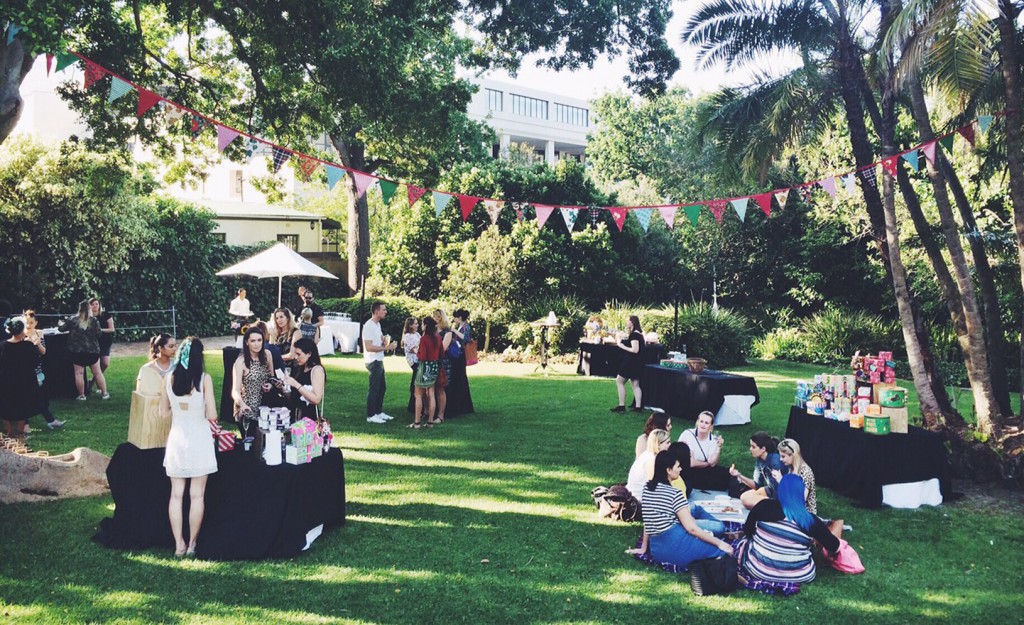 We were lucky enough to be invited to check out the Christmas goodies from Lush a couple of weeks ago, which combined two of my favourite things in the world: the best handmade beauty bits with the most wonderful time of year! In between sips of champagne and the jingle of festive music, we sniffed and prodded all the new products, from old classics like Candy Mountain and Golden Wonder, to brand new items like Santa's Belly Shower Jelly and Yog Nog Bath Bomb.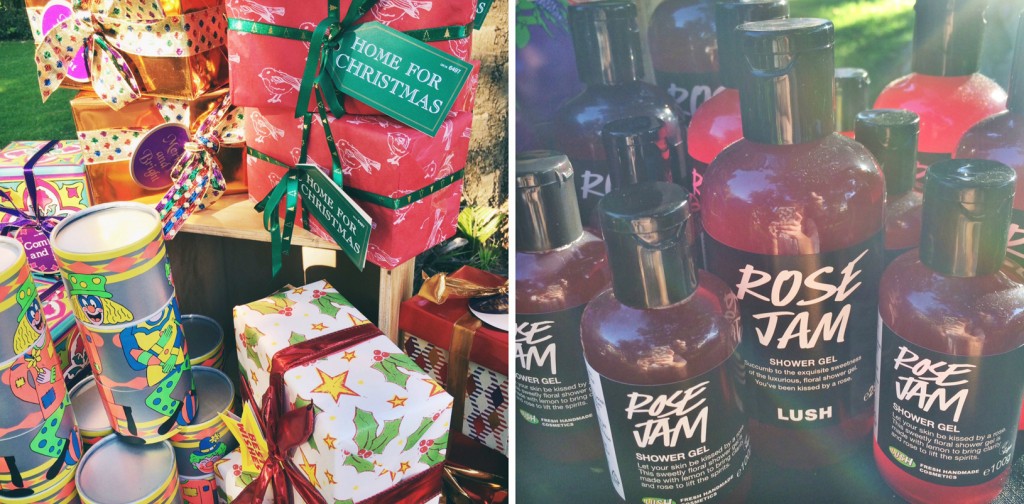 It's been an agonising wait since that beautiful afternoon at the Mount Nelson but I'm thrilled to tell you that the products have now started making their way into stores and online at lush.co.za, so here are our top picks to help narrow down your shopping list:
If, like me, you have a serious attraction to the rich, floral scent of Ro's Argan Body Conditioner, then you're bound to love the smell of this product as well. They both contain argan oil, vanilla and organic rose absolute, while the shower gel gets an extra dose of rose and Egyptian geranium oils. Its soft, feminine and luxurious without being too sweet, and is one of my all-time favourite products from Lush.
Luxury Lush Pud (R54.50)
There was an almighty wind- and rain-storm in Cape Town this morning so I treated myself to a long, hot bath with this awesome multi-coloured bath bomb. It fizzes blue, green and yellow before turning the water pink and filling the room with lavender and tonka absolute. It's very pretty and extremely soothing – everything a bath should be!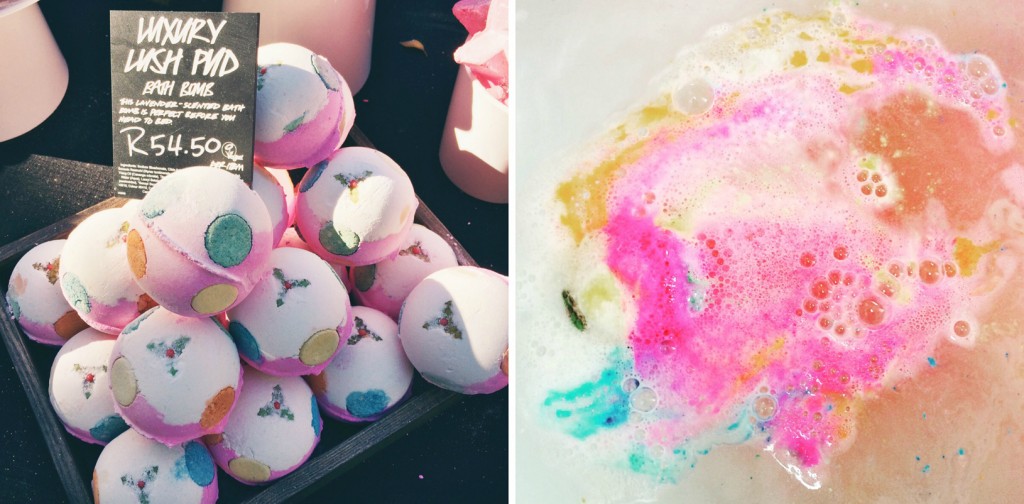 The description of this soap does it absolutely no justice; it must be smelled to be believed. "A creamy Christmas tipple of a soap made with moisturising soya yoghurt and a dash of festive spice. Lather up and indulge your senses with this fudgy blend of clove bud and ylang ylang essential oils… Sprinkled with a generous amount of aromatic cocoa powder". Sounds a bit weird right? But trust me, it's incredible – if you prefer spicy, savoury scents to the sweet stuff, then this is for you.
This is a real Lush classic with a very Christmas-y scent. Spiked with sweet orange oil and cinnamon, it's wonderfully spicy but with a mellow almond base, while the popping candy topper adds some fizzy festive fun. The scent has been designed to remind you of being by a crackling fire, and although it's the wrong time of year for those of us in the southern hemisphere, it's still a perfectly lovely idea to keep in mind while you're soaking in the tub on a drizzly day.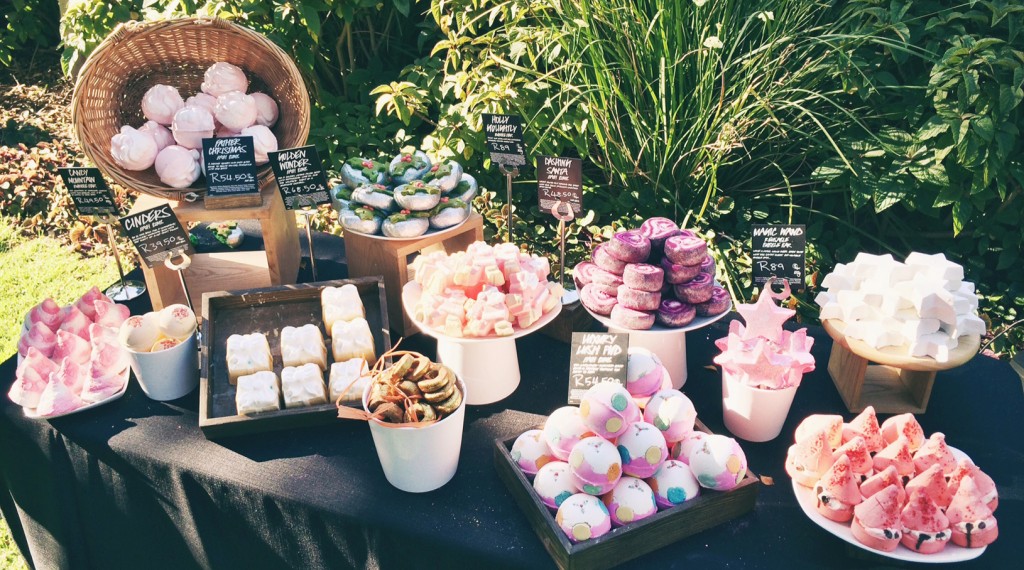 Fans of rich, nourishing body creams will love the texture of this zesty moisturiser, scented with oranges, almond oil and limes. The punchy citrus notes are cut through with a splash of cognac so it smells just like a Christmas cocktail. Ingredients like glycerin and cocoa butter leave your skin feeling super soft all day and the giant tub lasts forever (I still have mine from last year!).
What are your favourite products in the new Lush Christmas range?