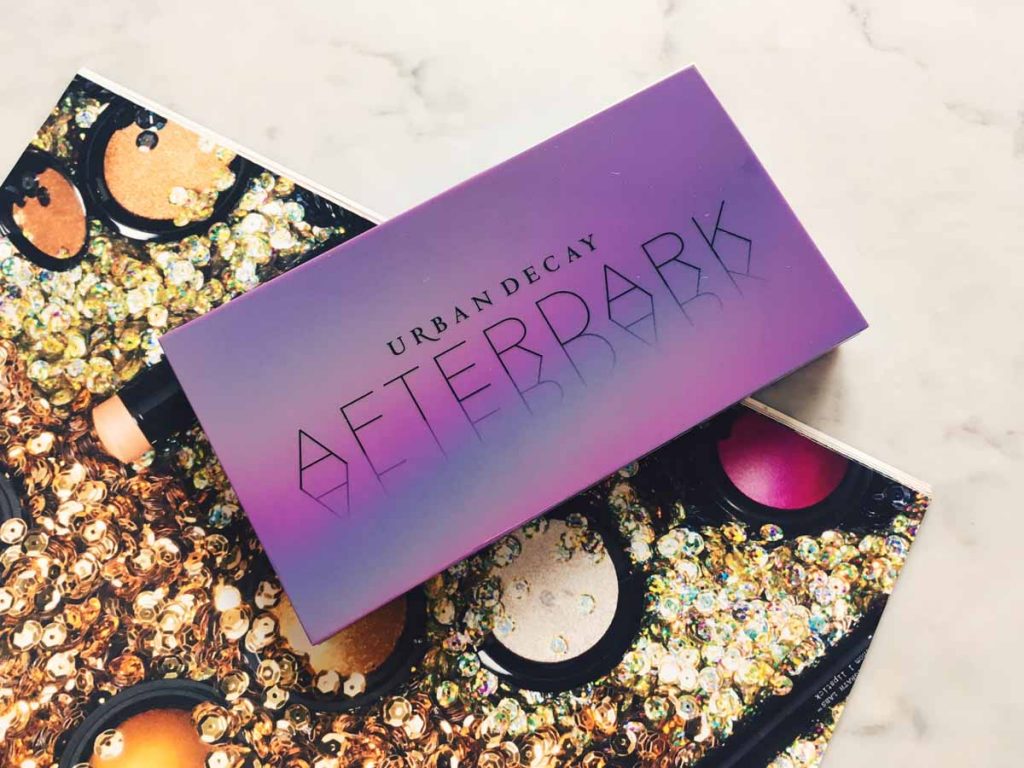 I vividly remember the first time I saw this eyeshadow palette. I was in Miami on holiday and had let myself loose in Sephora for one last hurrah before flying back to SA. They had a large display of new products just inside the entrance to the store, and, like a moth to the flame, I had been browsing this particular section for a few minutes. My eyes landed on the iridescent purple packaging of the Urban Decay Afterdark palette which had just been unpacked and lit up immediately. Inside were ten shimmering jewel tones in the signature UD formula – buttery, smooth and mega-pigmented – and it was love at first sight.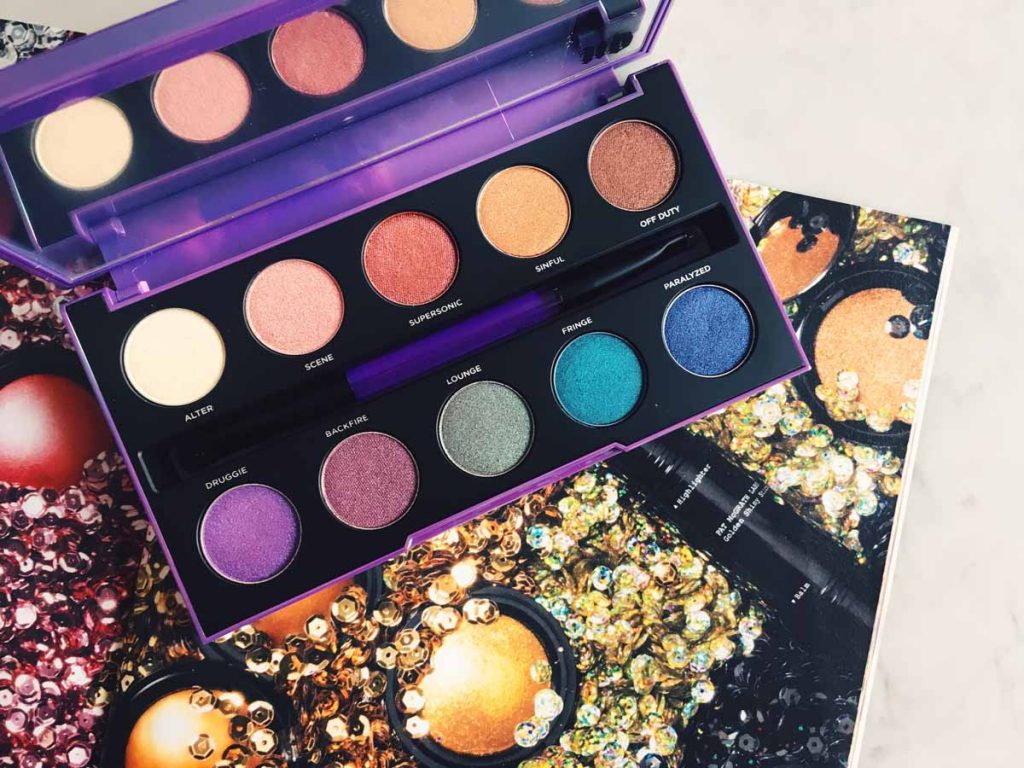 I'm a big fan of a smoky eye but I usually try to incorporate some colour into a heavier eyeshadow look as I find using just grey and black doesn't really do anything for my eye colour. I usually lean towards something bronzy instead but the beauty of this palette is that it gives you so many more options for making a classic eyeshadow look a little more interesting. For example, a bit of Supersonic foiled on the centre of the lid, or Fringe blended along the lower lashline, or Druggie added to the inner corner will take an otherwise monochrome look to a whole new level. I never fail to get a compliment when I wear even a tiny bit of colour on my eyes and even though it's such an easy thing to do, it looks like you've put tons of effort and creativity into your makeup.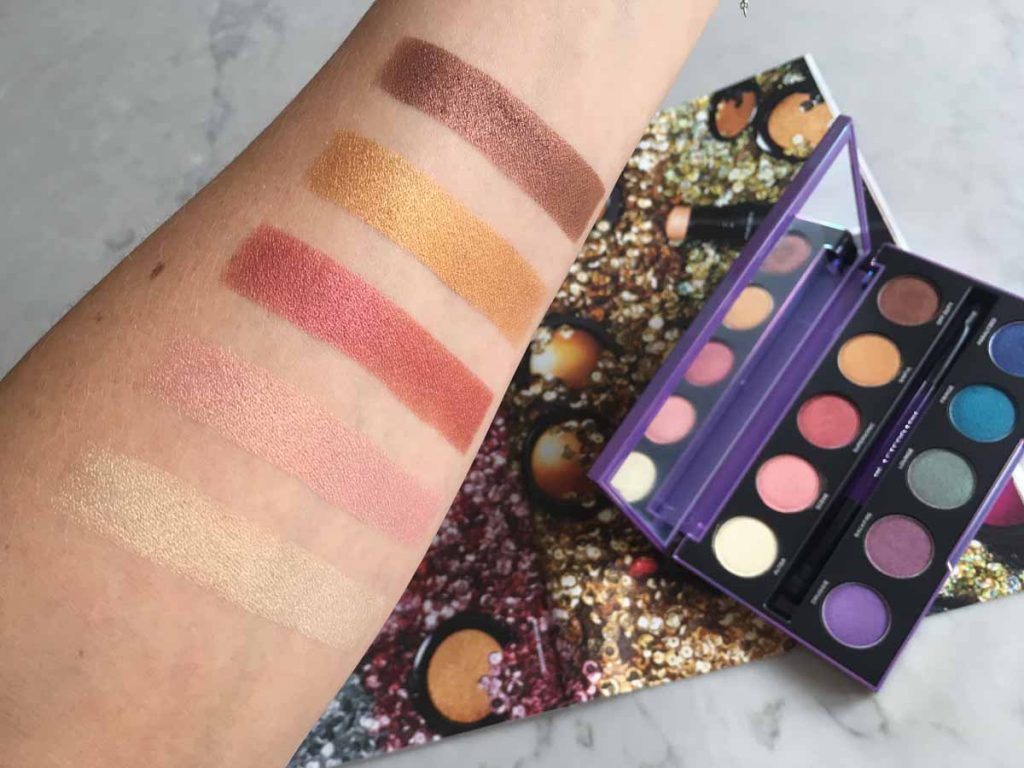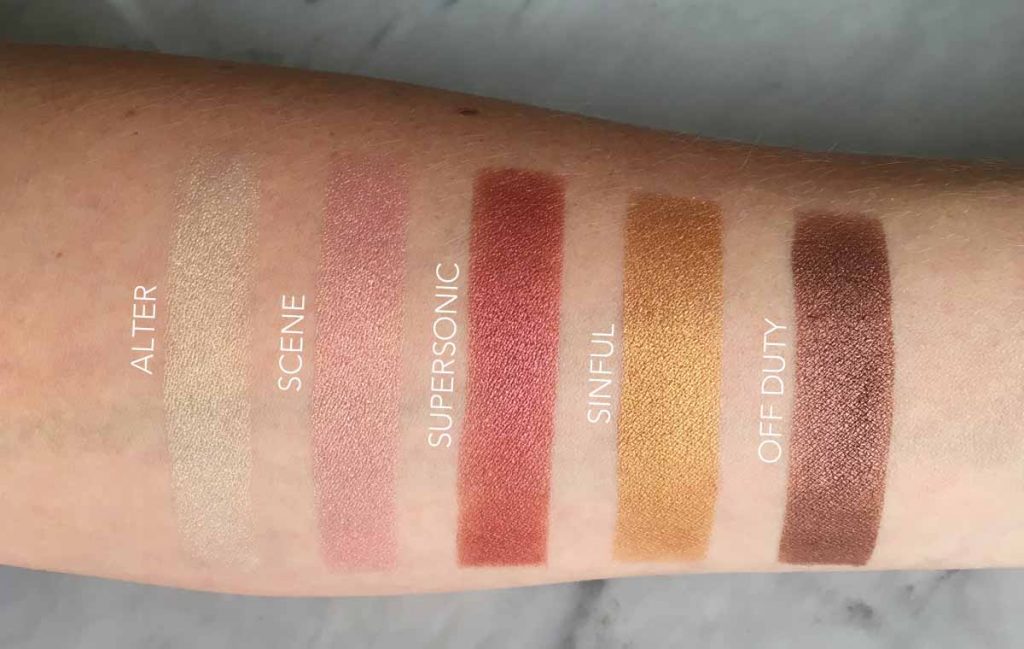 The shades themselves are absolutely gorgeous – not only are they creamy and a joy to work with, but they're just all so rich and beautiful. Seven of the ten are brand new shades and the palette also comes with a top quality double-ended brush that you can actually use (something I love about UD palettes). As you can see from the swatches, the depth of pigment is remarkable and not only are the colours dense, but some of them have added dimension in the form of a duochrome effect. Scene, which looks a bit sickly in the pan actually has a flattering golden shift (think NARS Orgasm in eyeshadow form), and Lounge is that classic combination of brown and teal that will amp up the most boring of neutral eyeshadow looks.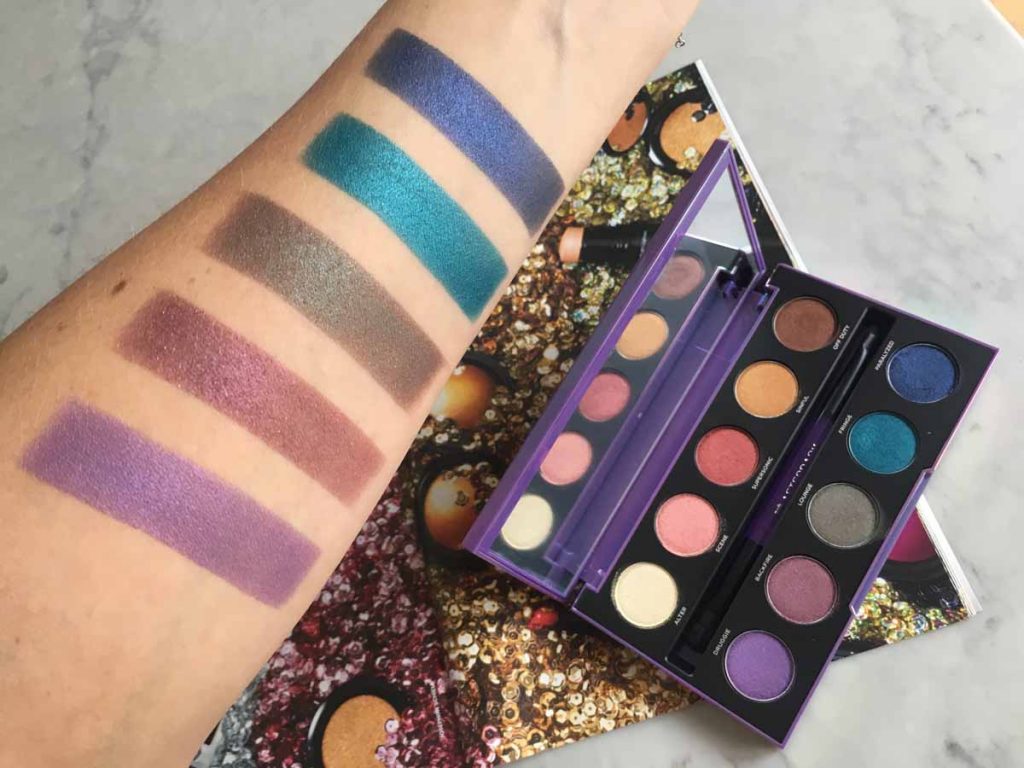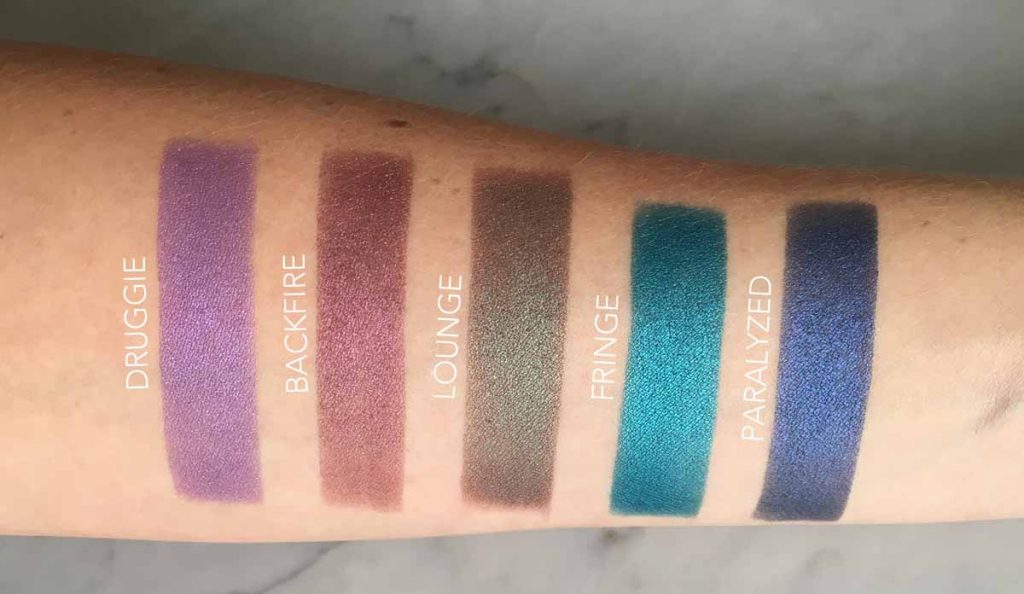 It's not an essential palette (for that, I would of course recommend the UD Naked Palettes, with the Naked 2 being my favourite) but if you've already got a collection of good, basic colours, it makes for an extremely versatile addition for when you're feeling more adventurous. The Afterdark palette is limited edition and available from Urban Decay in Sandton City and Foschini Eastgate. It was meant to be available online at Foschini too but I haven't seen it on the site yet.
Price: R850
*PR sample