Let's be real: beauty is a minefield. It's a completely saturated industry and yet every day we see more products being launched and categories being invented, which makes picking the best makeup and skincare for you even more complicated and confusing. We've had a lot of conversations with women recently about what skincare and makeup we would recommend and why, and we find ourselves suggesting the same things over and over. With that in mind, I thought it might be helpful to break things down by brand so you can get an idea of what we think each company does best.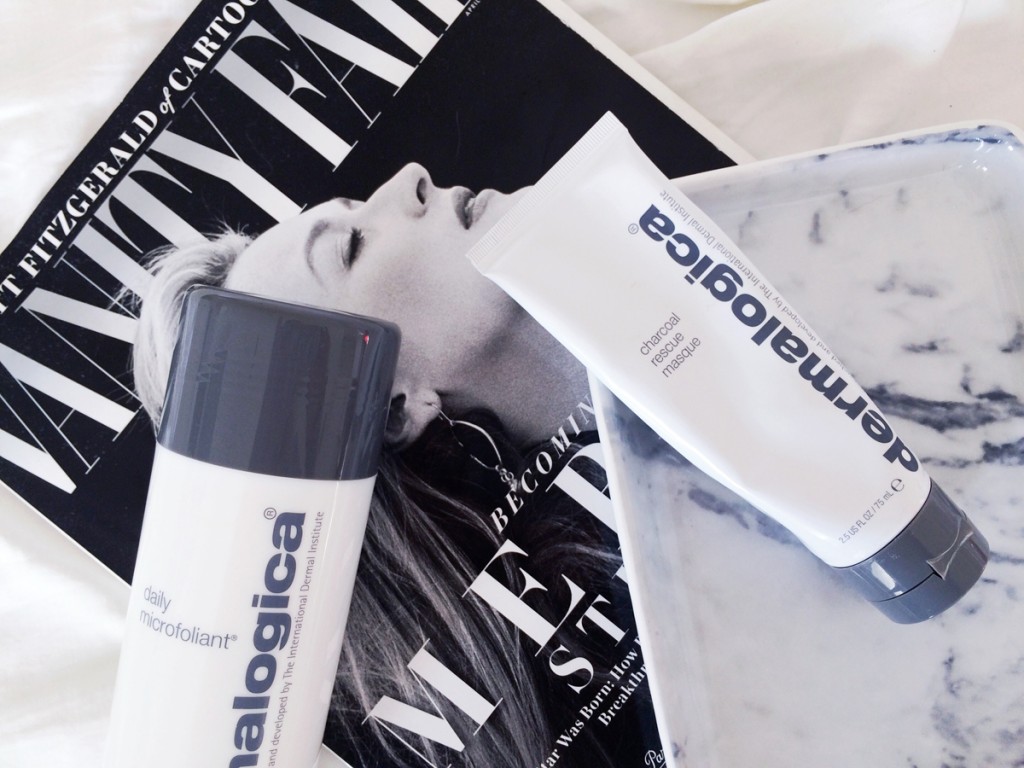 Dermalogica makes some beautiful skincare but it sure ain't cheap – in fact, the prices just seem to keep going up! Few of us can afford a bathroom cabinet full of Dermalogica (and unless you have a particular skin concern, you shouldn't have to) but some things are absolutely worth the splurge and here they are:
Without a doubt, this is the star of the show for me; I have used it for years. It's the only physical exfoliant that I'll regularly put on my face but the rice-based powder is so gentle that it hardly even qualifies. It also contains chemical exfoliants in the form of papain (papaya enzymes) and salicylic acid that get rid of dead skin cells and keep your pores spotlessly clean, leaving your face super smooth and bright without damaging or stripping it. While it's technically gentle enough for daily use, I don't think that's necessary, especially if you're already incorporating AHAs/BHAs into your routine. It's outrageously expensive but a little goes a long way, and if you use it weekly/bi-weekly like I do, then it will last for ages (I've had my current bottle for over a year). It really is one of the best skincare products on the market, from any brand.
Price: R1 020 for 75g (vom)
I'm a big fan of a good toner spray, not as an essential skincare step (because it isn't), but as a pleasant sensory experience. I've mentioned before that the way a product feels and smells is important to me because having to go through a fairly extensive twice-daily skincare routine is so boring that I need a little luxury to get me through it. In the morning, this takes the form of a delicious hydrating spritz and this one is the bees knees. Not only does it make your skin feel plump and fresh but it adds a light antioxidant barrier to fight against free radicals; an important part of any anti-ageing regime. It can also be used as a makeup finishing spray to calm down powdery-ness, as well as refresh your skin throughout the day. Girls with dry and/or dehydrated skin will especially enjoy this I think, plus it's one of the better value items in the range.
Price: R740 for 150ml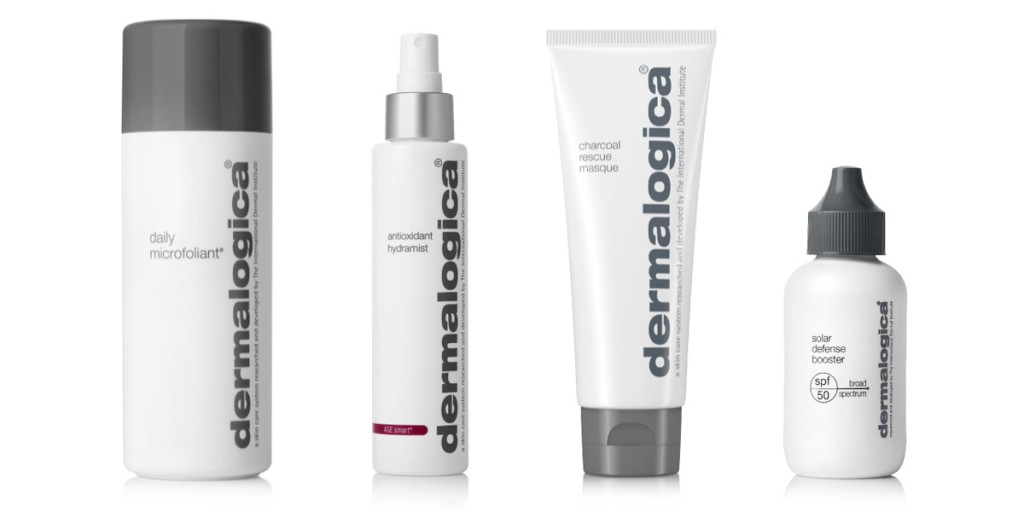 This is a new release from Dermalogica that I reviewed recently and have really been enjoying. I had a mild but persistent breakout on my forehead last week and a few days of using this mask cleared it up better than anything else I tried. It's like an ever-so-slightly gritty version of the Origins Clear Improvement Active Charcoal Mask which isn't available in SA (much to all our disappointment, I'm sure). The "grit" is thanks to the inclusion of a very fine marine silt that provides some light exfoliation as you remove the mask from your face. Activated charcoal plus the more typical kaolin and bentonite clays draw the gunk from your pores, while sulfur promotes cell turnover so you're left with a wonderfully bright complexion. There's also some Chilean wild mint in the mix which makes it smell and feel wonderfully refreshing (see, here we go again with the sensory stuff!).
Price: R790 for 75ml
I seriously struggle to find an SPF that I can comfortably wear under makeup every day – I'd actually go so far as to say it's impossible when you have combo-oily skin. That's why I love this product – not only is it a genius way to add sun protection to any product (moisturiser, primer, foundation) but it doesn't interfere with the texture of whatever you're using. You aren't left with a white cast or a greasy film over your face; just perfectly protected skin. Broad spectrum SPF 50 protects you from both UVA and UVB rays (ageing and damaging, respectively) but vitamins C and E give you added antioxidant protection to fend off those pesky free radicals that break down your skin's collagen. It's such a clever product and I don't know why more brands don't make something like it.
Price: R780 for 50ml
Is there anything else from Dermalogica that you think deserves a mention?
What other brands would you like to see recommendations for? Leave a comment below!