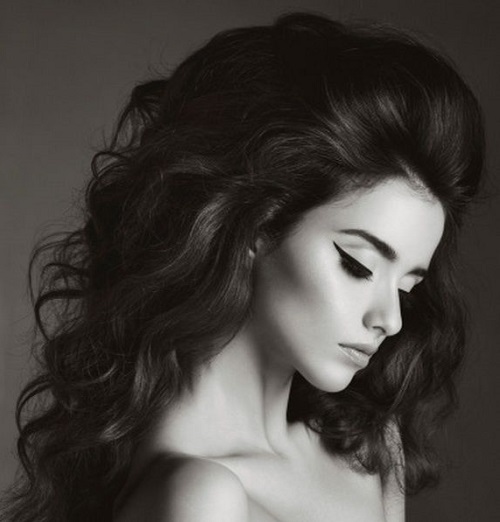 *Disclaimer: this post contains selfies, sorry (and I used filters…double sorry). But I can't show you the 'before' and 'after' shots of my hair without including my face.
Two years ago I convinced my mother that she needed The "O" from Cloud 9, knowing full well that she would lose interest and eventually let me have them. I must admit, she held onto them for longer than I anticipated/would have liked, but no matter, they are finally mine! For those who don't know, The "O" is a hot roller system from Cloud 9, a UK based company specialising in heat-styling tools. So far, so ordinary. However, the difference with these rollers is that they heat up in less than 4 seconds (FOUR SECONDS, PEOPLE) and they give your hair the most phenomenal volume ever. I think I just saw your ears prick up…
Ok, so here's how it works. Included in your "O" Ultimate Set is The O pod, Amplify Spray, 4 x 30mm Rollers, 4 x 40mm Rollers, 4 x 50mm Rollers and 12 clips (you can order additional rollers and clips if you want to – my mom did) all neatly housed in a leather carry case. You plug in the pod, and then simply place the roller into the pod (you'll hear a click) and then wait for a couple of seconds for the roller to heat up. While the roller is heating up you will hear 3 brief beeps, and once it's ready, one longer beep. Simply remove the roller from the pod and roll it into your hair as you would do with a normal roller. What I like so much about these is that they don't get scorching hot, so you can handle them with ease and they won't burn you – the induction heating system means the temperature builds slowly from the core, which protects both your fingers and your hair. Upon reaching 130° they begin to cool, and once the red light in the middle of the roller has turned black, they are ready to be removed. Gentle unroll them, give your hair a little brush through and your hair will be completely transformed.
I've taken a few 'before', 'during' and 'after' shots for you so can see who magnificent these rollers really are…
You can, of course, use styling products before and after to keep the curl for longer, but I hate the feeling of product in my hair, so I forgo the mousses and sprays in favour of softer, more touchable hair. Last week I did actually use a volumising mousse and hair spray and although the curls did last longer, I hated the way it felt. Obviously that's a personal preference though, so if you don't mind a bit of product then by all means, crack on (you do get a styling spray included in the set – but I haven't tried it because I think my mom lost it/chucked it). Even though the curls might drop out a little quicker sans product, the volume remains, so it ain't all bad! I like to use the 50mm rollers on the crown of my head to get maximum volume, the 40mm rollers directly below (so above my ears and around the back of my head) and then the 30mm rollers for the rest of my hair. The rollers are lined with velcro so they really grip to your hair to make sure that every single strand gets wrapped around the roller, ensuring that you don't have any wiry hairs going rogue and ruining your 'do.
Deep breath. The price: R2,950. Yes, they are expensive, but they are truly incredible quality and they really work. I have used various sets of hot rollers my whole life and nothing has ever compared to these, honestly. The give your hair great volume, definition, shine, curl – if it's instantly polished, "rich girl" hair you're after, look no further. In my opinion it would be impossible to achieve the same result using any other tool – you could perhaps replicate it using numerous tools, but who has the time?! This process takes 20 minutes max, and you're left with shiny, bouncy, beautiful hair.
My mom is definitely going to want these back now. Dammit.
For more information you can visit the Cloud 9 website.
Images via and by me.